Bochy, Giants starter compliment Padres
Notes on Perdomo, Coleman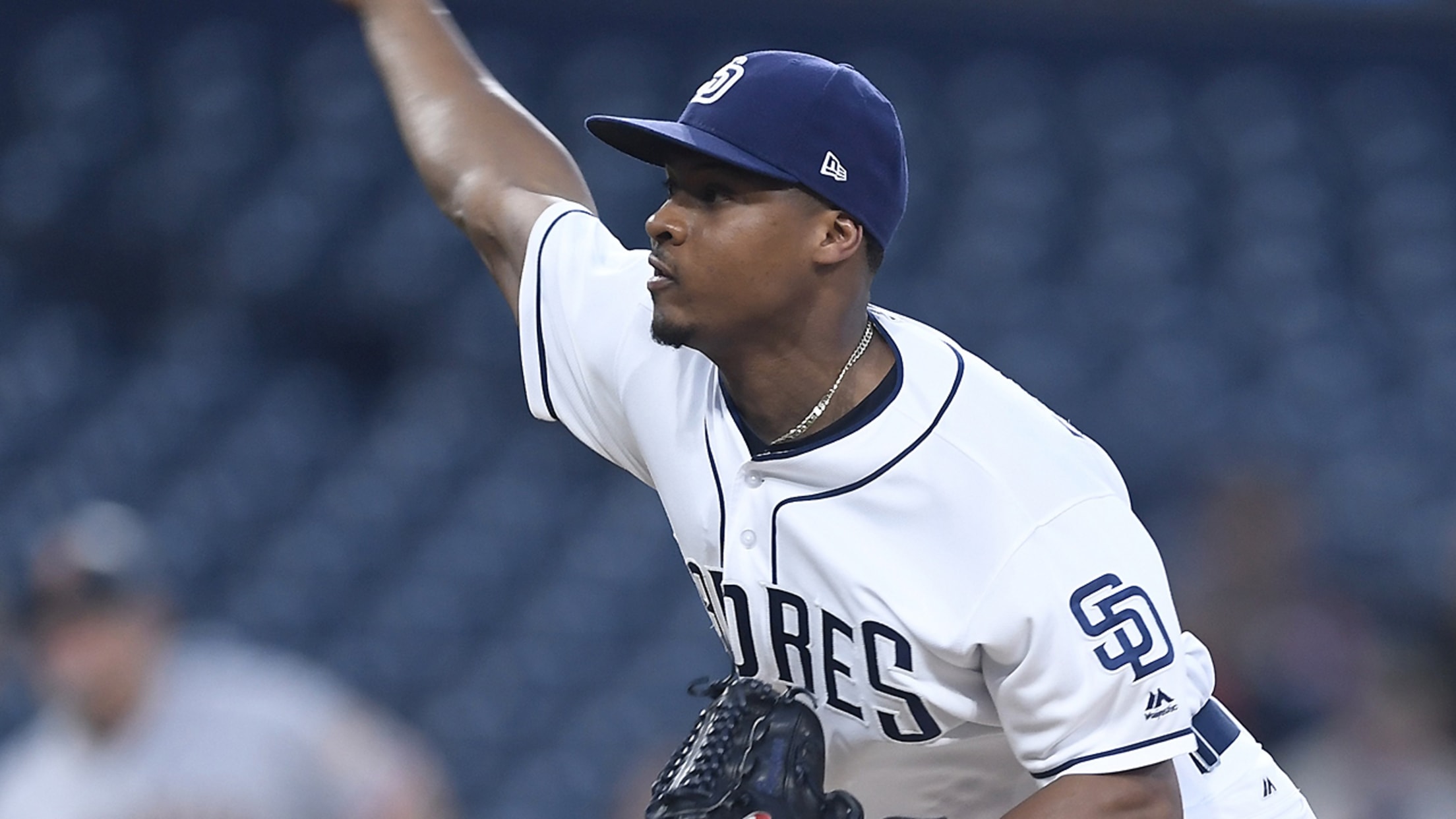 Bill Center, longtime sportswriter for U-T San Diego, is an employee of the Padres.We've been talking for some time about the future being brighter for the Padres and the number of young players of promise in the organization.On Tuesday night, former Padres manager Bruce Bochy had some nice things to
Bill Center, longtime sportswriter for U-T San Diego, is an employee of the Padres.
We've been talking for some time about the future being brighter for the Padres and the number of young players of promise in the organization.
On Tuesday night, former Padres manager Bruce Bochy had some nice things to say about the Padres after San Diego's 6-3 win at Petco Park.
"They have some nice young players," Bochy said of the Padres. "They played well. They're athletic, they have speed. The pitching, the guy we were facing tonight [Luis Perdomo], he's been on a good roll.
"He's just been getting ground balls after ground balls. That's why I was saying we really came out swinging the bat well, had some good at bats there. He got settled in when the damage was limited, and he pitched well after that.
"Offensively, they've got some young guys who have done well against our pitching. You look at some of their numbers against our pitching . . . we just haven't executed very well against them."
Giants starting pitcher Matt Moore also praised the Padres.
"I think that they have a lot of energy," said Moore. "When you see the dugout when they score, there's just a lot of fight, energy. They're younger, they're a little more aggressive. You can definitely feel it. I think in the next year or two they'll be tough."
NOTE WORTHY
• Dusty Coleman was optioned to Triple-A El Paso to make room for RHP Miguel Diaz on the 25-man roster. But don't expect Coleman to be gone very long. Rosters can be expanded Friday and Coleman will likely return then. Coleman was the Padres' best defensive option at short and his departure leaves the Padres with Yangervis Solarte and Rule 5 rookie Allen Córdoba as the only shortstops. Coleman was 4-for-33 since Aug. 9 with 19 strikeouts, dropping his average to .227.
• Perdomo got nine ground-ball outs Tuesday night and induced his 25th ground-ball double play of the season to get out of a first-inning jam. He passed teammate Clayton Richard for the National League lead in double plays induced. Perdomo has worked six or more innings in eight straight starts and is 3-3 with a 4.07 earned run average during the run.
• Carlos Asuaje was hitless in 15 straight at-bats when he singled in the third inning Tuesday night. He finished 2-for-4 with a RBI.
• Manuel Margot's decisive three-run home run off Moore was his fifth in August, but his first since Aug. 11.
• William Myers is 4-for-16 in his last four games after going 0-for-19 over a six-game span.