Bochy encouraged by Nunez's at-bat vs. Chapman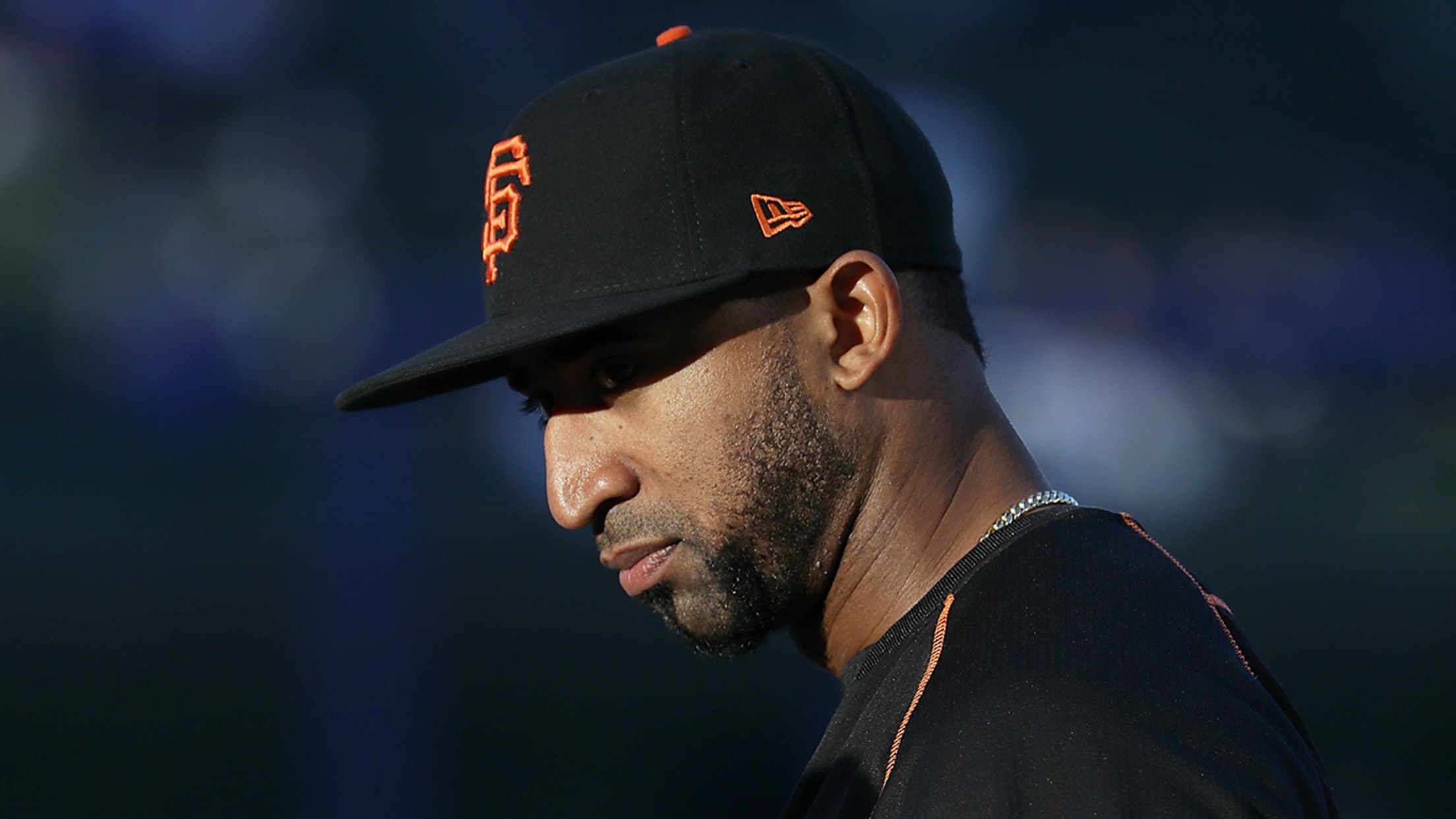 Eduardo Nunez pinch-hit in Game 1, his first plate appearance since Sept. 25. (Getty)
CHICAGO -- Giants manager Bruce Bochy was encouraged by the pinch-hit at-bat Eduardo Núñez recorded in the ninth inning of Friday's National League Division Series Game 1 against the Cubs.Facing Chicago closer Aroldis Chapman, Nunez worked the count full before grounding out to second base in his first plate appearance
CHICAGO -- Giants manager Bruce Bochy was encouraged by the pinch-hit at-bat Eduardo Núñez recorded in the ninth inning of Friday's National League Division Series Game 1 against the Cubs.
Facing Chicago closer Aroldis Chapman, Nunez worked the count full before grounding out to second base in his first plate appearance since he strained his right hamstring Sept. 25.
• Giants postseason gear
:: NLDS: Giants vs. Cubs coverage ::
"I thought he threw out a pretty good at-bat off one of the best closers in the game," Bochy said.
However, Nunez didn't return to the Giants' starting lineup at third base for Game 2 on Saturday. Conor Gillaspie received the start instead. Nunez didn't run out his grounder particularly hard, indicating that his hamstring remains tender.
Besides, Bochy added, "It's hard to take Conor out of the lineup right now. He's swinging the bat as well as anybody."
• Madison Bumgarner and Johnny Cueto became the first Giants to throw back-to-back complete games in the postseason since Carl Hubbell and Hal Schumacher combined to achieve the feat in the first two games of the 1933 World Series against the Washington Senators.