Tanaka to make spring debut on Tuesday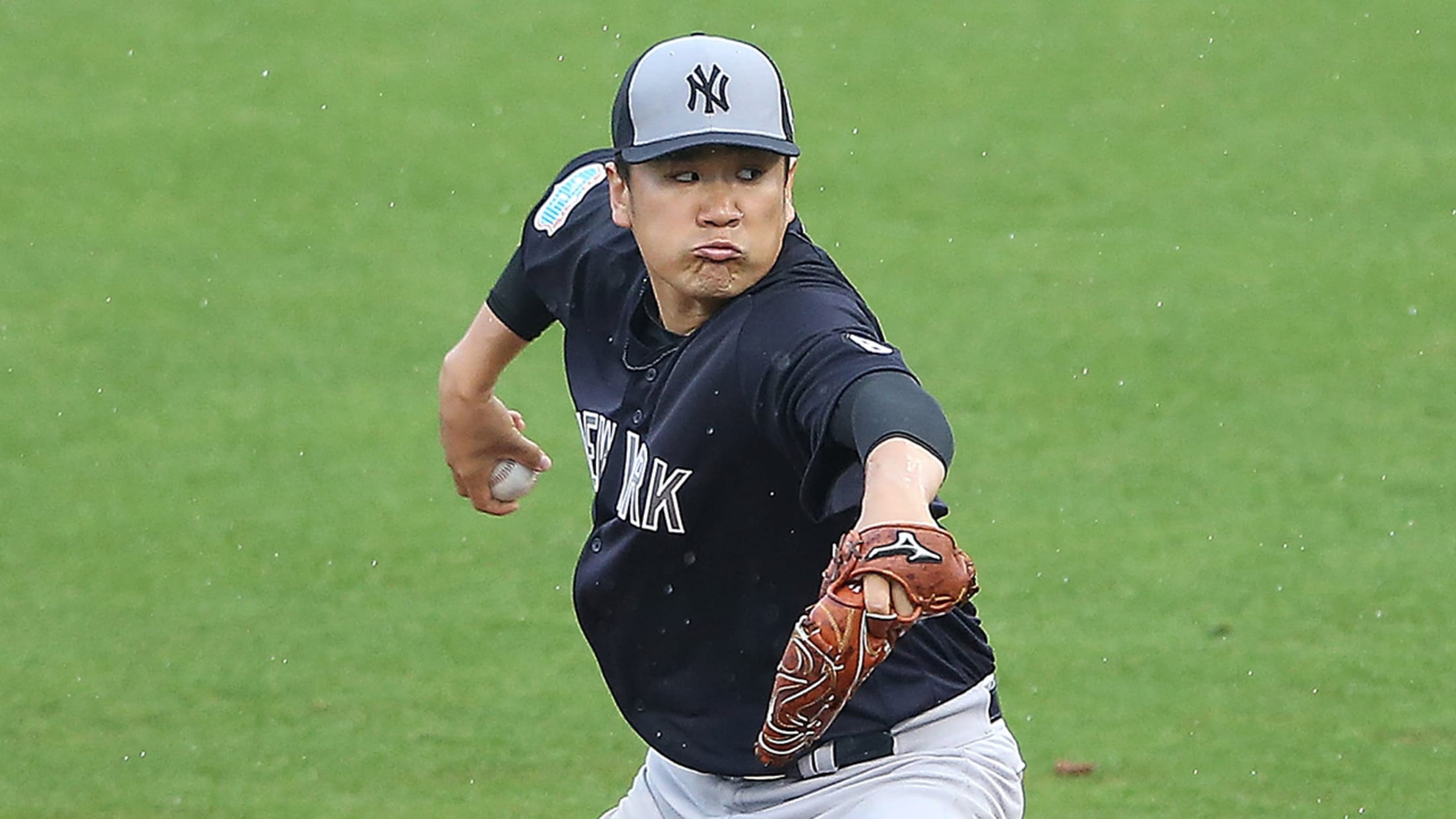 TAMPA, Fla. -- Four pitchers competing for rotation spots with the Yankees will take the ball in the first week of the Grapefruit League season. Adam Warren will start on Saturday against the Phillies in Clearwater, Luis Severino will start Sunday against the Blue Jays in Tampa, Chad Green will
TAMPA, Fla. -- Four pitchers competing for rotation spots with the Yankees will take the ball in the first week of the Grapefruit League season. Adam Warren will start on Saturday against the Phillies in Clearwater, Luis Severino will start Sunday against the Blue Jays in Tampa, Chad Green will pitch Monday against the Orioles in Sarasota and Luis Cessa will start in a split-squad game against the Red Sox in Fort Myers on Tuesday.
• Spring Training: Info | Tickets | Schedule | Gear
Masahiro Tanaka, who will start on Opening Day, is slated to pitch in the other split-squad game against the Tigers in Tampa on Tuesday.
Girardi talks intentional walks
Yankees manager Joe Girardi has been the beneficiary of an intentional walk gone bad in the past, but he is fine with the Major League Baseball Players Association's agreement with the league proposal to have intentional walks without throwing the customary four pitches this season.
"I'm OK with it," Girardi said. "You signal. I don't think that's a big deal. For the most part, it's not changing the strategy. It's just speeding things up."
On Sept. 10, 2016, catcher Gary Sanchez hit a sacrifice fly on what was supposed to be an intentional ball from Rays pitcher Enny Romero. Brett Gardner scored on the play, and the Yankees won, 5-1.
And while Girardi concedes that sometimes strange things can happen on an intentional walk, most of the 932 intentional walks issued this past season went off without a hitch, and they may have affected the pitchers.
"The thing about intentional walks is, yeah, there's that rare chance it could lead to something big for you or your club," Girardi said. "But ... I think you can take a pitcher out of his rhythm, and that's what you don't want."
Corey Long is a contributor to MLB.com based in St. Petersburg.