Harper leads Nats into spring opener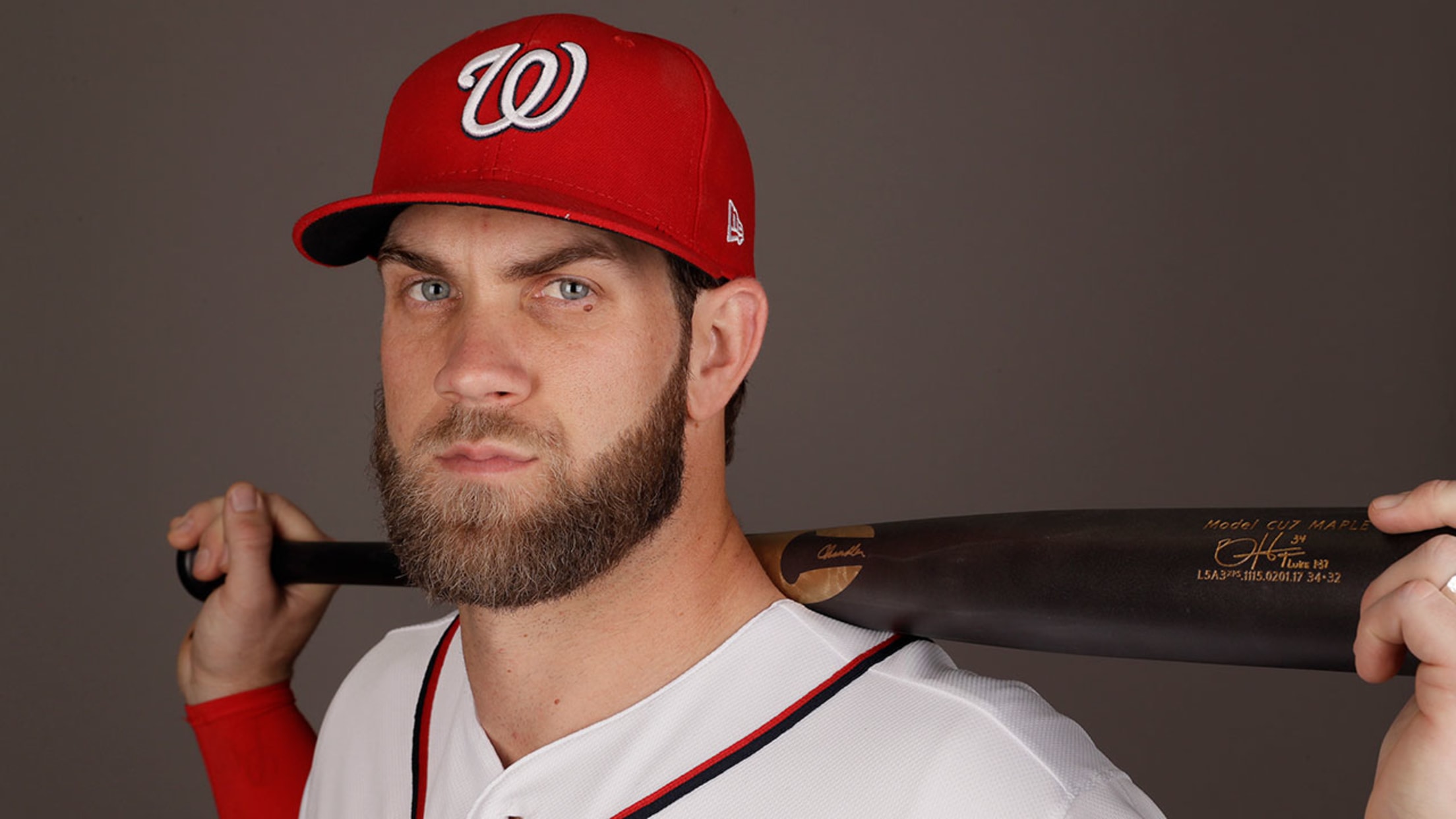 Bryce Harper will be at the heart of the Nationals' lineup when they take the field for their spring opener Saturday against the Mets. (AP)
WEST PALM BEACH, Fla. -- The Nationals will open their Grapefruit League schedule Saturday afternoon against the Mets with a potential preview of the top half of their Opening Day lineup.Trea Turner will lead off while Adam Eaton bats second, in front of Daniel Murphy and Bryce Harper. Whether Eaton
WEST PALM BEACH, Fla. -- The Nationals will open their Grapefruit League schedule Saturday afternoon against the Mets with a potential preview of the top half of their Opening Day lineup.
Trea Turner will lead off while Adam Eaton bats second, in front of Daniel Murphy and Bryce Harper. Whether Eaton or Turner would lead off has been a topic of discussion since the Nats first acquired Eaton, since both players fit the profile of a typical leadoff hitter. Dusty Baker estimates he has thought out his lineup "100 times" in his head, but has not settled on anything just yet.
• Spring:Info | Tickets | Schedule | Gear
"Don't read anything into it. It's just I wanted to get certain guys at-bats early in the game," Baker said. "They'll probably go four-to-five [innings] or two-to-three at-bats.
"I don't know my [Opening Day] lineup today."
The lineup for the Nats first Spring Training game on Saturday against the Mets pic.twitter.com/lE32dEgYeh

— Jamal Collier (@JamalCollier) February 24, 2017
Newly signed free agent catcher Matt Wieters will not play Saturday, and estimated he would need about a week of baseball activity until he is ready to play in Grapefruit League games.
One of the biggest positives the Nationals have touted about their new Spring Training home is their proximity to other teams' stadiums. They will no longer have to make the long bus rides from Viera, Fla., across the state and that should give their starters opportunities to play in more games.
Left-hander Giovany Gonzalez will take the mound for Washington at newly rebranded First Data Field. He is scheduled to throw one inning with a max of 25 pitches. Other pitchers scheduled to throw include Jeremy Guthrie, Joseph Nathan and Oliver Perez.