Cards-Mets rained out; doubleheader today
Single-admission twin bill set for 3:10 p.m. CT; Martinez to start Game 1, followed by Garcia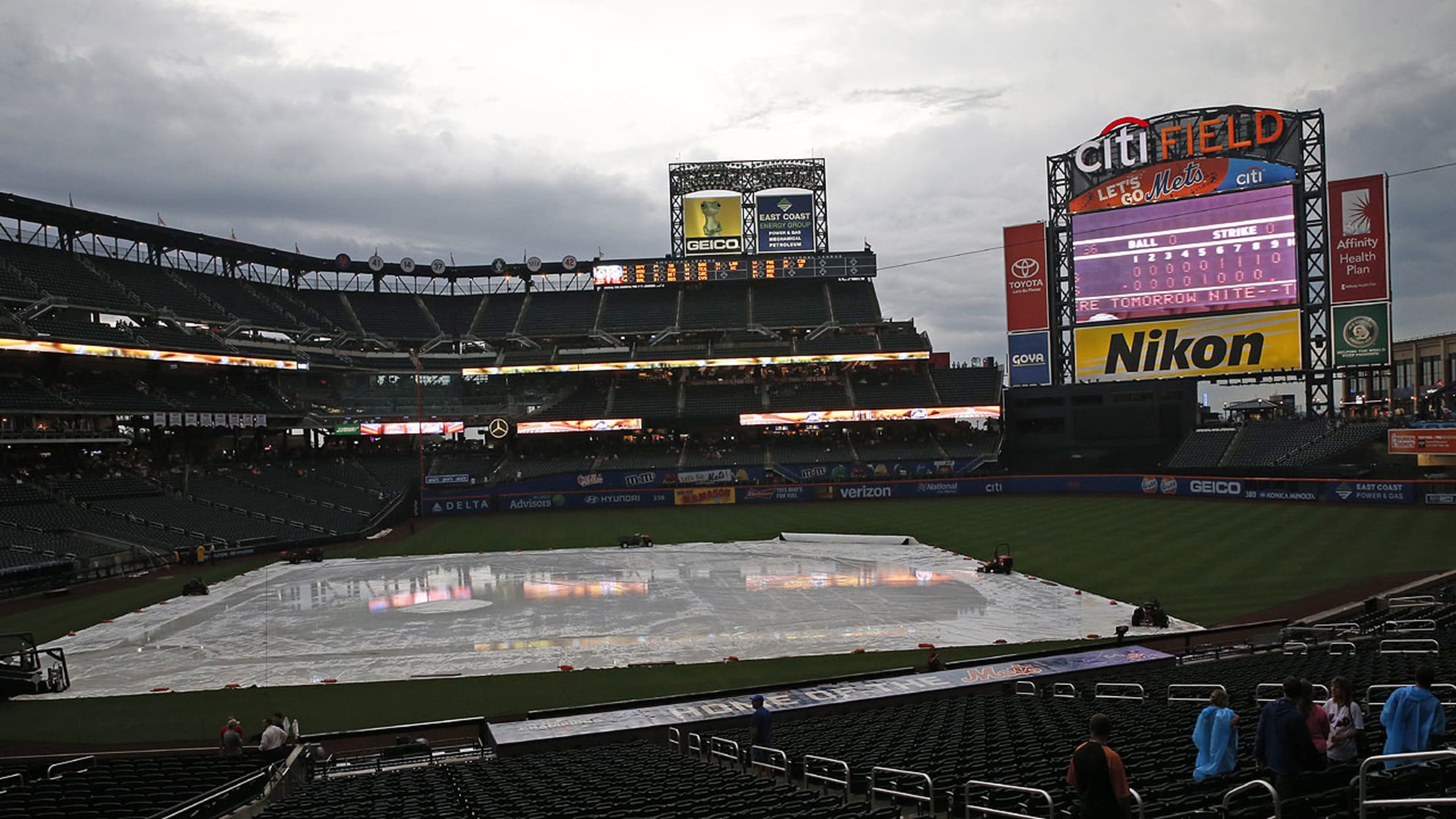 NEW YORK -- Monday's series opener between the Cardinals and Mets at Citi Field was postponed due to inclement weather. The game will be made up as part of a single-admission doubleheader on Tuesday that will start 3:10 p.m. CT, with the second game beginning approximately a half hour after
NEW YORK -- Monday's series opener between the Cardinals and Mets at Citi Field was postponed due to inclement weather. The game will be made up as part of a single-admission doubleheader on Tuesday that will start 3:10 p.m. CT, with the second game beginning approximately a half hour after the first.
The Cardinals will not complain about the postponement. They did not arrive at their New York hotel until around 8:30 a.m. ET on Monday after mechanical issues on their charter flight left them stuck in St. Louis following their loss to the Dodgers on Sunday night.
• Cardinals cap tough stretch with travel woes
This is the second rainout for the Cardinals in the last week, as their contest against the Padres on Tuesday was also postponed. The two teams played a doubleheader on Wednesday, meaning St. Louis will play its seventh and eighth games in a seven-day span on Tuesday.
Carlos Martínez and Jaime García will stay on turn and take the mound for the Cardinals in Game 1 and Game 2, respectively. Noah Syndergaard will start Game 1, followed by Bartolo Colon in Game 2 for the Mets.
Martinez was set to face Syndergaard on Monday. In six career appearances (three starts) against the New York, he is 1-1 with a 0.57 ERA. Garcia is 2-1 with a 1.29 ERA in five career starts against the Mets.
Troy Provost-Heron is a reporter for MLB.com based in New York.