Willis sees big '16 ahead for Red Sox's hurlers
Pitching coach looks forward to working with staff during Spring Training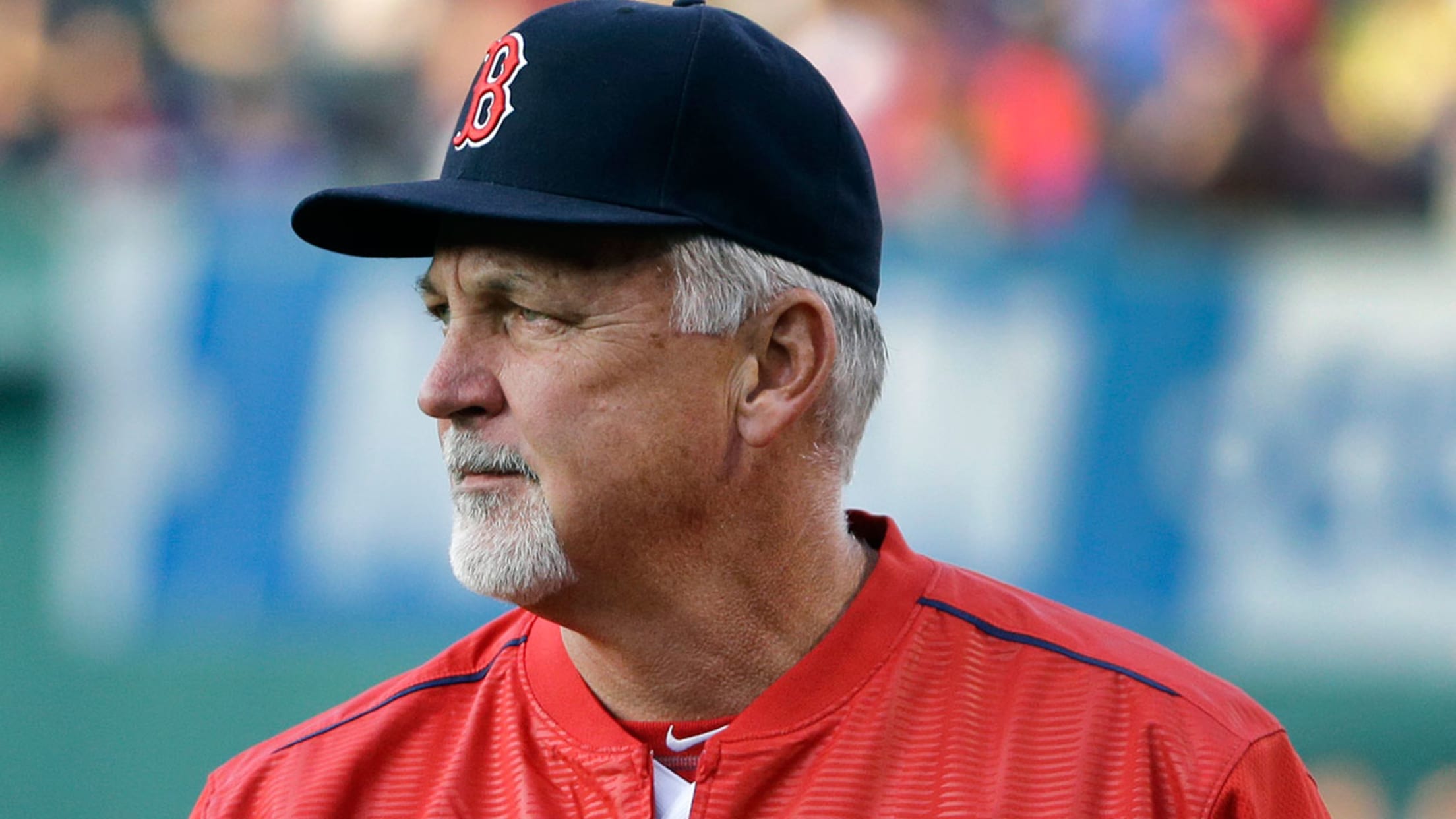 Carl Willis joined the Red Sox as pitching coach in May 2015. (Getty)
BOSTON -- Pitching coach Carl Willis joined the Red Sox in the middle of a weekend series in Toronto last May and got right to work. There was little time for pleasantries, or even a chance to get to know the individual members of the pitching staff he was hired
BOSTON -- Pitching coach Carl Willis joined the Red Sox in the middle of a weekend series in Toronto last May and got right to work. There was little time for pleasantries, or even a chance to get to know the individual members of the pitching staff he was hired to lead.
This offseason, Willis has had a chance to take stock of his inventory and become more acquainted with the individuals who will make up the staff.
And this time, Willis -- who wasn't even working in the Red Sox organization before he was hired as pitching coach -- will have the luxury of Spring Training to fully learn the nuances of what could be the most improved group of pitchers in the American League.
"You jump in midseason and obviously you're trying to make that peripheral connection," said Willis. "At the same time, you're trying to right the ship, or get it going in the direction that everyone is looking for, and you haven't built that base foundation that you get to accomplish during Spring Training and over time.
"I shot some texts out, I don't know, a couple of months, six weeks after the season, and heard back from them. Same thing around the holidays. I've reached out to and spoken to several [Red Sox pitchers]. I've texted with many of them. Matter of fact, I just talked with [Clay] Buchholz. Again, I think that's important. You don't want to bother them. You want to give them their space. At the same time, that relationship is so important to try to nurture."
The Red Sox have added two All-Star pieces to the staff -- lefty ace David Price and closer Craig Kimbrel. In a recent phone call with MLB.com, Willis gave his opinions on several of the key pitchers he'll be working with in 2016.
Can't put a Price on an ace
Though Willis never bemoaned the lack of an ace last season, he's sure glad to have one for this year. Price is one of the very best.
"I felt strongly about the starters that we had on the pitching staff last year," said Willis. "Having said that, we were kind of missing that leader, if you will. That guy who is going to go out every fifth day and lead by example, stop a streak. I think it allows these other guys to fall into place and go out and do what they can do. I think it's going to allow them to go out and be themselves. I'm really excited about that."
Can Clay stay healthy?
Buchholz was on a roll last season, only to have his momentum halted by an elbow injury that sidelined him for the second half. There always seems to be something that stops Buchholz. But Willis is optimistic the righty can finally have fortune on his side.
"He said things are going well. The arm feels fine, and I think he's planning on reporting down to Fort Myers quite a bit early," Willis said. "He's an extremely gifted athlete. I just really feel like he is going to get into a place that we're going to see this come to fruition. I know everyone is concerned about the innings and the volume and, 'Can he pitch 200 innings?' I'm really very excited and optimistic about the season he's going to have. I personally expect a lot, and I think he expects a lot out of himself."
Porcello just needs to be Porcello
Rick Porcello signed a contract extension a day before he threw his first official pitch for the Red Sox, and perhaps he tried too hard to live up to it. But he finished the season strong, aided by the return of his sinker.
"I feel very strongly about Rick," said Willis. "I think that for a while there, we ask a lot of questions, and, heck, I was asking questions and you guys were asking me questions. For whatever reason, he got away from the sinker that makes him so good. Unfortunately it took a bit of a time away from the mound when he had a little inflammation with the triceps, and I think he was really able to step back. He knew what we needed to do. Basically, we all did.
"But in the heat of competition, it was really tough for him to shift gears that way. When he came back, we saw the two-seam fastball, the sinking fastball start to play again -- getting the ball on the ground, getting in much better counts, keeping the ball in the ballpark and out of the air, and that's who he is. I think it was extremely important for him to finish the way he did being himself. He can come into Spring Training and know what he is. He's going to go out and be Rick Porcello and not try to recreate himself."
Consistency key for E-Rod
Eduardo Rodriguez emerged from the farm system in late May and became a cornerstone for the rest of the season. The lefty could develop into an ace someday.
"I don't think, in his case, there was ever a question of stuff," Willis said. "His work ethic has been strong. He's a young guy and has had a little bit of success here -- and in a big market, and we have to be careful with that and make sure he doesn't get sidetracked, because hitters are going to continue to make adjustments and figure each pitcher out at the Major League level. I think we'll see a little more consistency out of Eddie this year and maybe not have the struggles be as mighty as maybe a couple of the struggling days he had this past summer."
Hoping for more than your average Joe
Joe Kelly's topsy-turvy 2015 season included a stunning return to the Minor Leagues, and then a revival that had the right-hander go on an 8-0 run from Aug. 1-Sept. 9. But Kelly's shoulder got sore in September and he missed his final few starts.
"I heard from Joe recently as well. He shot me a text. He feels great," said Willis. "Back in December, he really seemed to be excited about how he felt and going forward. Similar to Eddie, there's not a question of stuff. It becomes a matter of, for Joe, how to command that electric fastball of his. And I thought he made a lot of headway in trying to do that last year, and the results kind of followed suit."
Bullish on the bullpen
The Red Sox could have stayed the course with Koji Uehara as their closer, but president of baseball operations Dave Dombrowski instead traded four prospects to the Padres for Kimbrel.
"Hey, he's got overpowering stuff. I saw him several years ago when he was with the Braves and I was in Seattle," said Willis. "I think the exciting part of it is just how it deepens our bullpen."
In particular, Willis loves the contrast in styles he'll have between his primary eighth-inning pitcher (Uehara) and Kimbrel in the ninth.
"It just sets a different tone," said Willis. "You start talking about disrupting timing and giving teams different looks and deception with the deliveries. It's something that should be a good equation."
Junichi Tazawa, another strong setup man, will be a frequent presence in the seventh inning. Newly acquired Carson Smith gives Boston another strikeout option. In today's landscape, the teams with the deepest bullpens are usually the ones who play deep into October.
"You're seeing it with the Royals. You're seeing the Yankees basically going to three closers in the final innings," Willis said. "It's kind of a direction of the game. But still, we're challenging our starters to get us deep into the baseball game. I still think that's the championship way to go about it."
Ian Browne is a reporter for MLB.com.