Carrasco switching to consistent arm angle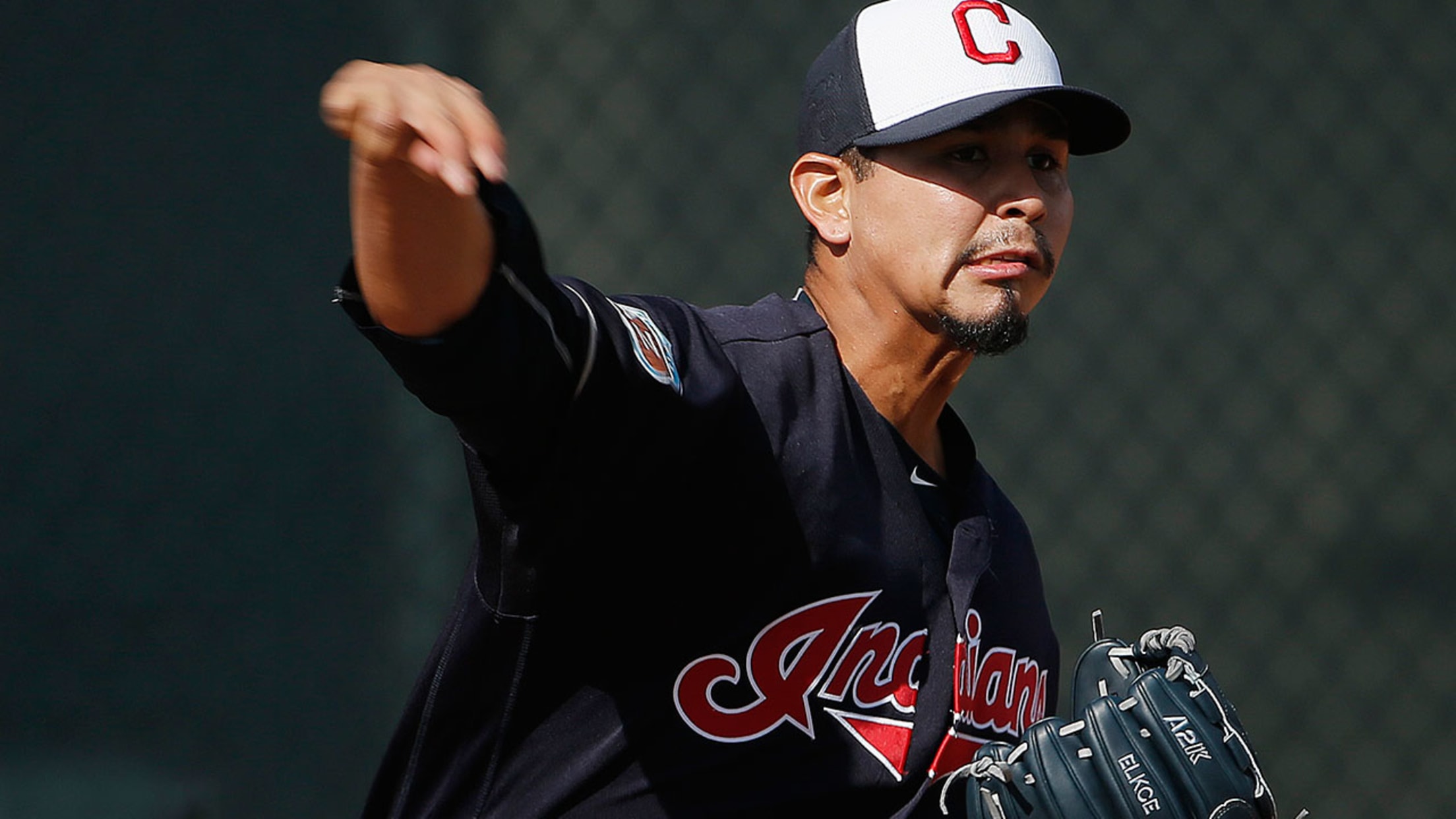 Carlos Carrasco allowed one hit and struck out four in three innings of work against the Padres. (AP)
GOODYEAR, Ariz. -- Indians starter Carlos Carrasco said he has been concentrating on maintaining a consistent arm slot when he throws all of his pitches. The pitcher claims his fastball was thrown at a higher arm slot, while the rest of his pitches were thrown at a much lower angle."[Pitching
GOODYEAR, Ariz. -- Indians starter Carlos Carrasco said he has been concentrating on maintaining a consistent arm slot when he throws all of his pitches. The pitcher claims his fastball was thrown at a higher arm slot, while the rest of his pitches were thrown at a much lower angle.
"[Pitching coach Mickey Callaway] told me and [catcher] Roberto Perez told me they can see everything [from lower angle]," Carrasco said.
• Spring Training:Tickets | Schedule | Information
On Thursday, Carrasco struck out four batters in three scoreless innings in the Inidans' 9-4 win over the Padres, allowing one hit. Overall, Carrasco has retired 14 of 16 hitters in two Cactus League starts this spring. He's also struck out five.
"Spring is just to get ready, and I'm just trying to get ready for the season," Carrasco said. "It's a different mentality when you have your job. You can come and work. When you have to compete for a spot, it's way different. We are human beings and we put pressure on our minds. But you know what? The most important thing is to feel fine and do the little things you have to do to get ready for the season."
Last year, Carrasco went 14-12 with a 3.63 ERA in 30 starts, in which he struck out 216 and walked 43 batters in 183 2/3 innings.
"I thought he was good," Indians manager Terry Francona said. "Quick innings and he threw strikes. The ball is coming out of his hand really good. It's a matter of, like Cory [Kluber], getting him built up and through the process."