Pirates add Sadler to 'pen, demote McRae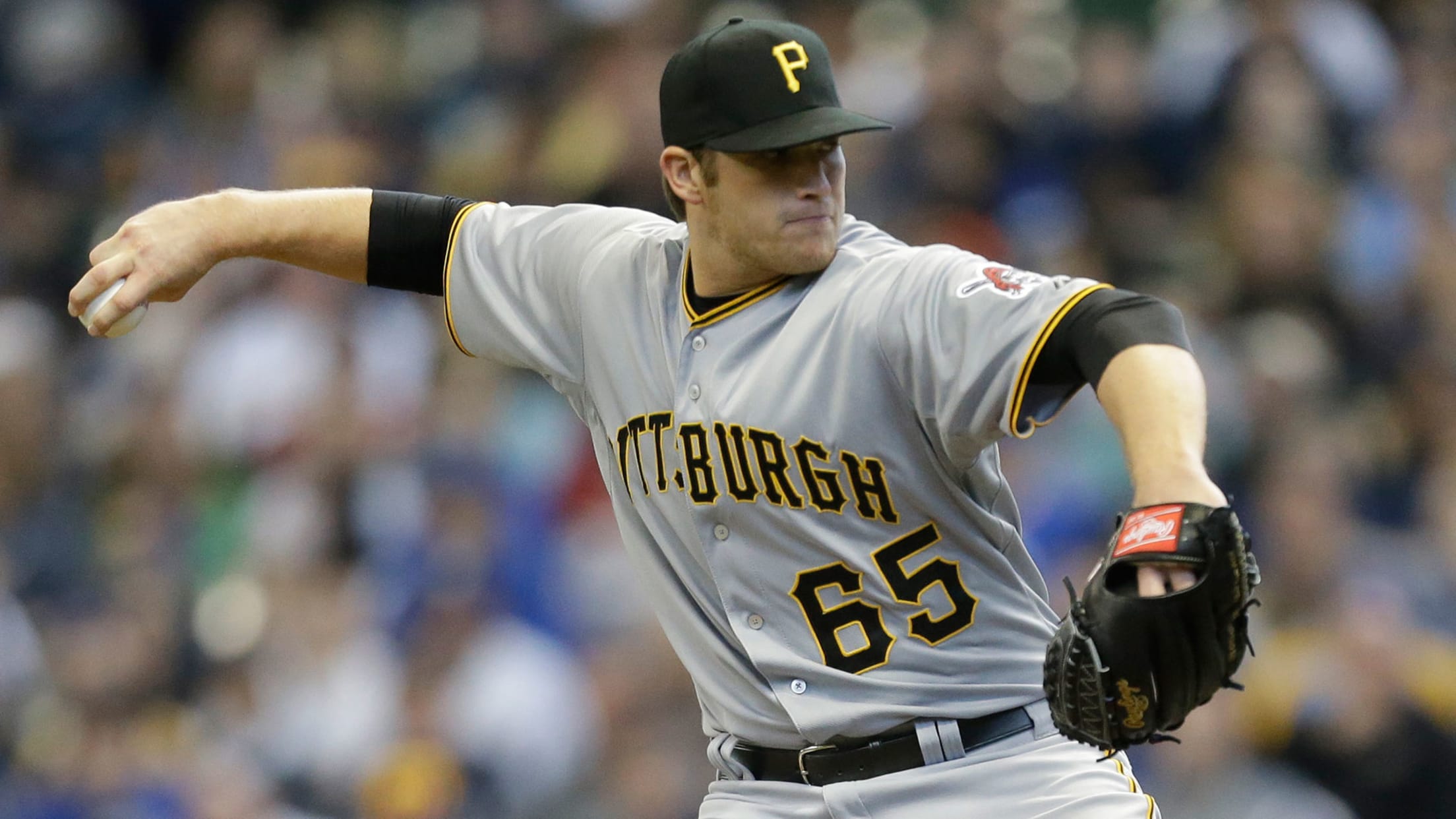 PITTSBURGH -- With their starters having covered only 9 1/3 innings over the last three games, the Pirates continued their bullpen shuffle on Sunday.Pittsburgh recalled right-hander Casey Sadler from Triple-A Indianapolis and optioned righty Alex McRae, who pitched 3 1/3 innings in the Bucs' 8-4 loss to the Cardinals on
PITTSBURGH -- With their starters having covered only 9 1/3 innings over the last three games, the Pirates continued their bullpen shuffle on Sunday.
Pittsburgh recalled right-hander Casey Sadler from Triple-A Indianapolis and optioned righty Alex McRae, who pitched 3 1/3 innings in the Bucs' 8-4 loss to the Cardinals on Saturday night, before Sunday's series finale at PNC Park.
This is Sadler's second stint with the Pirates this season. Pittsburgh called him up on July 23, his first time back in the big leagues since April 2015, and optioned him to Triple-A on July 25. Sadler, 28, has pitched in a number of roles for Indianapolis, so he provides a versatile, resilient arm.
McRae gave up four runs on eight hits and five walks in 6 1/3 innings over two appearances for the Pirates. With Saturday's game tied at 4 in the fifth inning, manager Clint Hurdle turned to McRae. The right-hander immediately gave up two runs, but stayed in the game to preserve the back end of Pittsburgh's bullpen for Sunday.
"We're still looking for somebody that can pitch multiple innings and somebody that's dependable and durable," Hurdle said. "We're going to need another guy for length and, as we continue to see how the season develops, potentially return to -- somehow, someway -- a guy that we can count upon for pitching multiple innings."
Richard Rodriguez and Edgar Santana can do that, but the Pirates would prefer to stay away from them in lower-leverage situations. They also don't want to wear out the right-handers by turning them into long-relief men.
"We're going to need some opportunities for a guy like Santana, like he did [on Friday] night, to finish an inning and maybe go another one. I don't want to do that all the time," Hurdle said. "I don't want to turn Santana into that guy. I don't want to turn Rodriguez, really, into that guy, unless we're forced in a situation to use them in that venue."
Last season, that guy was veteran left-hander Wade LeBlanc. It was Tyler Glasnow earlier this season, and Steven Brault joined him in that role after a brief stint in the rotation. But the Pirates' bullpen depth has evaporated over time.
George Kontos and Josh Smoker struggled before being designated for assignment. A.J. Schugel, currently on a Minor League rehab assignment, has spent the season recovering from a shoulder injury. Clay Holmes has worked out of the big league bullpen, but he's now providing rotation depth in Triple-A. Glasnow was traded to the Rays. Brault and Michael Feliz were recently demoted. Tanner Anderson has been up and down as a long reliever.
How can the Pirates stop this recent relief turnover? They could acquire someone via the waiver claim process, as they did last August with Kontos. If not, they'll have to continue shuffling their relievers and wait for someone to claim the job.
"Most teams need at least one, if not two guys to be able to do that so you don't have the constant turn," Hurdle said. "But if we've got some turn for a month, we do believe we've got some men involved that can give us that."