Montoyo set for 1st holiday season as manager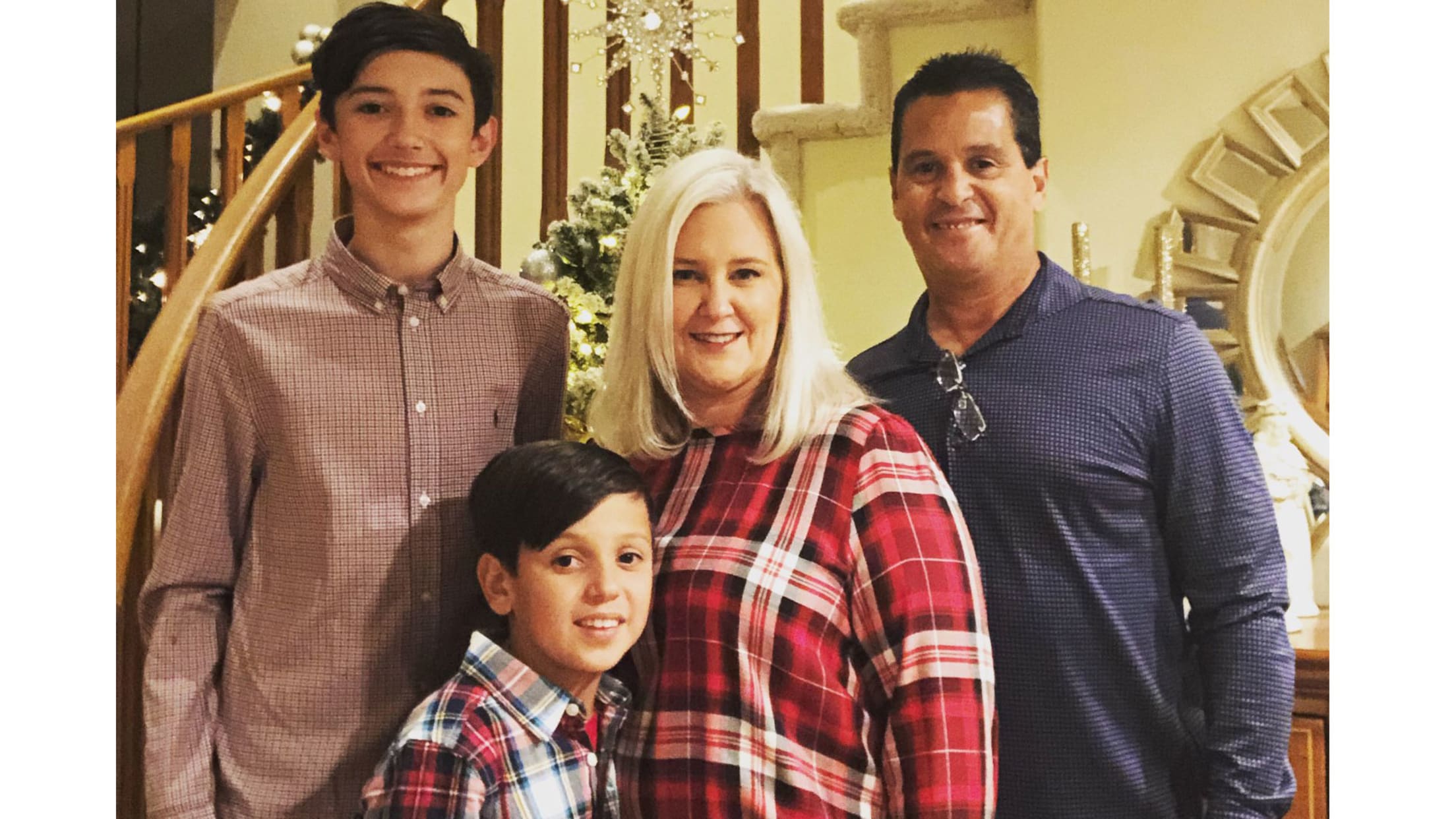 TORONTO -- The holiday season will feel a little more special for the Montoyo family this year as Charlie Montoyo spends his first Christmas as a Major League manager.Montoyo was named as John Gibbons' replacement in late October, and he's been spending the last two months preparing for his first
TORONTO -- The holiday season will feel a little more special for the Montoyo family this year as Charlie Montoyo spends his first Christmas as a Major League manager.
Montoyo was named as John Gibbons' replacement in late October, and he's been spending the last two months preparing for his first season in Toronto's dugout. Before the heavy lifting begins, Montoyo has one last opportunity to enjoy a quiet holiday season with his family in Tucson, Ariz.
During a recent stop at Major League Baseball's Winter Meetings in Las Vegas, Montoyo took time to share some of his Christmas traditions with MLB.com and what he's looking forward to the most in 2019:
MLB.com: What is Christmas like in the Montoyo household? Are there specific traditions that you follow?
Montoyo: My wife, she loves Christmas, so my house is decorated already; it has been decorated for weeks. Obviously, there's Santa Claus and stuff like that, but then in my house we also celebrate Three Kings' Day. That's a really big day in Puerto Rico -- it's when the three kings brought presents to baby Jesus and it's on Jan. 6. That's the day in Puerto Rico when the children receive their gifts, too.
MLB.com: What type of traditions do you follow for Three Kings' Day?
Montoyo: What you do with your kids, you go get grass and then you put it under the bed, and the camel is supposed to eat the grass. It's a big day for Puerto Rico, and we keep those traditions in my house. ... My 16-year-old son obviously knows Santa Claus isn't real anymore, and this will probably be the last year with my 11-year-old [thinking Santa is real].
MLB.com: What do you like most about this time of the year?
Montoyo: This is my time to be with my kids all day. Of course, they're in school, but they'll have Christmas vacation, so that's my time to spend with them. It's my precious time right there. My house is all decorated. Three Kings stuff, three trees inside the house, outside lights, of course. My wife starts decorating right after Thanksgiving.
MLB.com: What's the best gift you ever received as a kid?
Montoyo: It was Three Kings' Day. A pitch back. One of the pitch backs that you throw and the ball comes back to you. I got up in the morning and there was a pitch back, a glove and a ball. I was probably like 4 or 5 at the time and that was the best present I ever had. It got a lot of use. That net definitely broke over time because I used it so much.
MLB.com: You recently talked about how much the manager's job meant to your parents, who are now in their 80s. Are you able to get back to Puerto Rico and visit them at this time of the year to celebrate?
Montoyo: I just went to Puerto Rico, so I saw them and we celebrated just being together. They're very happy and proud so it was definitely fun to go to Puerto Rico. Every year, I get back at least one time. Baseball, of course, is eight months out of the year. I try to go every December -- not Christmas, but early December.
MLB.com: What's your favorite kind of Christmas music?
Montoyo: I like salsa. Just like any other music, salsa has Christmas music, too. So at this time of the year, I'm definitely putting on salsa music, but with Christmas songs. Salsa always puts everybody in a good mood. How can it not?
MLB.com: How are your gift-wrapping skills?
Montoyo: My wife is very good at wrapping presents, I'm not very good at all. I'll still do all of the wrapping, but that's part of the fun of Christmas to me, even though it's pretty obvious which ones I did because I'm not very good at all and you can just tell by looking at it. It's not pretty, but she always appreciates it.
MLB.com: If there was a perfect gift for you to receive under the tree as the new Blue Jays manager, what would it be and why?
Montoyo: That's an easy one. A championship. That's what we're all here to do and that's what we're all trying to accomplish.
MLB.com: Once the holiday season comes and goes, Spring Training will be just over a month away. How excited are you to get started?
Montoyo: I'm very excited because we have a young core of players. I'm excited because when I talk to all of these players, they sound so excited and that makes me excited, too, to start working with them.
MLB.com: What do you need to do between now and the start of camp to get ready?
Montoyo: I'm thinking about this job and this team every day. Ideas and stuff that I might do. Whenever I think of something, I call [bench coach] Dave Hudgens or [pitching coach] Pete Walker. We have a Whatsapp chat that we use to stay in contact, so we can fire out different ideas. It never stops for us and it'll be even busier once we get into January.