Former Indian Gimenez gets ALCS ring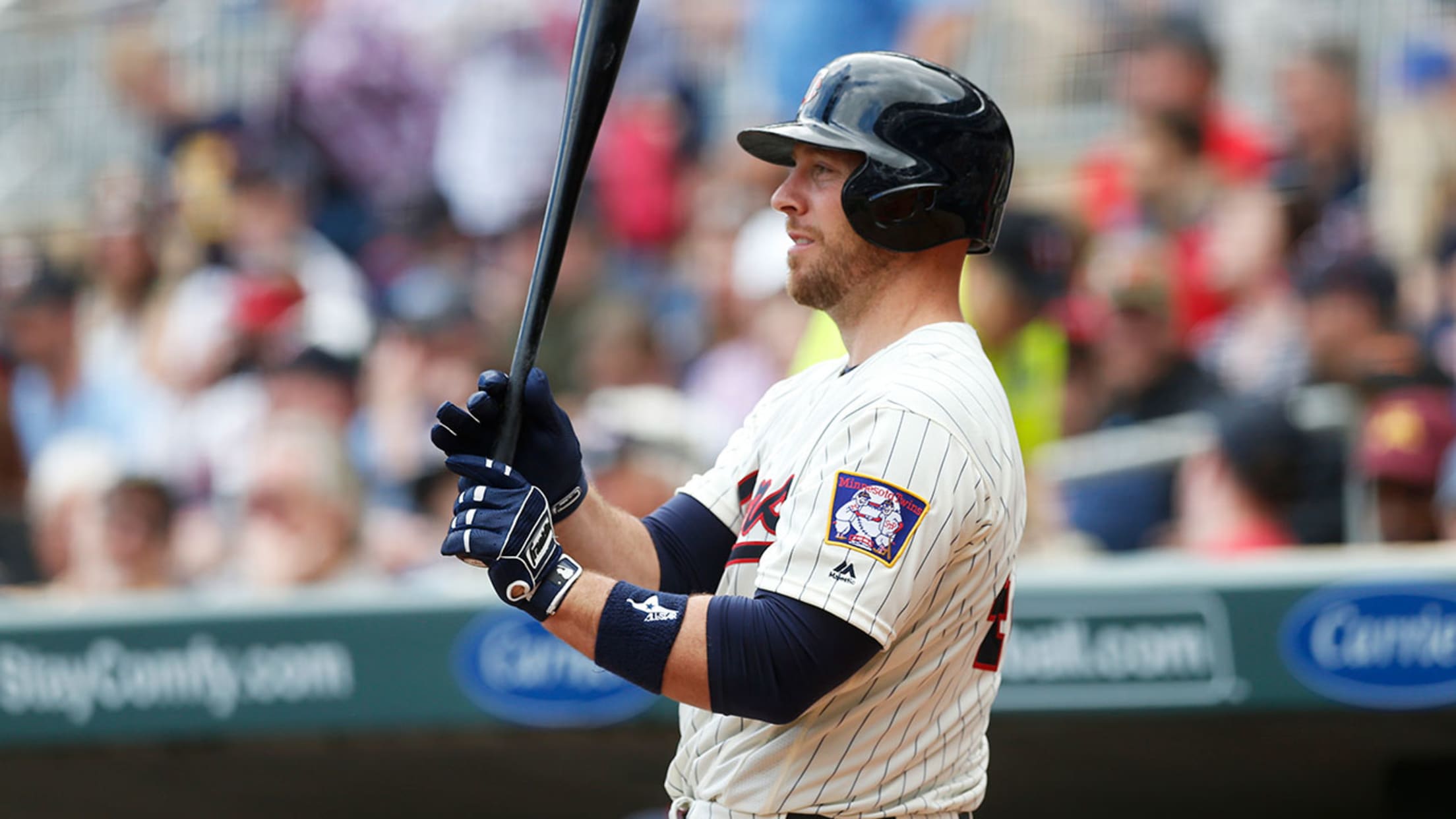 Chris Gimenez, signed by the Twins in the offseason, played 68 games for the American League champion Indians last year. (AP)
CLEVELAND -- Prior to Friday's game against the Indians at Progressive Field, Chris Gimenez was on the field warming up when Indians president Chris Antonetti called over to him. When Gimenez made his way over, Antonetti hugged the former Indian and presented him with his 2016 American League Championship ring.While
CLEVELAND -- Prior to Friday's game against the Indians at Progressive Field, Chris Gimenez was on the field warming up when Indians president Chris Antonetti called over to him. When Gimenez made his way over, Antonetti hugged the former Indian and presented him with his 2016 American League Championship ring.
While he is now with the Twins, Gimenez was excited to see Antonetti -- who was part of the Indians' front office that drafted the catcher in 2004 -- and was thankful that he made the effort to personally hand him his ring.
"[It is] pretty special, to be honest with you," Gimenez said. "It brings back a lot of really, really good memories, and maybe a few not so good ones at the same time. But there is a lot of, I guess you can say, proudness to it. There are a lot of people that have played this game for a very, very long time and have never held one of these in their hands, and I don't take that for granted one bit."
Gimenez, who has played for the Indians on three separate occasions in his career, acknowledged that it's bittersweet to be back in Cleveland after falling short of a championship with the Indians last year. He said that once he is able to show his ring to his current teammates on the Twins, he hopes it will give them some added motivation to earn their own rings.
"It is a good thing for a lot of these guys in the clubhouse to see," Gimenez said. "This is what you work for, this one and the bigger one. I think a lot of these guys here, not too many of them have seen one of these up close and personal. This might kind of be something that can give you that extra push that you might need to go the distance."
With the Twins this season, Gimenez has gone 7-for-33 with three doubles and seven walks in 15 games as the backup to Jason Castro. Despite his limited playing time, Twins manager Paul Molitor is happy with what Gimenez has brought to the team.
"We made a little bit of a concerted effort to try to find some people who could come in and help us that were experienced and high-character people," Molitor said. "And he's fit that mold completely. He's been a great addition. I really enjoy having him around every day, and he's played well."
Even though Gimenez said that Cleveland will always have a special place in his heart and that he is still close with several members of the Indians, he will not let that prevent him from competing and doing everything he can to help his current team win.
"I grew up with a lot of those guys over there," he said. "We are friends, but when it is game time, hey man, I'm trying to beat you. They know that and they respect that."
In addition to Gimenez, Twins president Derek Falvey -- the 2016 Indians assistant general manager -- also received his championship ring before Friday's game.
"He has a special way of communicating and connecting with people. I know with me and the coaches, he earned every bit of the trust and then took it and ran with it," Indians manager Terry Francona said. "For a guy to get a job of that magnitude at age 34, you have to be pretty special. We all miss him. We're thrilled for him. That outweighs it, but we miss him a lot. He's just a valuable person in the organization, but he was also our friend and still is."
William Kosileski is a reporter for MLB.com based in Cleveland who covered the Twins on Friday.