Astros tender contracts to all but Herrmann
Catcher becomes free agent month after being claimed on waivers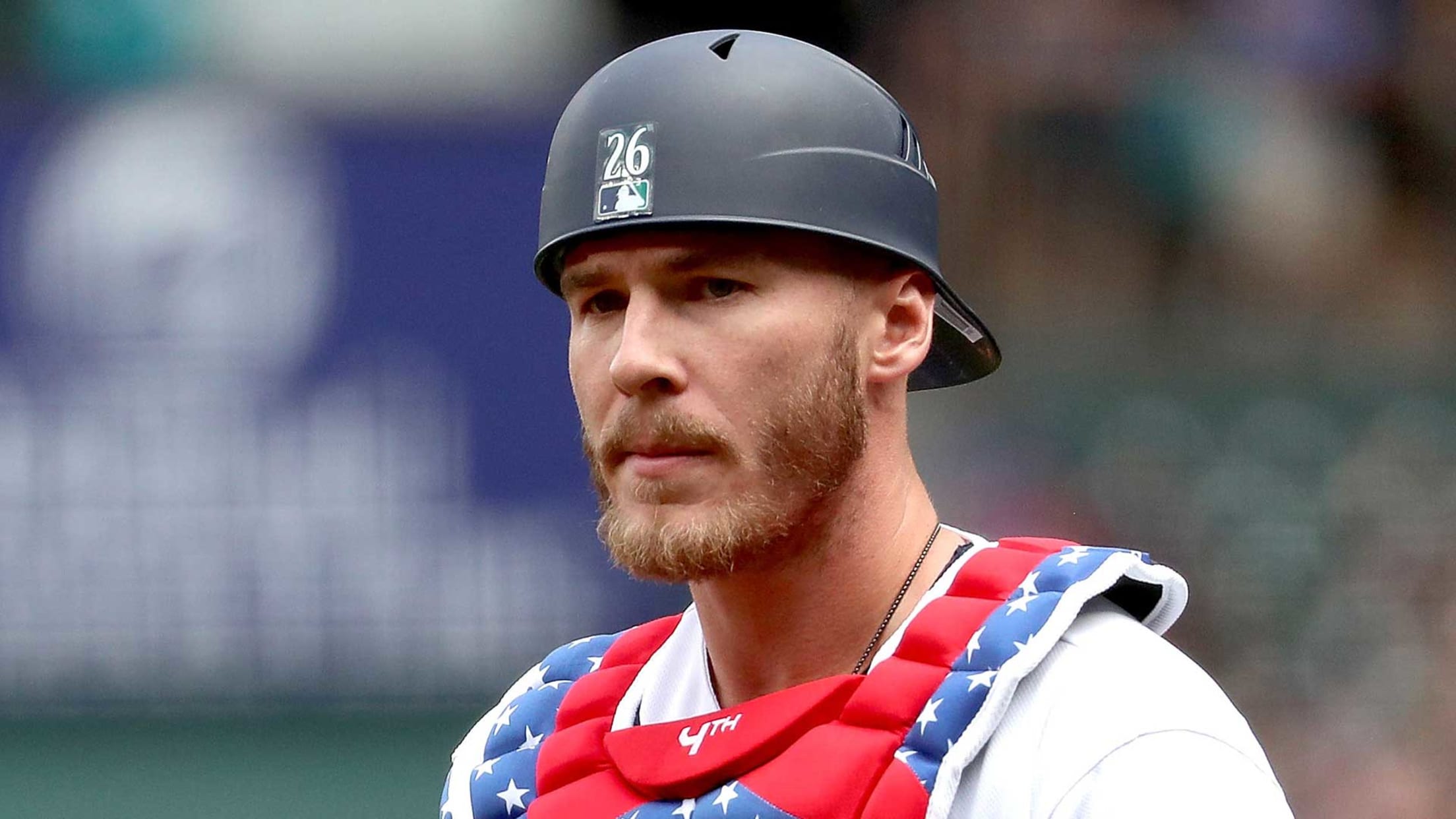 HOUSTON -- The Astros tendered contracts to all of the players on their 40-man roster with the exception of catcher Chris Herrmann, who was acquired off waivers a month ago from Seattle. Friday was the deadline for clubs to tender contracts.Herrmann becomes a free agent and could still be re-signed
HOUSTON -- The Astros tendered contracts to all of the players on their 40-man roster with the exception of catcher Chris Herrmann, who was acquired off waivers a month ago from Seattle. Friday was the deadline for clubs to tender contracts.
Herrmann becomes a free agent and could still be re-signed by the Astros, the team he grew up cheering for as a kid in the Houston area. By non-tendering Herrmann, the Astros are left with Max Stassi and Garrett Stubbs as the only catchers on the 40-man roster, which stands at 37 players.
The Astros have 10 arbitration-eligible players remaining on their 40-man roster: pitchers Gerrit Cole, Chris Devenski, Will Harris, Lance McCullers, Collin McHugh, Roberto Osuna, Brad Peacock and Thomas Pressly; shortstop Carlos Correa; and outfielder Jake Marisnick.
Players who are tendered contracts are considered signed for 2019, though their salaries have yet to be determined. The players have until Jan. 11 to work out a contract figure with the Astros or head to arbitration, a process in which a panel will determine the players' salary after hearing arguments from both sides at a hearing.
Last year, the Astros failed to reach a deal with outfielder George Springer, pitcher Ken Giles and McHugh prior to the settle deadline. Giles and McHugh won their arbitration hearings against the Astros. It was the second year in a row McHugh beat the Astros in arbitration.
The Astros, meanwhile, ultimately avoided arbitration with Springer by signing him to a two-year, $24-million deal that will take him through the '19 season.
Herrmann, 30, appeared in 36 games for Seattle in 2018, hitting .237 with four doubles, two triples, two home runs -- including his division-clincher for the Astros against Oakland -- and seven RBIs. He played in parts of seven seasons in the Major Leagues with the Twins (2012-15), D-backs (2016-17) and Mariners (2018).
Brian McTaggart has covered the Astros since 2004, and for MLB.com since 2009. Follow <ahref="http: twitter.com/brianmctaggart"="">@brianmctaggart on Twitter and listen to his podcast.</ahref="http:>