Owings' blast lifts D-backs over Royals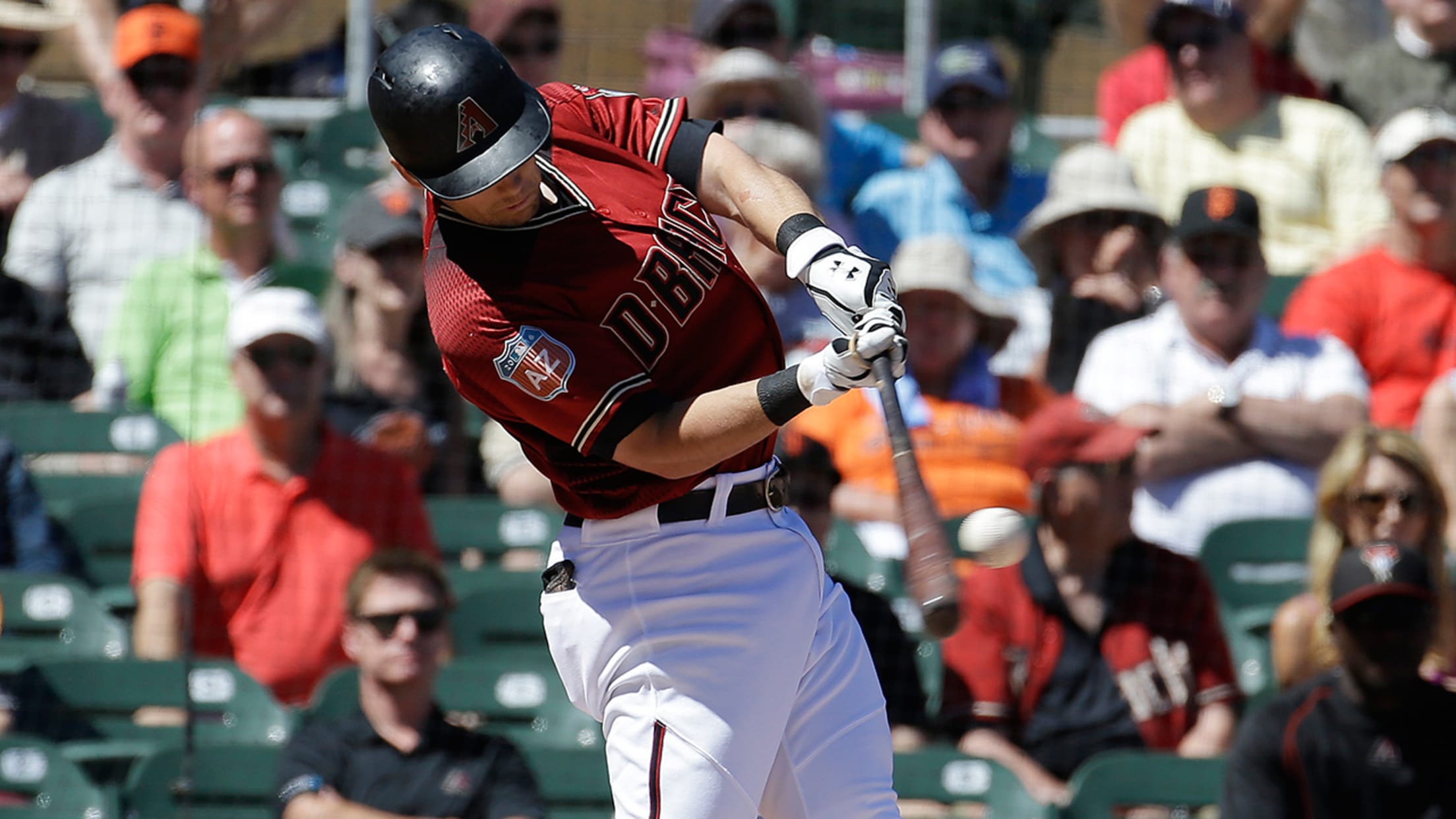 Chris Owings went 2-for-4 with a three-run home run in the D-backs' win over the Royals. (AP)
PHOENIX -- Chris Owings' three-run homer in the seventh inning proved to be the difference as the D-backs beat the Royals, 4-2, on Saturday afternoon at Chase Field in the final exhibition game for both teams.Owings, who was playing center field as the D-backs try to determine whether he could
PHOENIX -- Chris Owings' three-run homer in the seventh inning proved to be the difference as the D-backs beat the Royals, 4-2, on Saturday afternoon at Chase Field in the final exhibition game for both teams.
Owings, who was playing center field as the D-backs try to determine whether he could be an option to take the place of the injuredA.J. Pollock, hit the homer off reliever Brian Duensing. Brandon Drury also went 3-for-4 with an RBI triple in the bottom of the second inning.
However, the game was more about each team's starting pitchers getting their work in before their first regular-season starts.
Right-hander Yordano Ventura was the only member of Kansas City's Opening Day roster to be in the starting lineup. The rest of the Royals left prior to the game to head back home for Sunday night's season opener against the Mets.
Ventura, who is scheduled to start Friday for the Royals, worked just two innings, allowing one run on four hits while striking out four.
"He had the flu, which set him back two starts ago," said Royals manager Ned Yost of Ventura. "Then he came back, and he missed a start, pitched a game in the Minor Leagues, looked OK. He pitched a game in Surprise. When he was down, he was unhittable. When he was up, they smashed him.
"Today, I thought his command was much better. This was his fourth day. That's why we backed him up to only 42 pitches, so he'd be ready for his next start."
The D-backs had more regulars in their lineup than the Royals, but none of them played more than a couple of innings.
Though he allowed just one run in 4 1/3 innings, D-backs left-hander Robbie Ray, who will start Friday against the Cubs, needed 82 pitches to get through them after working all spring at improving his pitch efficiency.
Royals third baseman Dusty Coleman added a solo homer in the top of the ninth inning off pitcher Silvino Bracho, and both Brett Eibner and Christian Colon went 2-for-3 at the plate, with Eibner driving in a run in the third.
"We're ready and we're healthy," said Yost of his team as they head into the regular season. "That was the goal. [Jarrod] Dyson, the first day he pulled an oblique. And that was it, as far as injuries were concerned. So we did good there. Everybody got a lot of at bats, from our youngest guys to our biggest guys. Everybody's ready to go."
Up next for the Royals: The season-opener, slated for Sunday at 7:37 p.m. CT at Kauffman Stadium, is a rematch of last October's World Series victory over the Mets. It's Matt Harvey vs. Edinson Volquez. The Royals will receive their World Series rings in a ceremony before the game. According to Royals manager Ned Yost, former teammates like Alex Rios are expected to be there.
Up next for the D-backs: The D-backs open the regular season Monday night at Chase Field against the Rockies with Zack Greinke on the mound. Greinke will be making his Arizona debut after being signed during the offseason to a six-year, $206.5 million free-agent deal this past winter.