Sale laments defensive miscue on infield hit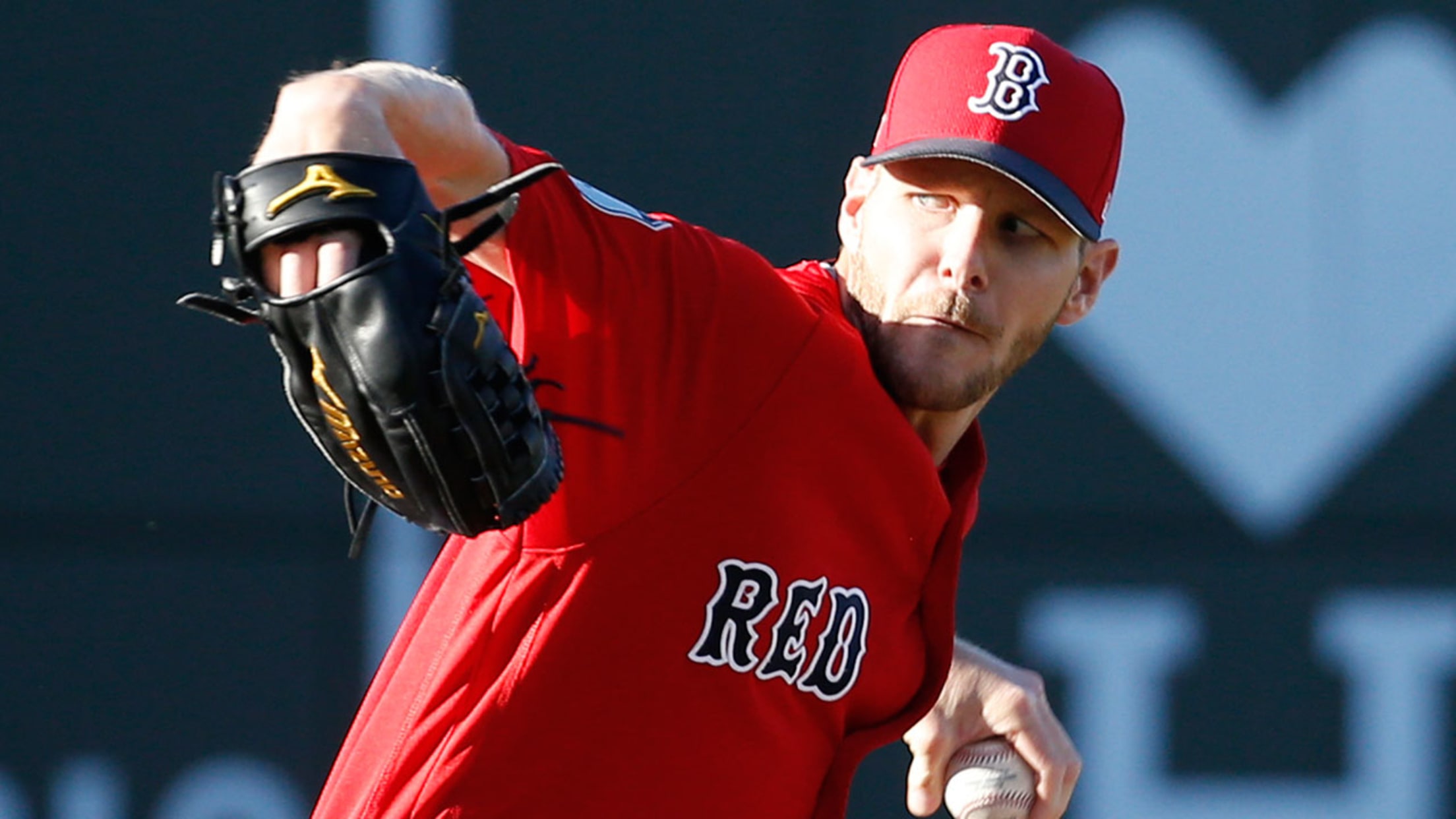 "A ball hit over there, cover first base. That's just a stupid mistake on my part." -- Chris Sale (Getty)
FORT MYERS, Fla. -- Whether it is Spring Training or a start against the Yankees in the middle of the pennant race, Red Sox starter Chris Sale doesn't think he should ever make a mental mistake.For that reason, Sale was all over himself for not covering first base on an
FORT MYERS, Fla. -- Whether it is Spring Training or a start against the Yankees in the middle of the pennant race, Red Sox starter Chris Sale doesn't think he should ever make a mental mistake.
For that reason, Sale was all over himself for not covering first base on an RBI, infield hit by Mpho' Ngoepe in the fourth inning of Wednesday's 4-3 win over the Pirates. It was a grounder to the right side of the infield that second baseman Josh Rutledge fielded, but there was nobody covering first.
"That's stupid," Sale said. "That's what we're here for. We've done that 400,000 times since we've been here, covering first base. A ball hit over there, cover first base. That's just a stupid mistake on my part. I've got to be better than that, even here. There's no excuse for that, at all."
Sale gave up seven hits and three runs while going four innings and stretching out to 74 pitches.
"I didn't feel sharp today," Sale said. "I felt great, just not sharp. I wasn't able to locate when I needed to. The second inning, I got two great defensive plays behind me, and [Chris Young] there in the third inning. Those are huge even on days like today where you're just trying to piece it together. Those are added confidence boosters that helped me get back to where I needed to be."
Worth noting
• At the age of 33, Dustin Pedroia has learned to take his foot off the gas pedal when necessary with the sole goal of keeping him on the field as much as possible during the regular season. This has manifested itself in the way Pedroia works out in the offseason, and also in the way manager John Farrell utilizes Pedroia in Spring Training.
Once again, Pedroia was not in the lineup for Thursday night's game. He has played just 23 innings in the field, compared to 59 by Pablo Sandoval, 53 by Jackie Bradley Jr., 44 from Mookie Betts and 41 by Mitch Moreland. Pedroia played 154 games last season, and Farrell would like him to get at least 145 starts in 2017.
"Pedey's got such great pride that he wants to be on the field for nine innings every day of the schedule," Farrell said. "And yet, he's done a great job of how he's revamped his offseason workouts to stay in great shape. I think bottom line is he's been very good with communicating how he feels on a given day and if a day off benefits him, I think he's more accepting of it."
• Reliever Tyler Thornburg, who has spent the last couple of weeks building up arm strength and working on mechanics, could pitch in a game by early next week. The setup man last appeared in a game on March 1.