Competition not on Sandoval's mind
Back better, third baseman returns to Red Sox's lineup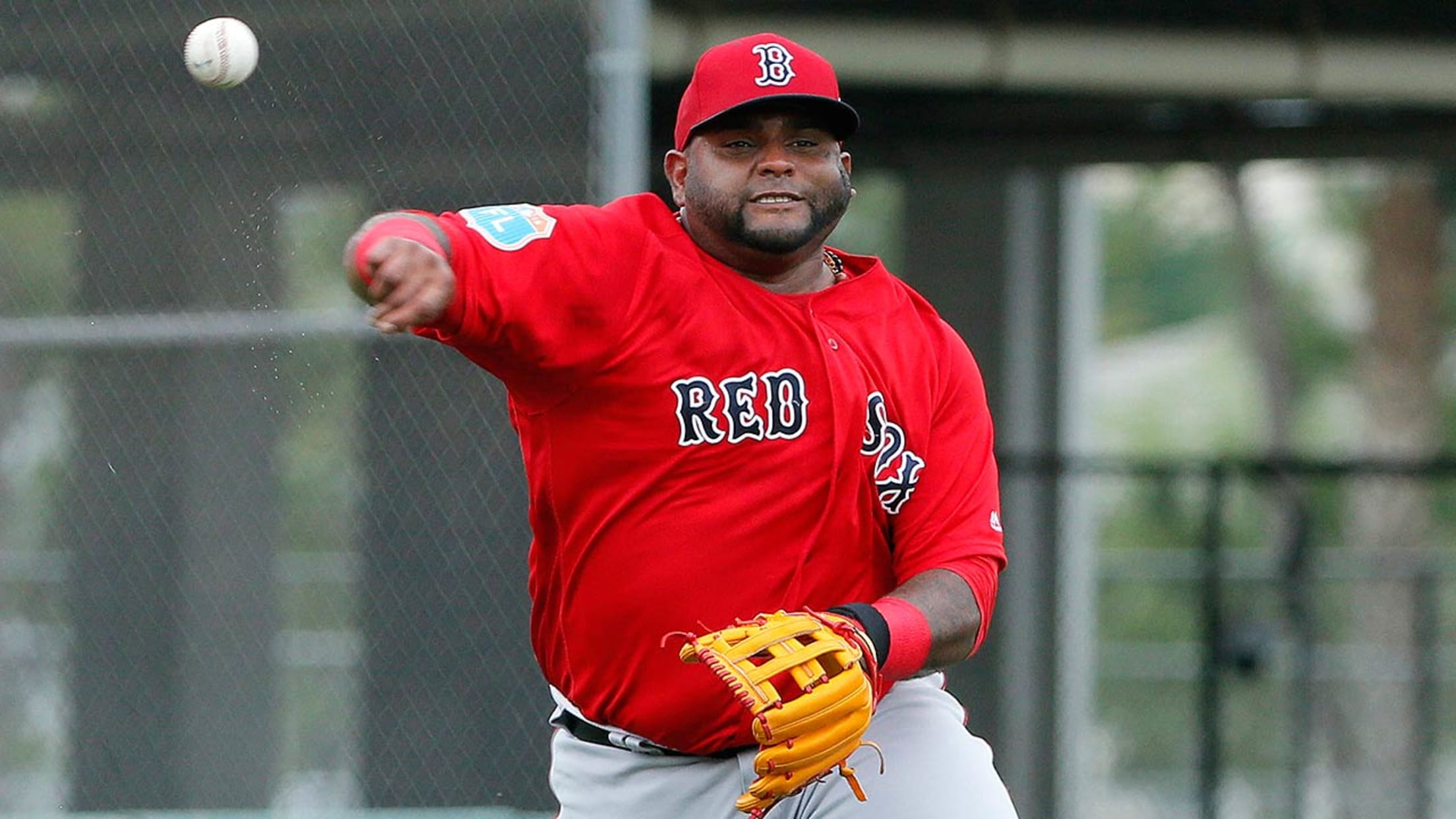 Pablo Sandoval throws to first after fielding Byung Ho Park's grounder in the first. (AP)
FORT MYERS, Fla. -- Pablo Sandoval returned from a lower back injury on Tuesday and declared himself ready for Opening Day, but the question still remains whether he will be in manager John Farrell's starting lineup on April 4 in Cleveland.The competition between Sandoval and Travis Shaw to be the
FORT MYERS, Fla. -- Pablo Sandoval returned from a lower back injury on Tuesday and declared himself ready for Opening Day, but the question still remains whether he will be in manager John Farrell's starting lineup on April 4 in Cleveland.
The competition between Sandoval and Travis Shaw to be the starting third baseman for the Red Sox is coming down to the final days of camp, and both players started in a 6-2 loss to the Twins on Tuesday.
"Like I say, I'm going to focus on playing the game and being healthy and being available to be on the field," said Sandoval. "I don't focus on those [other] things. I don't control those things. I'll focus to play the game right and support my teammates and play good defense."
Sandoval went 1-for-3 with a single to left in his first at-bat. The third baseman also made a couple of nice charging plays on slow rollers.
"He moved well," said Red Sox manager John Farrell. "You know, he came in on a couple of slow rollers, which are challenging plays. The low back issue that he was dealing with didn't have any effect on his swing. I thought he took some really good swings right-handed, and that's been the area that's been most improved with him, from the right side of the plate. It's a good-looking swing."
Shaw started at first and went 0-for-3. After hitting at a torrid clip for most of camp, Shaw is hitless in his last 16 at-bats. In 19 Grapefruit League games, he boasts a team-leading .333 average.
"More timing," Farrell said of Shaw's recent results. "Even when you look at his track record through the Minor Leagues, and he was on such a long and extended run last year when he was swinging the bat well. He's on the other side of that right now. But it's just a matter of him getting his foot down on time and continuing to take a good, aggressive path through the strike zone."
Meanwhile, Sandoval is just happy to be feeling healthy after missing close to a week of action.
"It's a good sign that I'm free without pain," Sandoval said.