Martin getting used to Majors; Altuve improving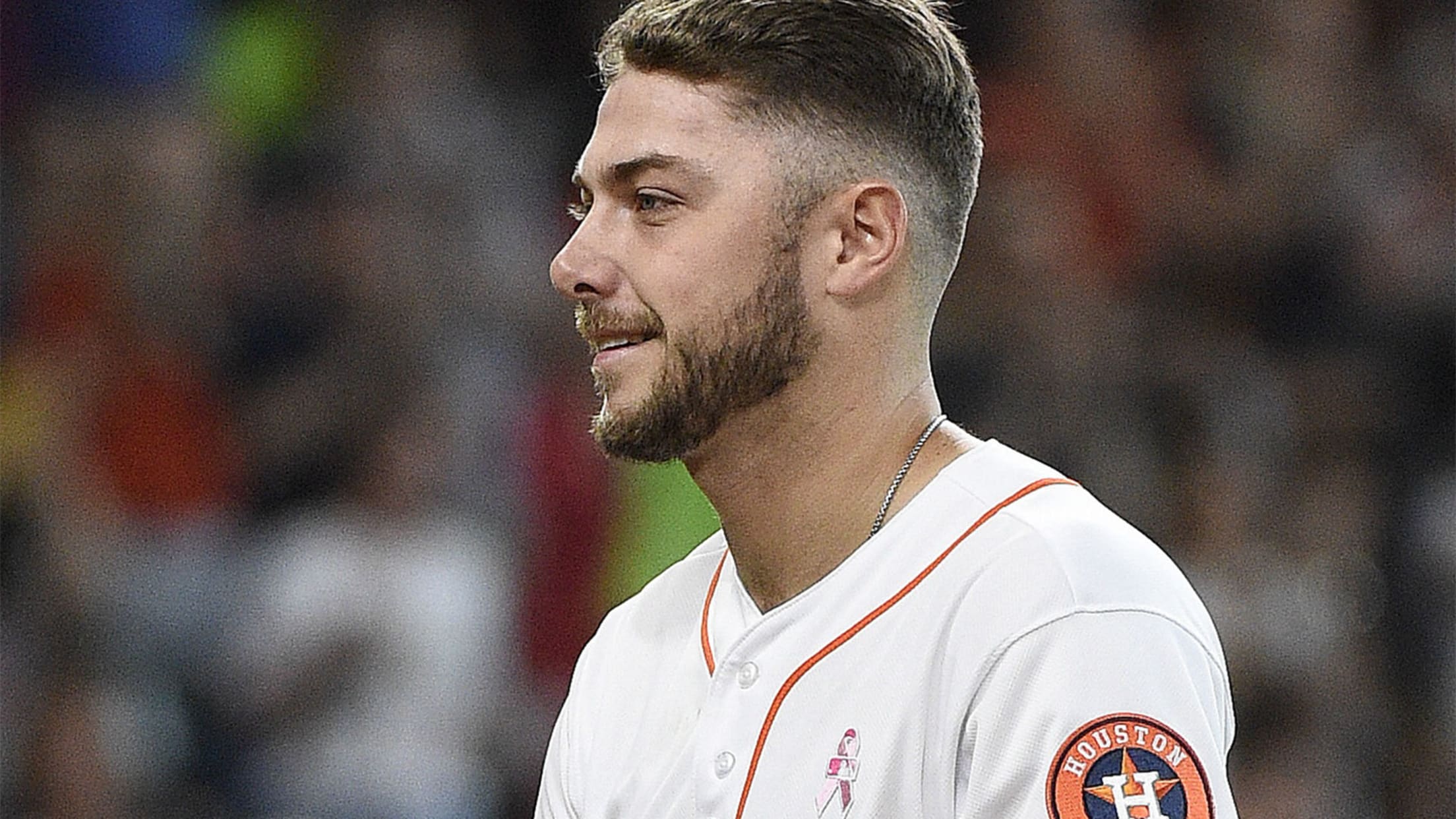 BOSTON -- Before he makes his first career road start Saturday against the Red Sox at Fenway, Astros rookie Corbin Martin made the ritual trip inside the Green Monster to sign his name on the concrete wall behind the infamous scoreboard. "It was cool," he said. "It was a classic
BOSTON -- Before he makes his first career road start Saturday against the Red Sox at Fenway, Astros rookie Corbin Martin made the ritual trip inside the Green Monster to sign his name on the concrete wall behind the infamous scoreboard.
"It was cool," he said. "It was a classic experience and it's something that I've always wanted to do."
Martin has settled into Major League life, striking out nine batters and allowing two runs off three hits in 5 1/3 innings in his Major League debut against the Rangers on Sunday. He's getting used to the routine and schedules on the road, as well as the luxury hotels the team stays in. Martin admitted he was nervous Sunday, but thinks that is behind him.
"I'm realizing it's the game I've been playing since I was young," he said. "These guys have definitely helped calm things down."
Martin pitched at Fenway Park while he was in the Cape Cod League, so he's not unfamiliar with the ballpark. But facing the defending champions in a nationally televised game will put him in an atmosphere he hasn't pitched in previously.
"It's going to be fun, but I can't look at it as a big event," he said. "I've got to go out there and compete and do what the game plan says."
Altuve making progress
The Astros have been swinging the bat well without All-Star second baseman José Altuve, who's been on the 10-day injured list for a week with a left hamstring strain. Astros manager AJ Hinch said Altuve could get on the field "in the next few days" to start baseball activities and ramp up his progression to game action.
"I'm not anticipating him making it back before the 10 days expire, which is not that big of a deal," Hinch said. "Once we decide to put him on the IL, we want to make sure he's right. He's doing great, he's feeling better and is pain-free, and now we have to integrate the baseball stuff and see where that takes him towards the early parts of next week."