Cubs' first spring workout dates announced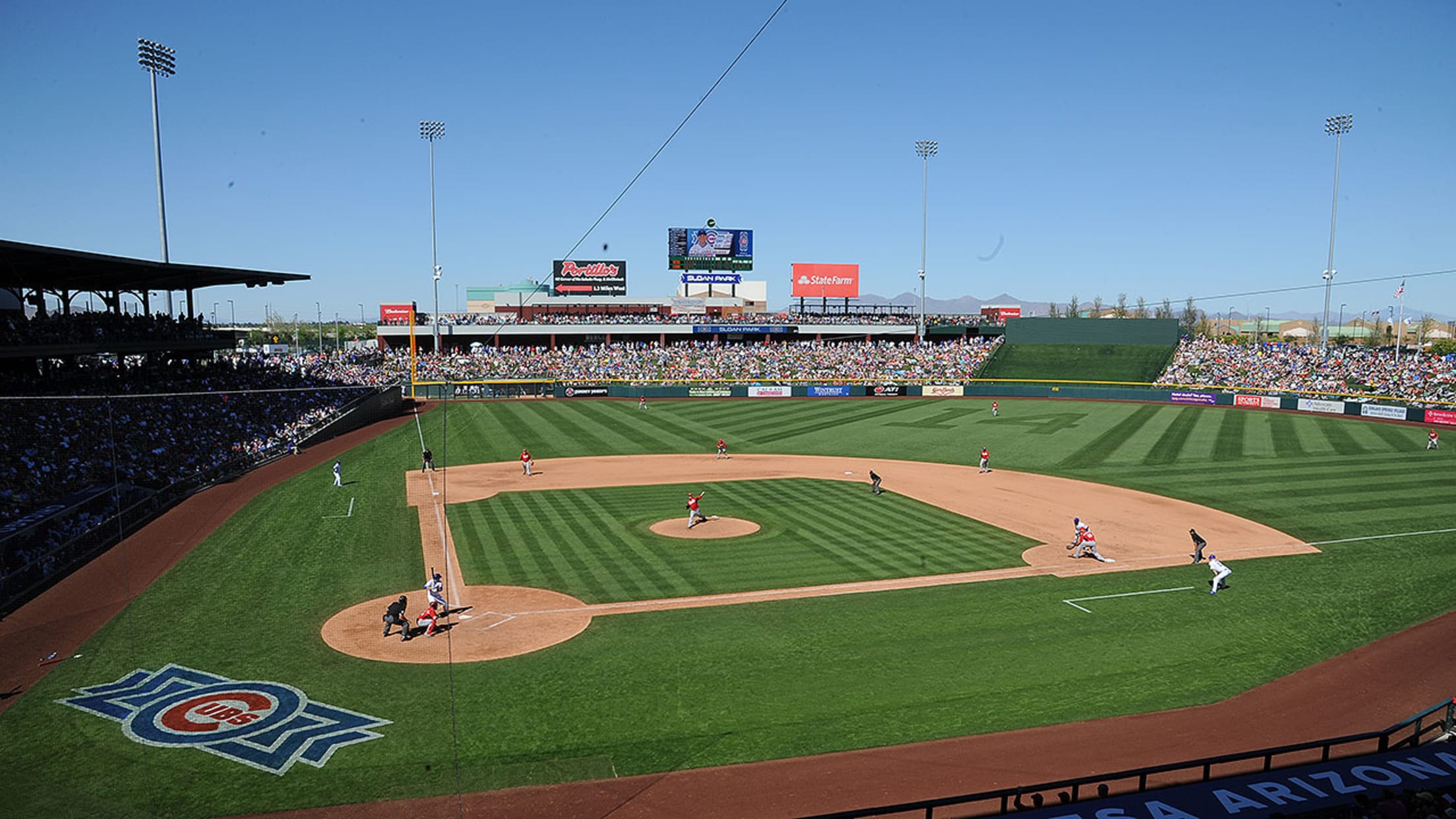 The Cubs will play their first home spring game April 4 vs. the Angels at Sloan Park. (Getty)
CHICAGO -- Can National League Cy Young Award winner Jake Arrieta win 20-plus games again? How will Jon Lester do in his second season with the Cubs? The two will get Spring Training started when Cubs pitchers and catchers have their first workout Feb. 20 in Mesa, Ariz.Major League Baseball
CHICAGO -- Can National League Cy Young Award winner Jake Arrieta win 20-plus games again? How will Jon Lester do in his second season with the Cubs? The two will get Spring Training started when Cubs pitchers and catchers have their first workout Feb. 20 in Mesa, Ariz.
Major League Baseball announced the reporting and workout dates on Monday. Cubs pitchers and catchers will report Feb. 19 and work out the next day, and position players will have their first workout on Feb. 24.
• Cubs Spring Training info
This will be the third year at the Cubs' new complex in Mesa, Ariz. The first Cactus League game will be played March 3, when the Cubs travel to Maryvale, Ariz., to face the Brewers. The first home spring game is April 4, when the Cubs play host to the Angels at Sloan Park.