Bryant, Almora enjoy tour of White House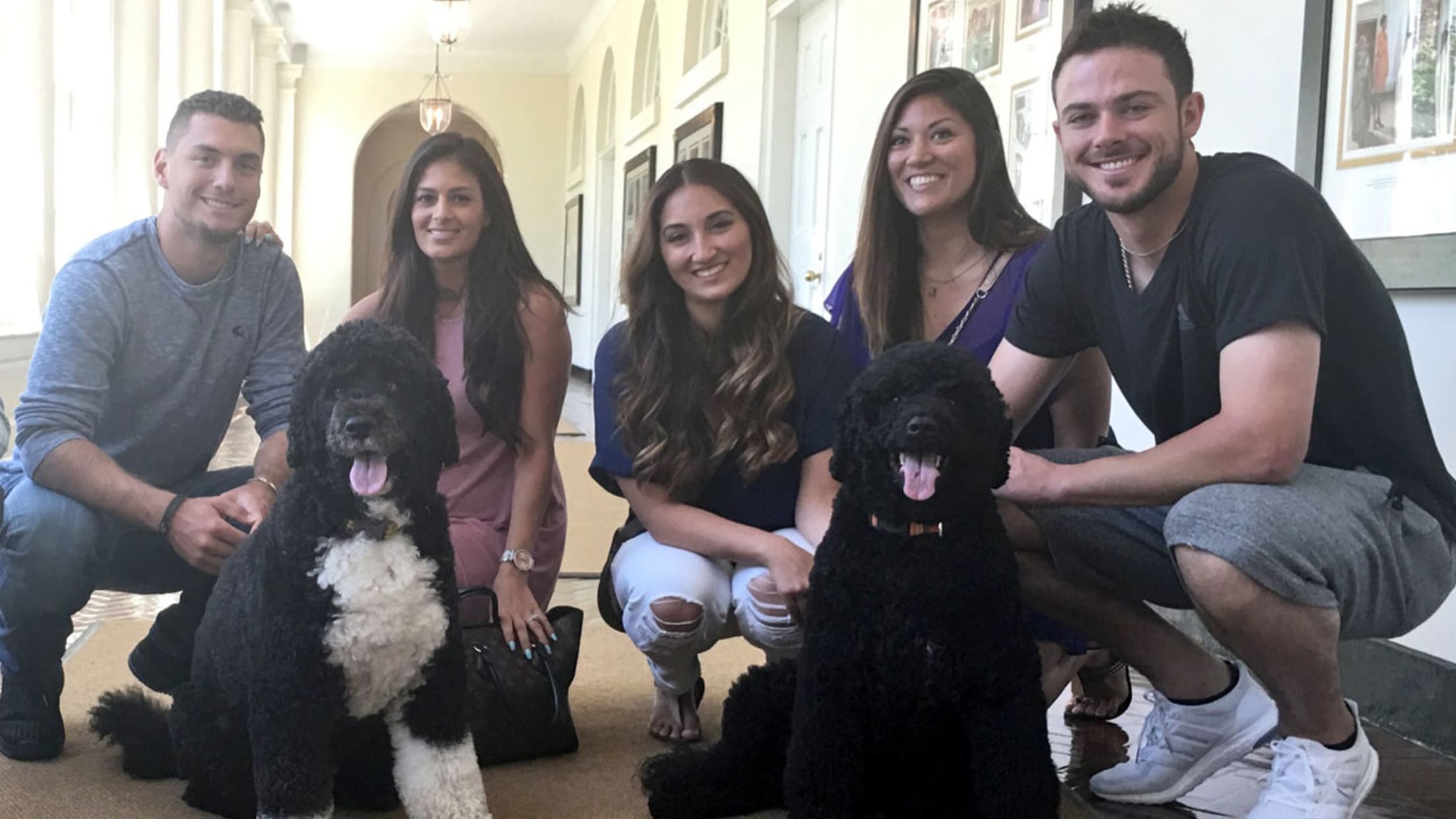 Kris Bryant and Albert Almora Jr. with the Obama family dogs during their White House visit Monday. (@KrisBryant_23)
WASHINGTON -- The Cubs' Kris Bryant and Albert Almora Jr. switched from baseball players to tourists on Monday, and got a peek at the White House. They didn't get to meet President Barack Obama, but did get to play with the first family's dogs, Bo and Sunny."It's kind of cool
WASHINGTON -- The Cubs' Kris Bryant and Albert Almora Jr. switched from baseball players to tourists on Monday, and got a peek at the White House. They didn't get to meet President Barack Obama, but did get to play with the first family's dogs, Bo and Sunny.
"It's kind of cool to compare what you see in the movies to the actual thing," Bryant said of the White House. "When you're done in office there, they commission a painting of you, and I saw all the paintings of the past presidents."
The White House was a little smaller than it seems on television.
"It's still a mansion, but I kind of expected it to be a lot bigger," Bryant said.
Said Almora: "There's so much history in that house and the paintings -- it's unbelievable. Everything was great."
Obama was there as well, but the Cubs players didn't see him.
"He was there -- he was upstairs, but we didn't go up there," Almora said. "We saw his puppies. We saw the president's dogs, so we hung out with them for a little bit."
Both Bryant and Almora knew Obama is a White Sox fan.
"Maybe we can convert him," Bryant said. "I guess he's been a White Sox fan his whole life. He should like us. We're doing pretty good."