Saturday's lineup could be NLDS Game 1 preview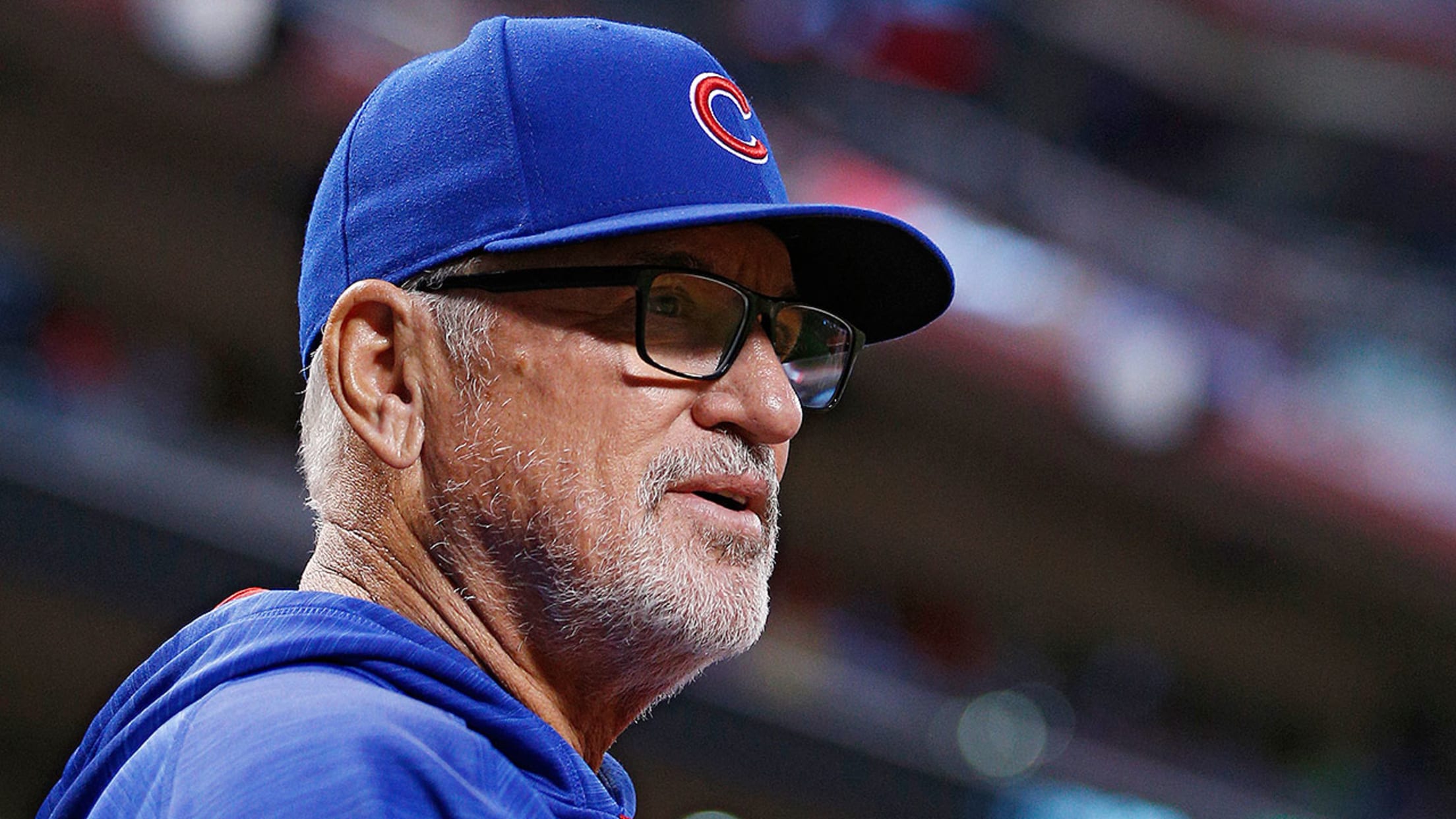 "There's a shot," Joe Maddon said of whether Saturday's lineup could be the same for Game 1. (Getty)
CINCINNATI -- Manager Joe Maddon may have given an indication of what the Cubs' lineup will be for Game 1 of the National League Division Series (Friday on FS1, 9 p.m. ET/8 p.m. CT) with Saturday's starting nine, including the starting pitcher, Jon Lester. The Cubs will open the NLDS
CINCINNATI -- Manager Joe Maddon may have given an indication of what the Cubs' lineup will be for Game 1 of the National League Division Series (Friday on FS1, 9 p.m. ET/8 p.m. CT) with Saturday's starting nine, including the starting pitcher, Jon Lester. The Cubs will open the NLDS on Friday, and the lineup could be Dexter Fowler in center, Kris Bryant in left, Anthony Rizzo at first, Ben Zobrist at second, Addison Russell at shortstop, Jason Heyward in right field, Javier Báez at third and David Ross catching Lester.
"There's a shot," Maddon said when asked if this was the Game 1 lineup.
• Postseason schedule | Gear
It's not that the Cubs are trying to hide anything, but Maddon has said he wants to meet with the front-office folks plus the coaches to discuss the playoff rotation before formally announcing it.
The Cubs finish the regular season on Sunday against the Reds, and they won't open the NLDS until Friday. They'll take Monday off, then play a simulated game at Wrigley Field on Tuesday. John Lackey and Jason Hammel were to pitch Tuesday, plus some relievers.
"It'll be very loosely resembling a regular game," Maddon said. "It's primarily done for pitchers to get their work in."
Worth noting
• Jorge Soler took batting practice on Saturday and could start Sunday if he passes all the tests. Soler has been bothered by discomfort in his right side. His status for the postseason may be in doubt if he isn't healthy.
• The Cubs were challenged early when outfielder Kyle Schwarber suffered a season-ending left knee injury in the third game of the year. But Maddon felt the team's ability to overcome the loss of relievers Héctor Rondón and Pedro Strop for much of August was key.
"The thing I don't think people understood is going most of September without 'Strondon' -- Strop and Rondon -- that our bullpen pitched as well as they did and we got as many wins as we did without their services," Maddon said. "That, to me, was pretty incredible. I would've told you if we were missing those guys for a long time, I don't think we could've sustained that."
The Cubs did quite well, posting a 22-6 record in August. So, what's a "Strondon?"
"Maybe it's the Latin version of pizza," Maddon said.
• The Cubs won't know their NLDS opponent until the NL Wild Card Game is played Wednesday, and Maddon is paying attention to the Mets (who clinched the top NL Wild Card spot Saturday), Giants and Cardinals. He watched the Dodgers-Giants game on Friday night, though he said that was mainly to hear Vin Scully broadcast his final games.