Cubs to keep eyes peeled on additional deals
Hamels, Chavez, Kintzler may not be the only trade acquisitions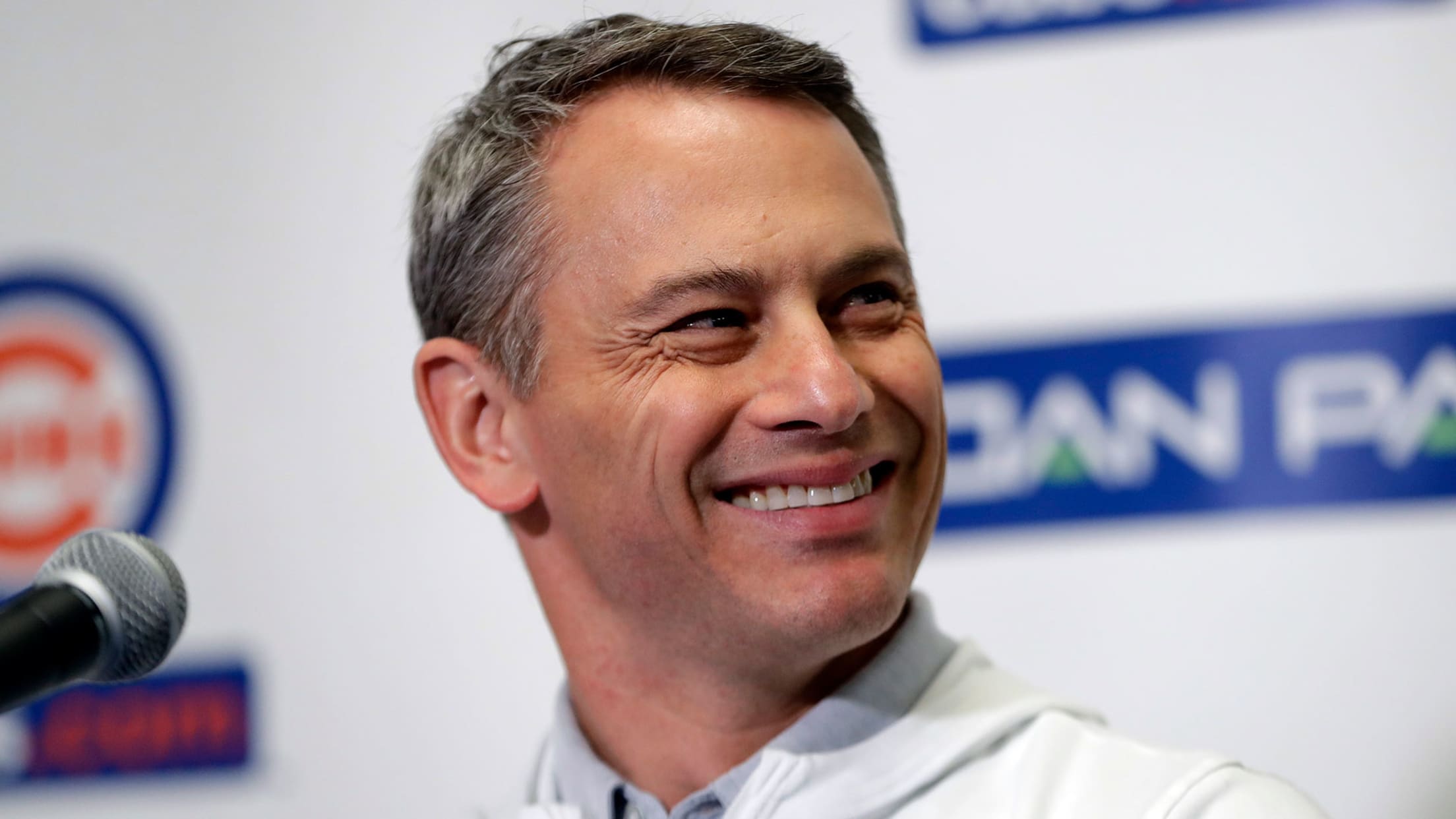 PITTSBURGH -- The Cubs knew they wanted to add pitching before the non-waiver Trade Deadline and did consider pursuing a left-hander for the bullpen. However, Cubs general manager Jed Hoyer said they liked what right-hander Brandon Kintzler could do.On Tuesday, the Cubs acquired Kintzler from the Nationals for a Minor
PITTSBURGH -- The Cubs knew they wanted to add pitching before the non-waiver Trade Deadline and did consider pursuing a left-hander for the bullpen. However, Cubs general manager Jed Hoyer said they liked what right-hander Brandon Kintzler could do.
On Tuesday, the Cubs acquired Kintzler from the Nationals for a Minor League pitcher.
"We talked about the makeup of our bullpen, left versus right," Hoyer said Tuesday. "Ultimately, the thing we really focused on was the ability to get out both sides, guys who can throw full innings. We love the versatility we have with [Jesse] Chavez."
The Cubs acquired the versatile Chavez from the Rangers earlier this month and also added starter Cole Hamels from the Rangers. Even though they were involved in a lot of discussions, Hoyer said they weren't close to adding a frontline starter other than Hamels.
"There weren't that many guys like that who changed hands," Hoyer said.
Are the Cubs done? They've added players in the past after Aug. 1, once they clear waivers.
"History would tell you there would be a few big moves," Hoyer said. "You never know how the waiver wire is going to play out. Some years it's very aggressive. Other years, teams don't try to do as much blocking. We'll continue to look to upgrade the team over the course of August."
• The Cubs will get a frontline starter when Yu Darvish comes off the disabled list. The right-hander had his third bullpen session on Tuesday at PNC Park and was encouraged.
"For the first time in this two months, I felt nothing from the first pitch playing catch, until the last in the bullpen session," said Darvish, who had some pain in his right arm in his last session.
"It's a starting point and I'm really excited because there's no pain," he said through his interpreter.
During ESPN's Sunday night telecast, Alex Rodriguez was critical of Darvish.
"When you have a guy that signed an enormous contract, and is sitting down, and you walk in the training room and he's got two trainers working on him, you should be in Arizona somewhere getting treated," Rodriguez said during the broadcast.
When asked about it, Darvish laughed.
"Honestly, it doesn't matter what he thinks of me because I still have a lot of respect for A-Rod," Darvish said.
Is Darvish a problem in the Cubs' clubhouse?
"I honestly don't know," Darvish said, "But [Anthony] Rizzo gave me a big hug and told me, 'I love you.' I'm not actually sure if he means it or not."
So, he isn't mad?
"I get mad, especially when my son doesn't brush his teeth or is hiding and playing games when he's not supposed to," Darvish said.
Manager Joe Maddon was upset, saying that Darvish took it better than the manager did.
"It seemed like it was plastic, it was rehearsed," Maddon said of Rodriguez's comments.
"You permit somebody in to your space and they walk out with that," Maddon said. "A line I've always had is, 'Don't permit anyone to contaminate your space and don't dare to contaminate ours as a group.' All those thoughts came rushing through to me when I had a chance to fully digest the whole thing."
Maddon said he would not talk about the matter again. He did caution Rodriguez the next time he approaches a player.
"To do something like that in a premeditated way, to walk into another locker room, I'd have to believe that you as baseball players -- and we're not talking about life or death, we're talking about a game -- but all of a sudden people will be on their toes a little more and the hair on their backs raised, and you better be careful," Maddon said.
"I definitely believe it was an ambush," Maddon said. "I don't know how [Rodriguez] came to that. It wasn't just made up that day or hit him on that spot. This was rehearsed for at least a week."