Cubs blow off steam with in-game 'retreat'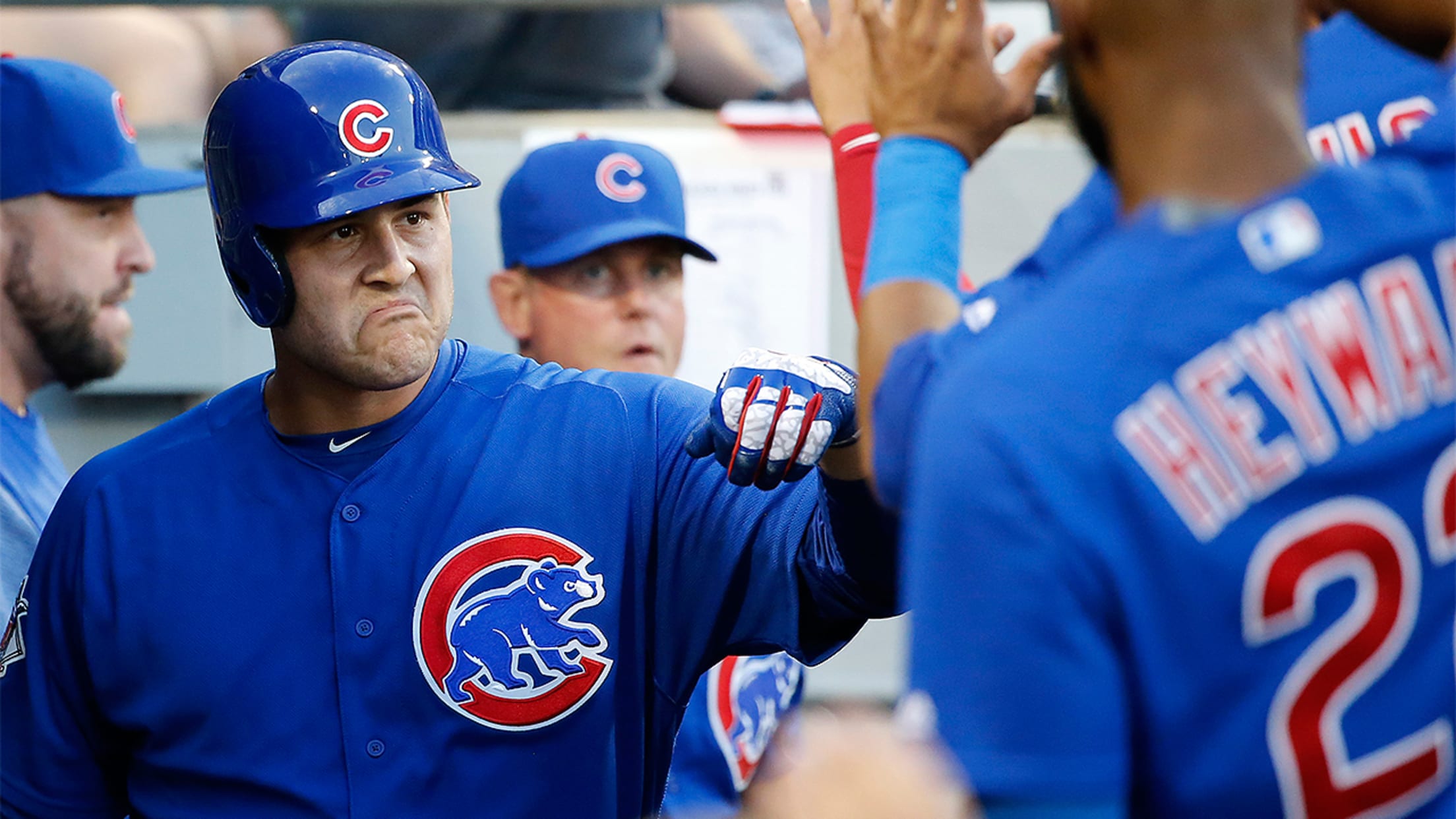 "It's a team thing. It's a long season, and you go through ups and downs, and there's times when you get to that boiling point," Anthony Rizzo said. (AP)
CHICAGO -- If you see the Cubs' players suddenly disappear from the dugout, don't worry. They're on a mini retreat. Anthony Rizzo apparently started it, but he didn't want to take credit."It's not just me, it's anyone who needs to let out some steam this late in the season," Rizzo
CHICAGO -- If you see the Cubs' players suddenly disappear from the dugout, don't worry. They're on a mini retreat. Anthony Rizzo apparently started it, but he didn't want to take credit.
"It's not just me, it's anyone who needs to let out some steam this late in the season," Rizzo said Friday. "It's a team thing. It's a long season, and you go through ups and downs, and there's times when you get to that boiling point and you want to kill anything in your way. It happens about 25 times a year. Now in September, we've come up with a team thing where we're all in it together."
Apparently, they did it during Thursday's game after Rizzo struck out in the eighth inning when there were two on and nobody out against the Brewers. The game, which the Cubs won in 10 innings, 5-3, was tied at 2 at that point.
"Rizzo struck out in a situation and he called everybody inside, and we try to make everything fun, even the strikeouts," Javier Baez said. "You just have to keep playing the game, all nine innings."
Baez didn't want to reveal any more details, other than to say they're enjoying it.
"When somebody's mad, everybody walks in and we do some fun thing that kind of gets us hyper," Baez said. "It's really fun."
The reason the Cubs' players go inside is to avoid having their escapades caught on camera.
"I've been through 20 helmets this year," Rizzo said. "You go through bats. You can only stay sane for so long. It's September, it's the team. It's worked. We're 3-for-3 on it. It's not me. It's whoever feels it's time, you'll see the team rushing off the bench and go on our little retreat.
"You can't be selfish. It's got to be the right timing. It helps, too. It's been fun the last couple weeks since we started doing it."
• Kyle Schwarber hit his 29th home run on Thursday. Considering the slow start to the season, to be that close to 30 is quite an accomplishment.
"He works hard," Rizzo said of Schwarber. "He doesn't put his head down, he just keeps working and stays in the moment. It's not easy to do. He's done a really good job at it."
Schwarber's season could've easily gone the other way, especially after he was sent to the Minor Leagues on June 21 when he was batting .171.
"He handled everything so properly," Maddon said. "I remember sitting there with him, telling him he's going back [when he was demoted]. He was fine. He knew he needed to, he knew he'd earned the right to go back. There's still a lot of work to do. ... It's a tough start he had to work through, but he's worked back from that."
• Benjamin Zobrist made his 63rd start at second base on Friday. Last season, he started 113 games there. Injuries have limited the 36-year-old infielder and Maddon has made a point of giving him plenty of rest.
"I'll do whatever I have to do for the team," Zobrist said. "That's what comes first. By rest, hopefully that's for the betterment of the team. I have to take care of myself the best I can, prepare myself the best I can and be focused when I'm out there. It's been tough to not allow physical things to hinder focus and things that I need to be prepared for out on the field. Joe's known that."
Zobrist didn't want to talk about what, if anything, has been bothering him lately. He did battle a wrist injury earlier in the year.
"We have guys who can do the job," Zobrist said. "We're not trying to push me to a place where I could get injured. I feel ready right now and I feel prepared. My body has to heal a little bit from various things that are going on and there's no time for that. It's time to play these meaningful games and do what I can to help the team win."