Park at Wrigley site of Cubs' party Tuesday
Event will include #FlytheW items, chance to win postseason tickets, games and more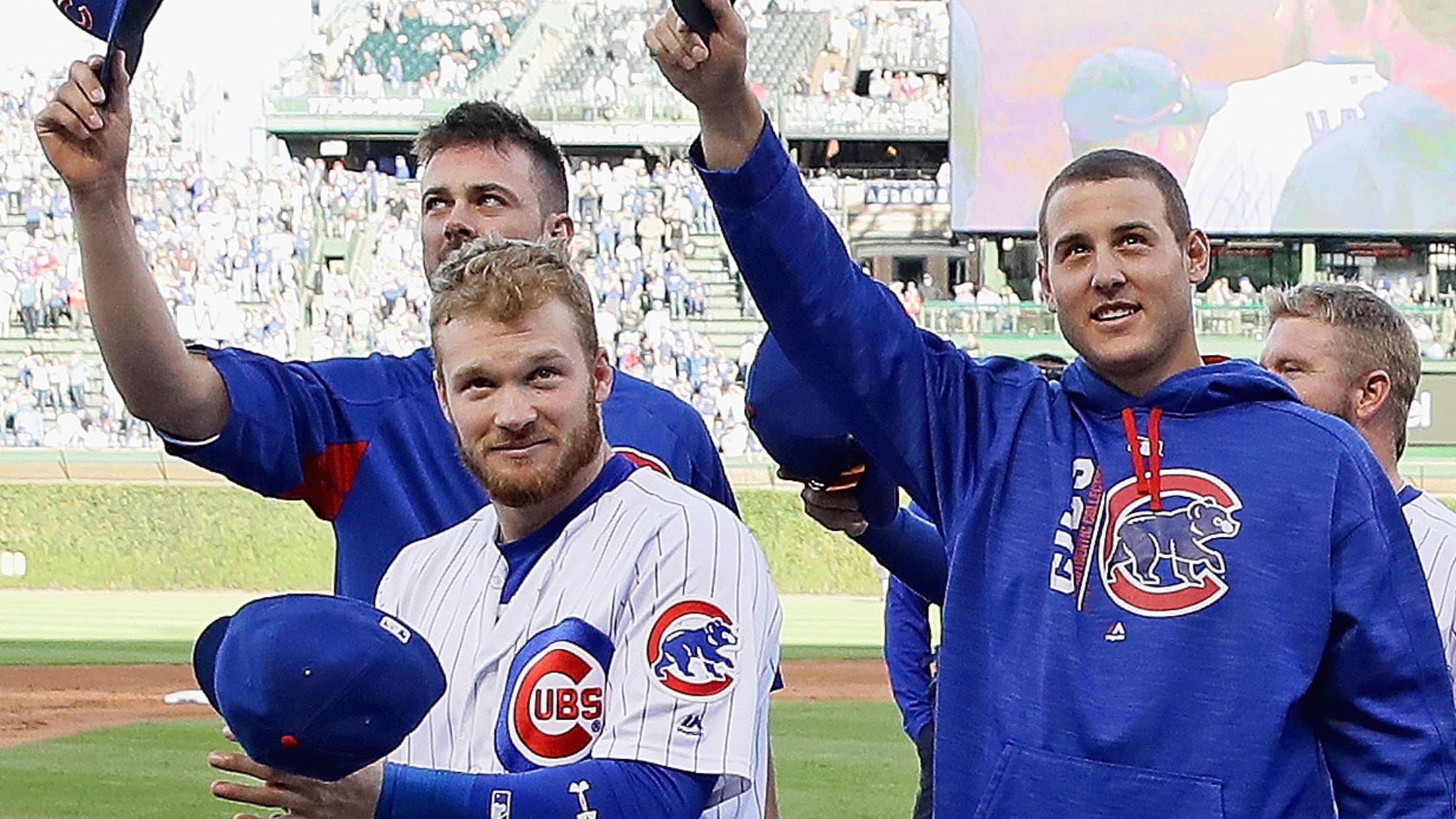 Cubs fans will have a chance to win tickets to a postseason game at Wrigley Field. (Getty Images) (Jonathan Daniel/Getty Images)
CHICAGO -- The Cubs will convert the Park at Wrigley to "'W'ville" on Tuesday to ring in the postseason, providing fans with free #FlyTheW items plus give them a chance to win 2017 postseason tickets.• NLDS Game 1: Friday, 6:30 p.m. CT/7:30 p.m. ET on TBSThe party will be held
CHICAGO -- The Cubs will convert the Park at Wrigley to "'W'ville" on Tuesday to ring in the postseason, providing fans with free #FlyTheW items plus give them a chance to win 2017 postseason tickets.
• NLDS Game 1: Friday, 6:30 p.m. CT/7:30 p.m. ET on TBS
The party will be held from 3-7 p.m. CT on Tuesday.
:: NLDS schedule and coverage ::
A giveaway tent will include free #FlyTheW cardboard posters, stickers, temporary tattoos, rally towels from American Airlines and "W" stencils provided by Benjamin Moore. CBS Radio Chicago will host a number of giveaway opportunities and games as well.
Fans also can take a swing for a chance at free 2017 Cubs postseason tickets in a fun and fast-paced whiffle ball challenge. With one swing of the bat, participating fans can take aim at a large "W" flag target in the lawn area. Those who hit the ball directly into the cut-out "W" will receive a pair of free tickets to a 2017 postseason game at Wrigley Field. Fans who hit the target with a fly ball but don't make it into the "W" will receive a complimentary "W" Flag or choose from a selection of other available prizes.
A number of family-friendly games and activities will be available as well. Guests can test their arm at an inflatable speed pitch station or take some swings at an inflatable whiffle ball station. A balloon artist, face painter and glitter temporary tattoo artist will be on hand to entertain children, while a caricature artist will provide "W"-themed drawings of fans.
Guests can play oversized games, bags with custom #FlyTheW boards, an RBI Baseball gaming station and even control miniature Cubs robots, courtesy of the Museum of Science and Industry's Robot Revolution Exhibit.
A pop-up "W Shop" next to the Cubs Store will have a number of "W"-themed items, flags and apparel for sale. Guests also can purchase food and non-alcoholic beverages from the food trucks and concession stands on-site.