Victorino stepping back in hopes of moving forward
Outfielder trying to prove he can still play at high level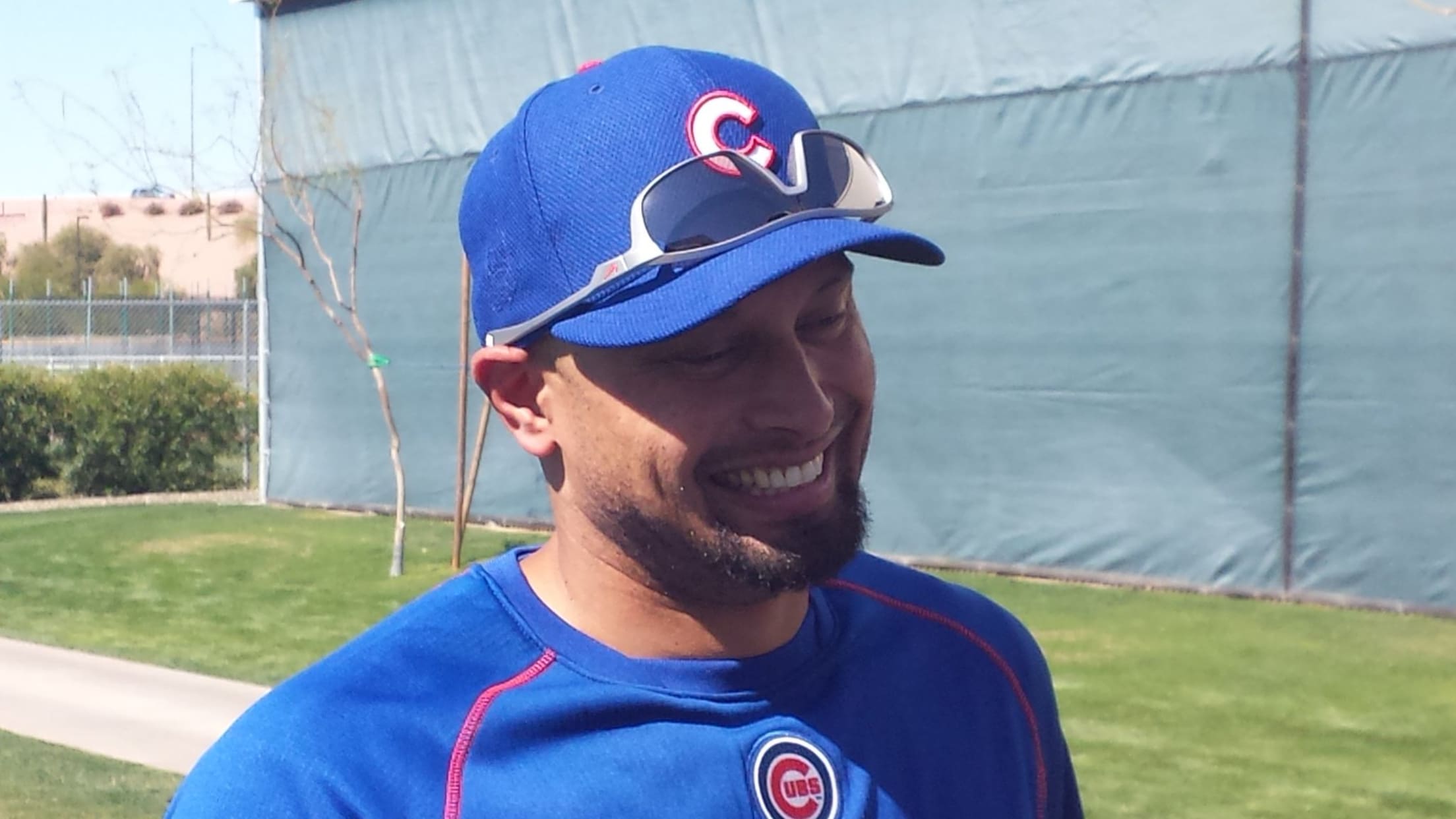 Shane Victorino joined Cubs camp after signing a Minor League deal. (MLB.com)
MESA, Ariz. -- Shane Victorino is going to start Spring Training all over again.Victorino, limited to four games this spring because of a leg injury, has decided to stay in extended camp to get healthy, and then the outfielder will consider the next step. An MRI showed what he called
MESA, Ariz. -- Shane Victorino is going to start Spring Training all over again.
Victorino, limited to four games this spring because of a leg injury, has decided to stay in extended camp to get healthy, and then the outfielder will consider the next step. An MRI showed what he called "a Grade 1 plus, low Grade 2 strain" in his left calf.
"Nobody's told me, 'Hey, you're no longer that player, you're no longer able [to play] from a performance standpoint,'" Victorino said Friday. "It's a health issue now."
Young Cubs meet young cubs
Victorino, 35, signed a Minor League contract with the Cubs on Feb. 26, and at the time, said he did not intend on playing in the Minor Leagues. He was limited to 71 games last season with the Red Sox and Angels because of injuries.
"I plan on what I'm calling recreating Spring Training," Victorino said. "I have to first, show performance, and second, health-wise, that I can play at a higher level. ... There is some performance that I have to do at a higher level. I'm willing to do whatever process, but we still have to work out the logistics."
Arrieta: Thumb won't be a problem
Which means he and Cubs president of baseball operations Theo Epstein are still discussing terms.
"There's no promise on their side, no promise on my side, but I'm grateful for the opportunity and I'm hoping it'll all work out and it'll be great to go and have fun and be part of something special," Victorino said. "If not, just show to myself I can play the game again."
Victorino was projected as an extra outfielder on the Cubs and his experience was a plus. He has a career .275 batting average, although he hit .230 last season.
"I don't want to be a distraction," Victorino said. "I've always been a player in my career who, when I decide to go somewhere, I've always been all in. ... There's still an itch [to play]."