Maddon praises Darvish's spring performance
Cubs right-hander allows 1 ER in final exhibition tuneup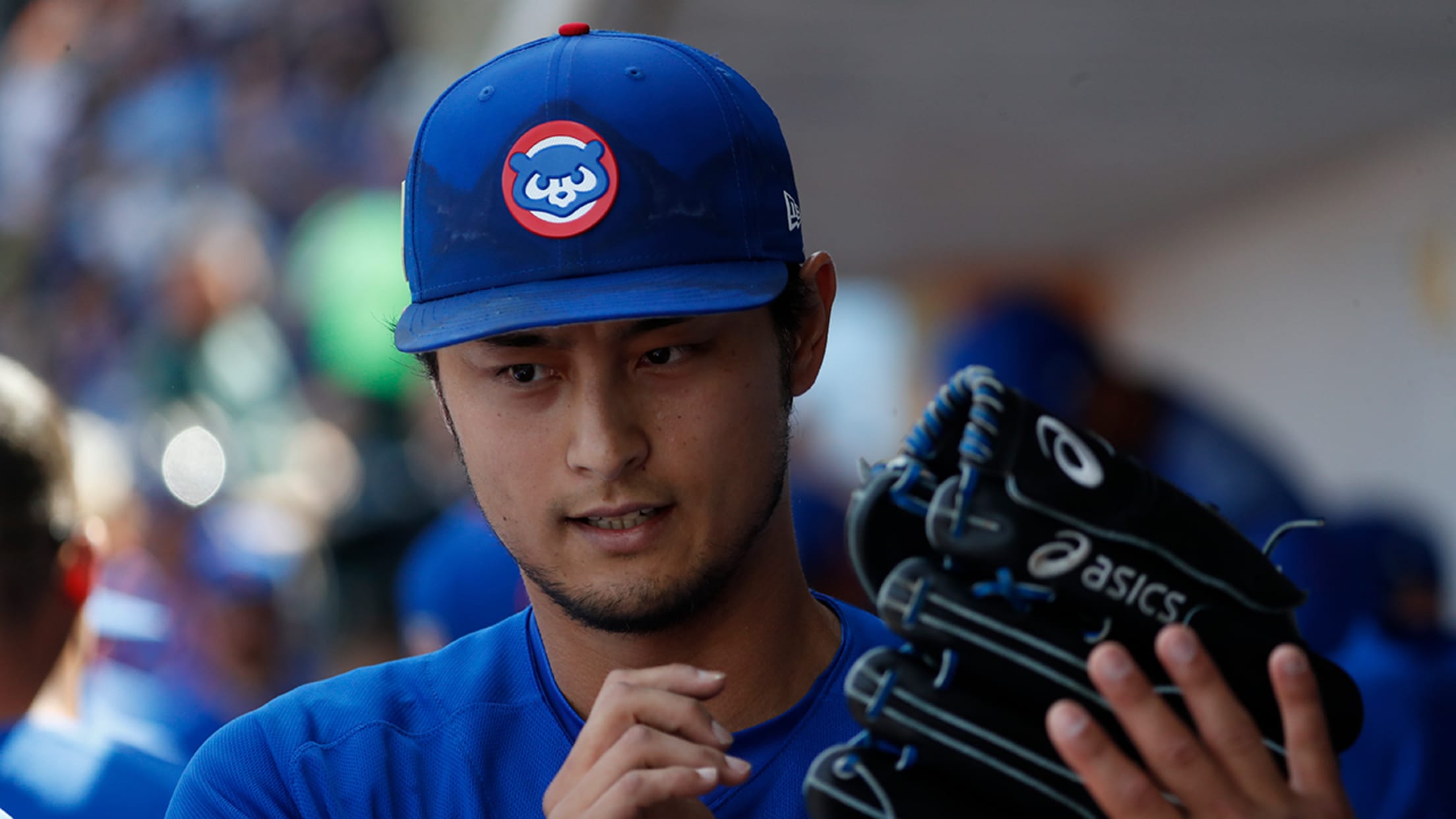 FORT MYERS, Fla. -- Yu Darvish, who is scheduled to start the third game of the season, is entering his sixth season in Major League Baseball and his first with the Cubs. Manager Joe Maddon is still getting to know the Japanese right-hander but said the process has been a
FORT MYERS, Fla. -- Yu Darvish, who is scheduled to start the third game of the season, is entering his sixth season in Major League Baseball and his first with the Cubs. Manager Joe Maddon is still getting to know the Japanese right-hander but said the process has been a "joy."
"He's been great; really good," Maddon said Monday before the Cubs lost to the Red Sox, 4-2. "I've not been worried in any way, shape or form about performance. That's not a concern. He's performed very well. I'm looking for him to be able to adapt and adjust to us, that he feels comfortable here, and he likes it here. I totally believe a guy of his abilities … if he likes the method and the exchange between his manager and his coaches, and his catchers, good things are going to follow. So I don't [worry], and he has pitched well.
"I've had some really good conversations. I love the fact that he speaks so well because my Japanese is horrible. He's made it a lot easier for me to communicate with him. It's really a joy. It's been a joy."
Darvish said, through a team interpreter, he has felt comfortable throughout the spring. While he has had ups and downs in past Spring Trainings, struggling to find consistency in his energy level, that has not been the case this time around.
"This team went beyond my expectations in every factor," Darvish said. "The environment's great and I can't believe that Spring Training is already over because I'm feeling super energized still, even though it's late in Spring Training."
Darvish allowed two runs (one earned) Monday in three innings against the Red Sox on four hits and a walk. He threw 62 pitches, 42 for strikes.
"I feel really healthy and my bullpen was great," he said. "But the wind factored in today. My breaking balls weren't breaking as much. So I was concentrating more on having the batters hit ground balls."
In his last start of 2017, Darvish, then with the Dodgers, allowed five runs (four earned) in 1 2/3 innings in Game 7 of the World Series against the Astros. Maddon is not worried about Darvish shaking off that appearance and moving on.
"He has so many good ones prior to that," Maddon said. "I think his background, I think we all, as human beings sometimes, I think really accountable ones have a tendency to beat ourselves up for the less-than-good performances. Whereas, it could have been 99 great performances and you're going to focus on the one that wasn't so good. That just tells me that you're a highly accountable human being or an athlete, and you're the guy I want on the team.
"So having said all that, I'd like to believe there's enough distance between, there's a different uniform. Furthermore, none of these guys are perfect, and I really understand the parts of them not being perfect. If anybody understands that, it's me."
Strop gets green light vs. Red Sox
Right-hander Pedro Strop has been delayed this spring, first by a tender left calf and then the flu. He is expected to pitch against the Red Sox on Tuesday. Strop made just two Cactus League appearances this spring, allowing no runs, hits, or walks with two strikeouts in two innings. Maddon wants to see him in a game one more time before the season starts.
"I think so. I think it'd be wise," Maddon said. "But he's looking really good. We just want to make sure."
Up next
The Cubs play their final game before the regular season, wrapping up their two-game exhibition series against the Red Sox at 12:05 p.m. CT Tuesday. Left-hander Jose Quintana is scheduled to start and is expected to go four innings and about 60 pitches. Right-hander Hector Velazquez is scheduled to start for the Red Sox. The game will be broadcast live for free on MLB.TV, and available as an exclusive audio webcast on cubs.com.
Maureen Mullen is a contributor to MLB.com.