Granderson out of lineup vs. D-backs lefty
Hernandez makes start in left field for Dodgers against Ray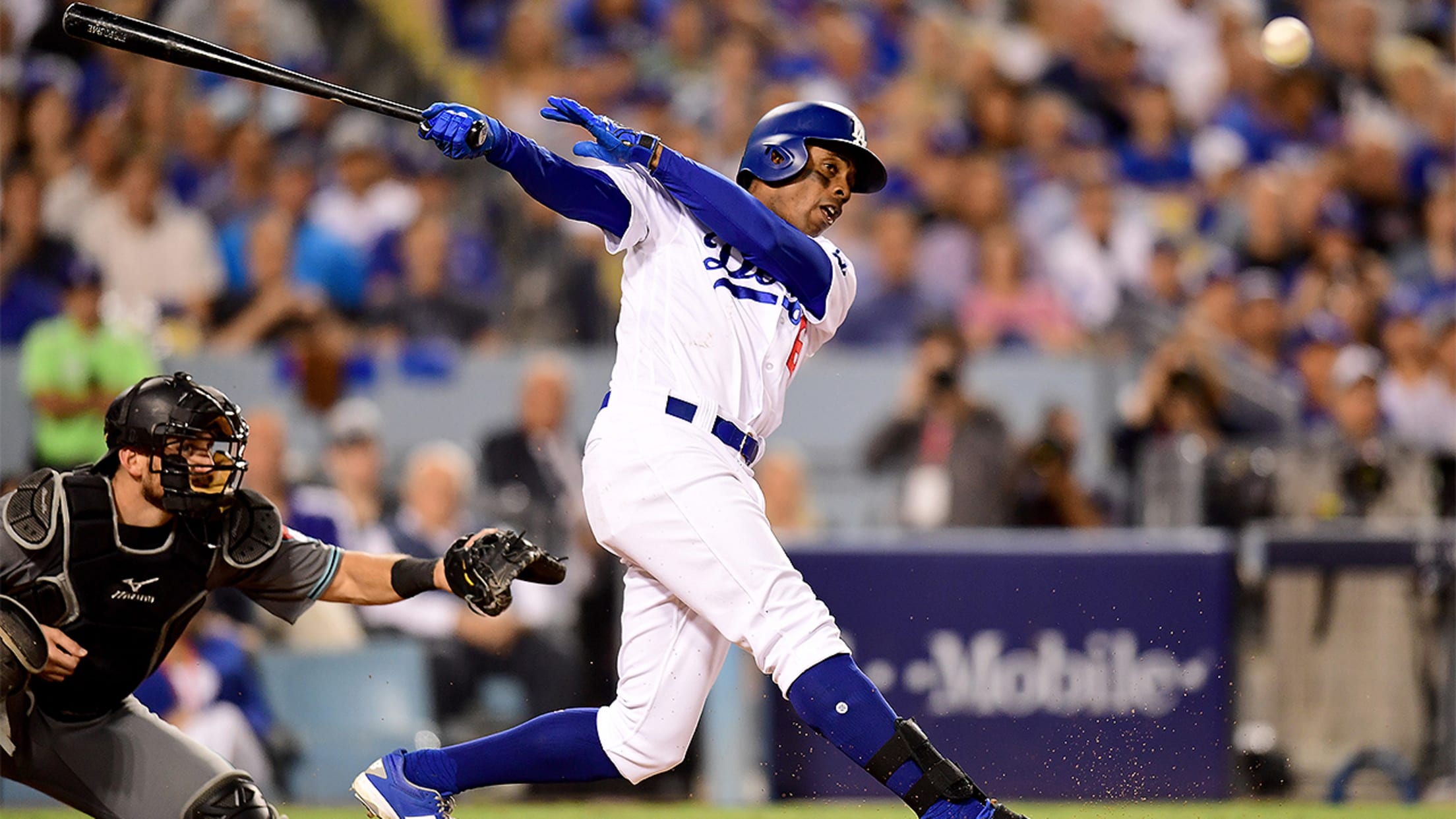 Curtis Granderson started in left field for Game 1 of the NLDS against the D-backs and went 0-for-4. (Getty)
LOS ANGELES -- Manager Dave Roberts, like he has done multiple times this season, said on Saturday the Dodgers aren't shying away from playing Curtis Granderson.• NLDS Game 2: LIVE on TBSGranderson, who started in left field for Game 1 of the National League Divison Series presented by T-Mobile, went
LOS ANGELES -- Manager Dave Roberts, like he has done multiple times this season, said on Saturday the Dodgers aren't shying away from playing Curtis Granderson.
• NLDS Game 2: LIVE on TBS
Granderson, who started in left field for Game 1 of the National League Divison Series presented by T-Mobile, went 0-for-4 and struck out twice. The Dodgers plan on platooning the left-field spot between Enrique Hernandez, Granderson and Andre Ethier, with Hernandez in and Granderson out of the lineup Saturday night against D-backs lefty Robbie Ray.
The Dodgers acquired Granderson, 36, from the Mets on Aug. 19, and he hit .161 with seven homers in 36 games with Los Angeles. Granderson is also one of two Dodgers to play in a World Series, and he has nine career postseason homers.
Roberts said he still plans on starting Granderson in left field vs. righties in the postseason.
"Granderson had a tough go of it last night," Roberts said. "But I still think with his past postseason experience, the guy hit [26] homers this year. So the slug, the OPS is pretty good. So I don't have any plans on giving up on him just quite yet."
Worth noting
With right-hander Zack Greinke starting for the D-backs in Game 3 on Monday, Roberts said Chase Utley will start at second base. The 38-year-old Utley made most of the starts at second with righties on the mound this year and has a .243/.320/.421 slash line vs. right-handers in 81 games started.