D-backs announce SOL La Terraza features
SOL La Terraza will be open every weekend home game and holiday this season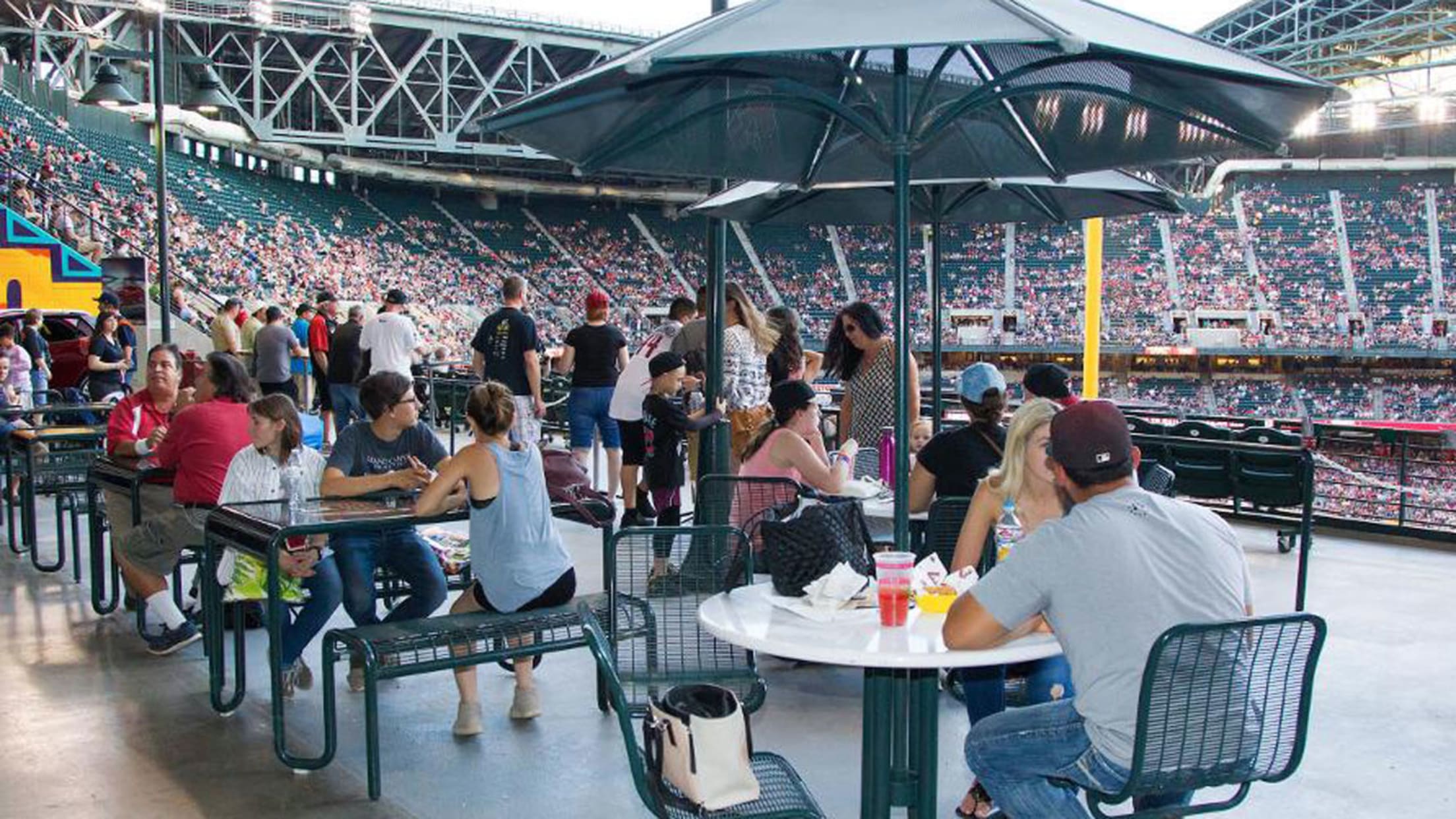 PHOENIX -- The Arizona Diamondbacks will once again open SOL La Terraza at all weekend D-backs home games and holidays in 2018. SOL La Terraza features a Latin vibe in the Upper Right Field Concourse at Chase Field that includes specialized décor, Latin music and authentic regional food.New to SOL
PHOENIX -- The Arizona Diamondbacks will once again open SOL La Terraza at all weekend D-backs home games and holidays in 2018. SOL La Terraza features a Latin vibe in the Upper Right Field Concourse at Chase Field that includes specialized décor, Latin music and authentic regional food.
New to SOL La Terraza in 2018 will be the addition of SOL La Terraza Restaurante Mexicano. The menu will include:
• Taco Plate -- includes three tacos with a choice of carne asada or al pastor
• Carne Asada Torta -- carne asada with lettuce, tomato and guacamole on a telera roll
• Sonoran Dog -- bacon-wrapped hot dog topped with pinto beans, onions, tomatoes, mustard, mayo and jalapeño sauce
• Caramelo -- flour tortilla with carne asada and asadero cheese
• Bean and Cheese Burrito -- refried pinto beans with asadero cheese
• Micheladas -- beer cocktail with lime juice, salt and tomato juice
SOL La Terraza will be open at every Friday-Sunday home game this season, and on select games, fans can also get their face painted and take a swing at piñatas. Returning to SOL La Terraza in 2018 will be, La Carreta de Lily with new additions to their menu such as the Mango Loco (mango in a cup with chili powder mixed with lime), D-backs mural created by local artist Lalo Cota, and promotions and giveaways from Chevy. The SOL Promotions Team will be present with gifts and prizes during every Saturday game. The D-backs Street Team will also have a prize wheel, giving out about 200 prizes each game, including D-backs tickets, gift cards, T-shirts, posters, water bottles and ear buds. D-backs corporate partners will also be present during select games with giveaways.
For more information, visit losdbacks.com/laterraza.