D-backs reportedly considering dismissing Hale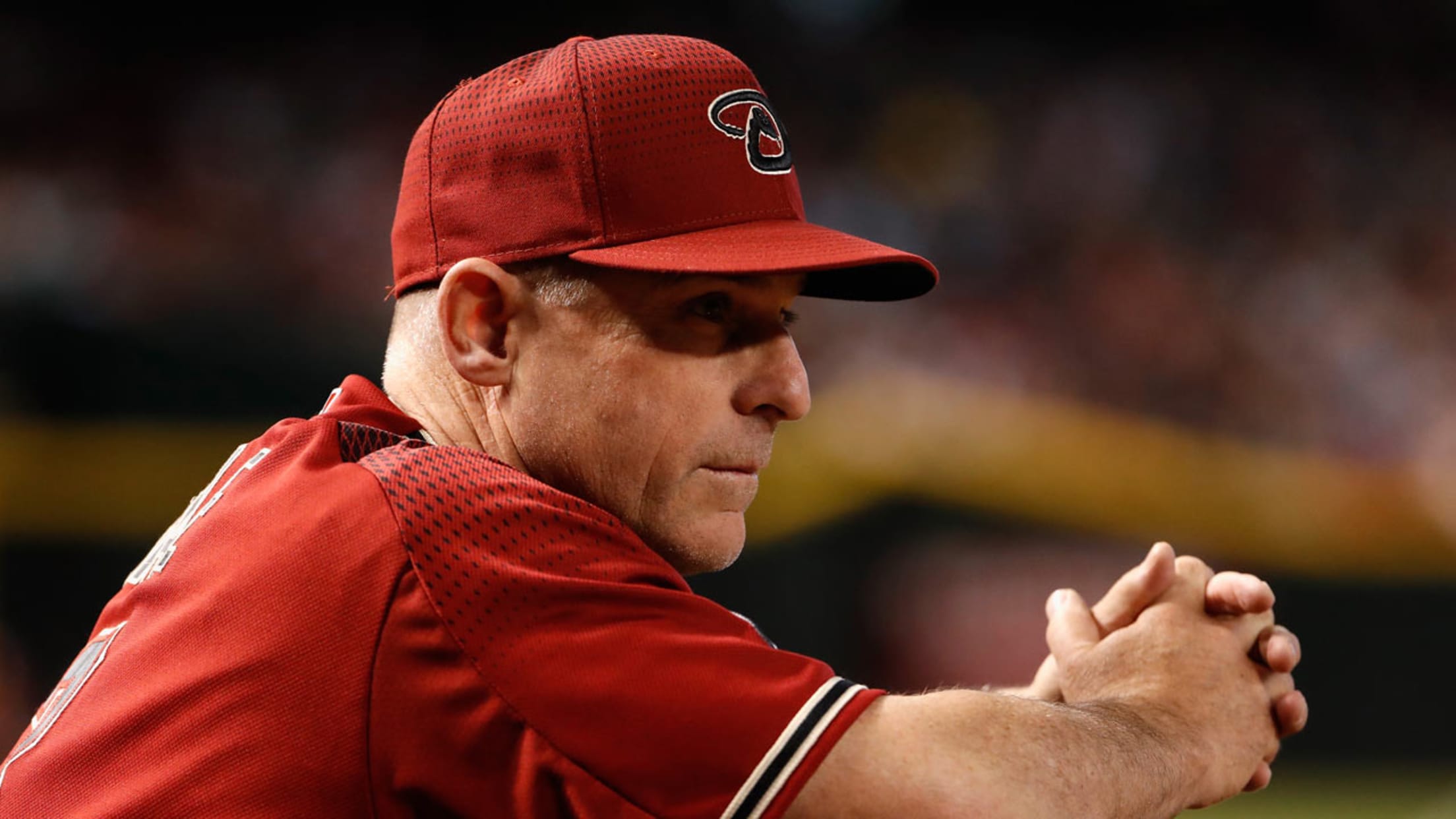 The D-backs are 40-55 in Chip Hale's second season. (Christian Petersen/Getty)
CINCINNATI -- The D-backs are considering dismissing manager Chip Hale and replacing him with Triple-A Reno manager Phil Nevin, according to FOX Sports on Friday.When asked by MLB.com about the report, D-backs general manager Dave Stewart said he does not comment on rumors. Hale also declined to comment, but he
CINCINNATI -- The D-backs are considering dismissing manager Chip Hale and replacing him with Triple-A Reno manager Phil Nevin, according to FOX Sports on Friday.
When asked by MLB.com about the report, D-backs general manager Dave Stewart said he does not comment on rumors. Hale also declined to comment, but he added that these kinds of rumors are "hard on the family."
"I'm not going to make any comments about any rumors," Hale said. "Rumors are rumors."
Although he opted not to comment, Hale acknowledged that he doesn't find the rumor surprising.
"I would just say you're never surprised in this game about anything," Hale said.
It would seem to be strange timing for Hale to be dismissed as the D-backs had an off-day Thursday and chief baseball officer Tony La Russa was believed to be at the National Baseball Hall of Fame this weekend for Sunday's induction ceremonies in Cooperstown.
The D-backs were expected to contend for a playoff spot this year, but due to injuries to key players and underperformance by others, they entered play Friday in last place in the National League West with a 40-55 record.
Hale was hired after the 2014 season to replace Kirk Gibson. In his first season as manager of the D-backs, Hale was widely praised by La Russa and Stewart for the work he did in guiding the team to a 79-83 record and a third-place finish in the NL West.
Nevin was a strong candidate for the job when Hale was hired, and he was also interviewed by the Padres for their managerial vacancy this past offseason.
Steve Gilbert has covered the D-backs for MLB.com since 2001. Follow him on Twitter @SteveGilbertMLB. Cody Pace, who is a reporter for MLB.com based in Cincinnati, contributed to this report.