D-backs practice, prep for Draft at a distance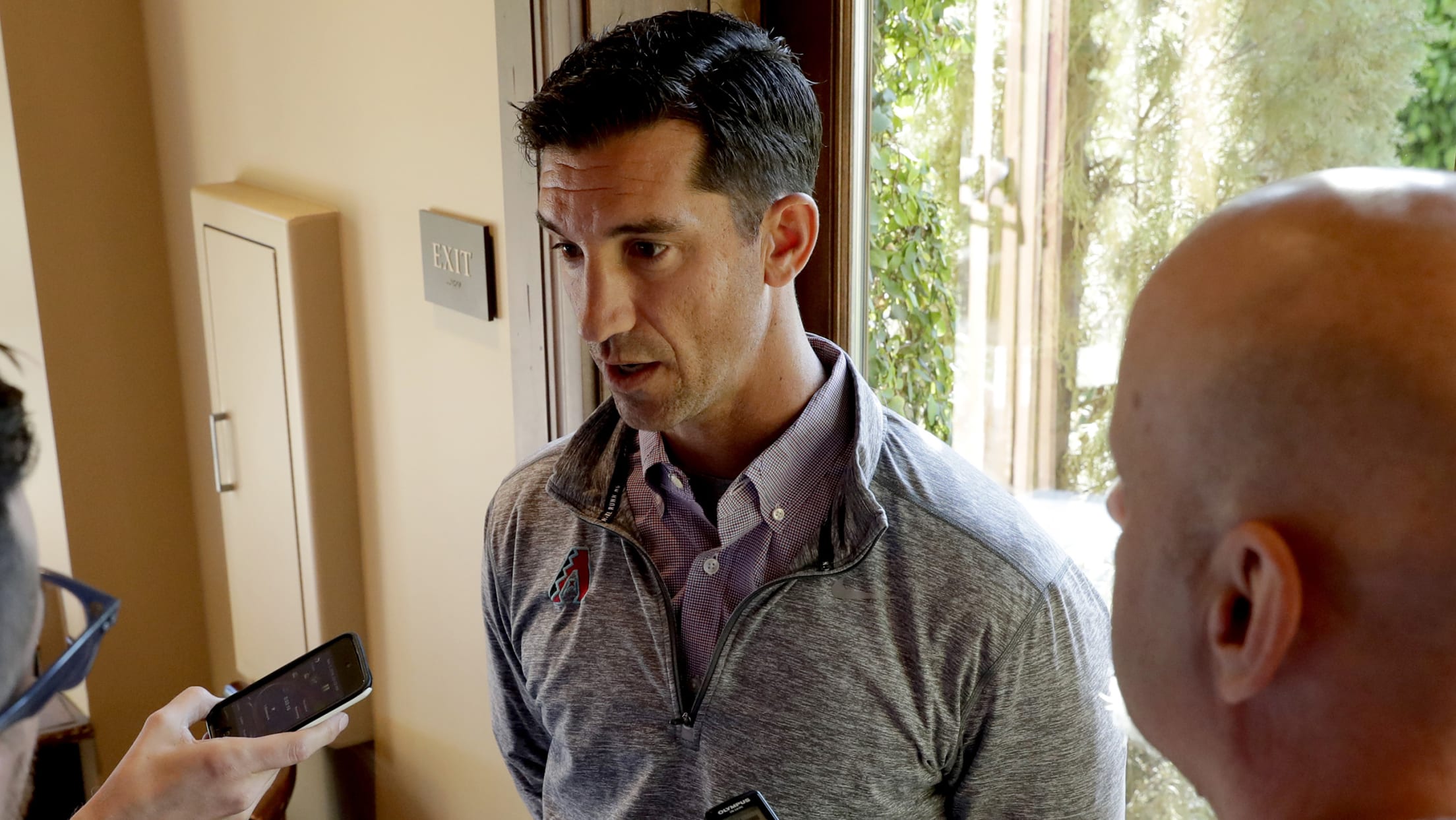 PHOENIX -- There is activity again at Chase Field and Salt River Fields as D-backs players have begun workouts while following the strict health and safety protocols from the Centers for Disease Control that have been put in place. D-backs manager Torey Lovullo said there are small groups of hitters
PHOENIX -- There is activity again at Chase Field and Salt River Fields as D-backs players have begun workouts while following the strict health and safety protocols from the Centers for Disease Control that have been put in place.
D-backs manager Torey Lovullo said there are small groups of hitters at Chase Field on Mondays, Wednesdays and Fridays. Pitchers, in small groups, go in on Tuesdays and Thursdays.
"When they're there, there are two players on the field at one time," Lovullo said of the hitting groups. "There is one coach throwing batting practice and one coach observing, and that's always going to be a hitting coach."
When it comes to the pitchers, Lovullo said there is a pitcher, catcher and pitching coach.
The protocols are being followed so closely that Lovullo himself has not gone to the facilities, because only a limited number of coaches can be there. So it's left to a hitting coach and a coach that throws batting practice on the hitters' days and a pitching coach on the pitchers' days.
While the work on the field has resumed, the front office is continuing its preparations for the 2020 MLB Draft, which is quickly approaching.
• Each team's best Draft of all time
Pre-Draft meetings are usually held in a large conference room filled with the organization's scouts and baseball operations staff. This year, though, the meetings are being conducted via video conferencing.
"Obviously, we miss seeing everybody [in person], but we've been able to have the same discussions," D-backs GM Mike Hazen said.
The D-backs' first-round pick comes in at No. 18 overall, and they also have a Competitive Balance Round A selection that is No. 33 overall. They do not have a second-round pick due to the signing of free-agent lefty Madison Bumgarner.
The cancellation of the college baseball season in March as well as that of high school baseball across the country has created a unique situation for all 30 teams this year. Rather than get more looks at players, teams have had to make do with the reports already filed.
"I think the lack of information is a little more challenging than anything else, but we've got to rely more on individual looks that we got from our scouts and some of the historical stuff that we've done in the past," Hazen said. "We feel like we're in a pretty good spot so far. Especially with the colleges, we probably covered most of the colleges -- by the time it got shut down -- at least a few times. But we would have seen these guys all through the season and into the conference tournaments and things like that. We're just not going to have that this year."
The D-backs are not just preparing for their selections in the Draft, but also for the players who could be available to be signed afterwards.
Without getting into specific numbers, Hazen said that managing general partner Ken Kendrick has given the baseball operations department plenty of resources.
"Ken is obviously a very big proponent of the Draft, and we all understand how important it is to us as an organization," Hazen said. "We'll see who's available, and we'll go from there."