D-backs have decisions concerning front office
General manager Stewart believes full body of work is worthy of new contract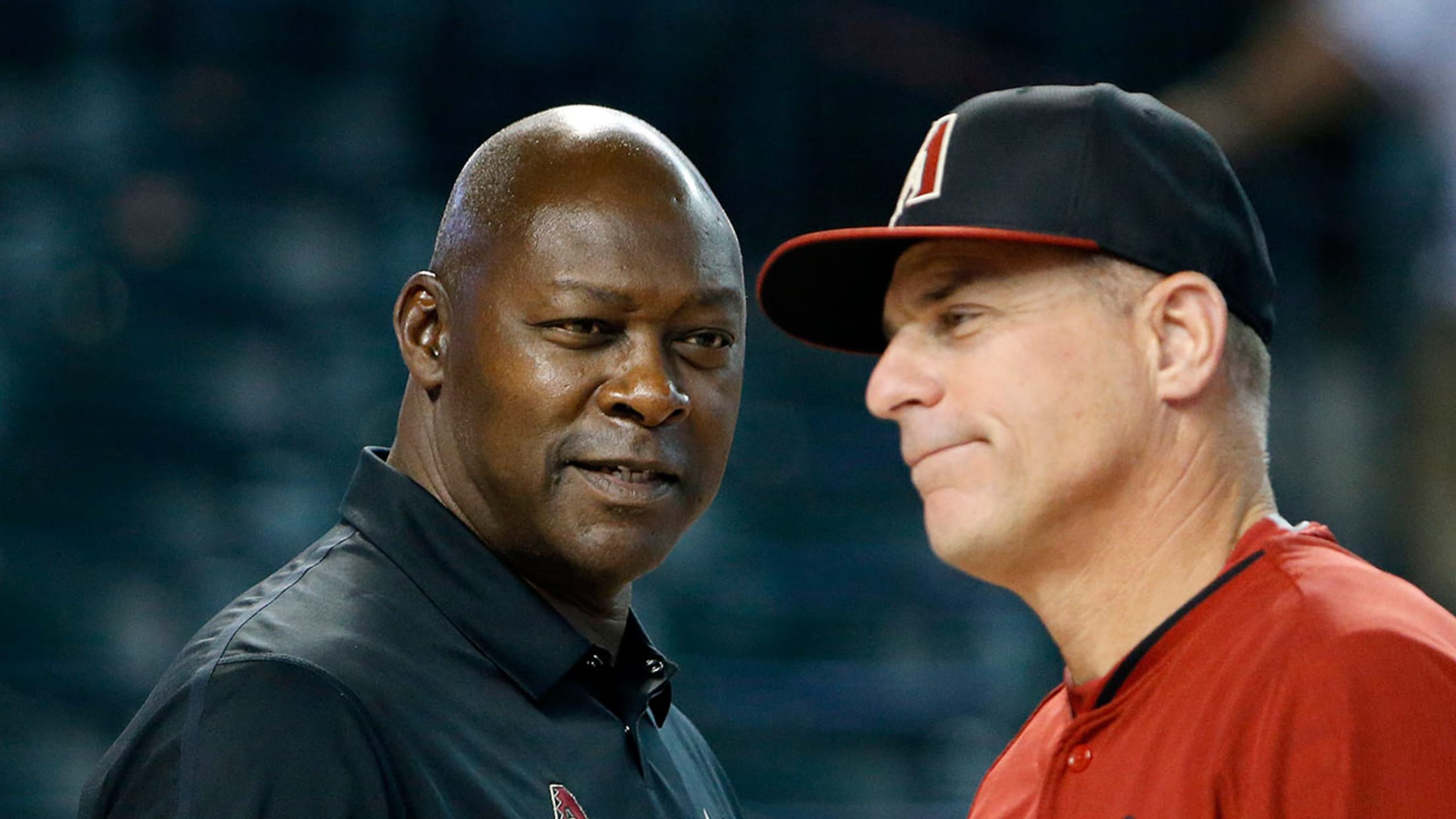 GM Dave Stewart's contract status was uncertain as Arizona's season concludes. (Ross D. Franklin/AP) (Ross D. Franklin/AP)
PHOENIX -- D-backs general manager Dave Stewart entered the final day of the 2016 regular season uncertain of his status with the organization for '17.Stewart, who was hired at the end of the 2014 season, saw his contract expire on Aug. 31, and Arizona said at that time it wanted
PHOENIX -- D-backs general manager Dave Stewart entered the final day of the 2016 regular season uncertain of his status with the organization for '17.
Stewart, who was hired at the end of the 2014 season, saw his contract expire on Aug. 31, and Arizona said at that time it wanted to wait until the end of the season before deciding whether to bring back Stewart and chief baseball officer Tony La Russa.
Prior to Sunday afternoon's season finale against the Padres, Stewart said he was more concerned with seeing his team get a win and avoid finishing the season in last place in the National League West.
"That's my first concern, and the other stuff, man, I'm going to leave that to whatever they want to do," Stewart said. "I've taken the position a long time ago, in life really, that this is not something that I'm in control of, so I'm not going to worry about it."
The D-backs improved from 64 wins in 2014 to 79 in '15, and after an offseason that included the signing of prized free-agent pitcher Zack Greinke to a six-year, $206.5 million deal, expectations were high heading into '16.
Stewart said there is no question Arizona badly underperformed this year, but he hopes that the organization takes into account his whole body of work rather than just the record from 2016.
"I think I've said it, it could go either way depending on how you look at it," Stewart said. "The last two years from when I've come in here, I think my overall body of work has been good here -- trades, putting our Minor League system in an upward direction. I think that I've done well.
"Unlike Tony, I don't think that two years is time enough to see what the finished product is. I don't think that. But if you just look at the overall body for two years, there shouldn't be any reason why I'm not coming back."