D-backs, LMP join forces for crossover home run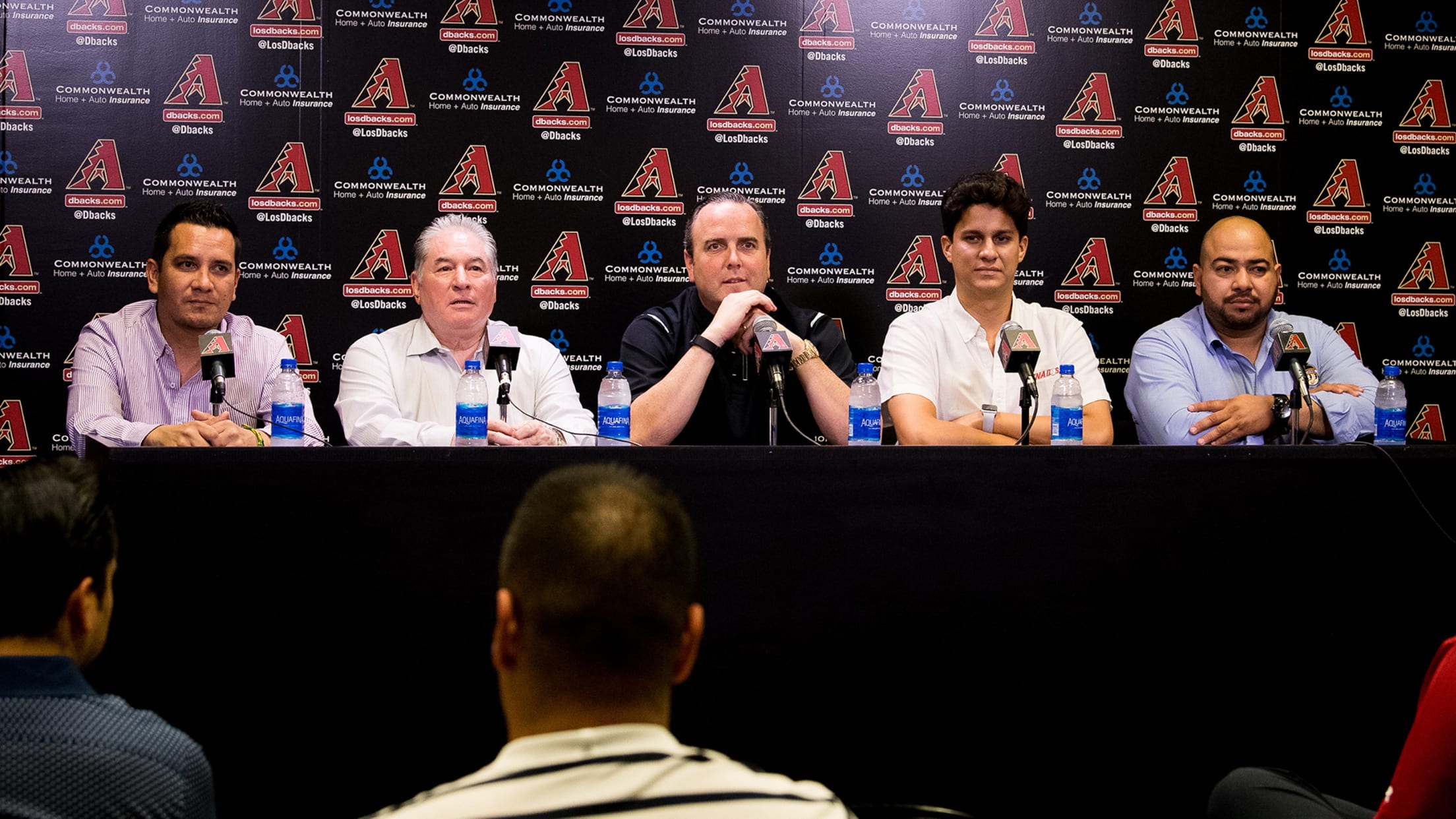 The Diamondbacks and the Liga Mexicana del Pacifico (Mexican Pacific League) joined forces Friday to announce their alliance for the third consecutive year for an event that will take place on Hispanic Heritage Day at Chase Field before, during and after the game against the Braves on Sept. 8. D-backs
The Diamondbacks and the Liga Mexicana del Pacifico (Mexican Pacific League) joined forces Friday to announce their alliance for the third consecutive year for an event that will take place on Hispanic Heritage Day at Chase Field before, during and after the game against the Braves on Sept. 8. D-backs president and CEO Derrick Hall was joined at a press conference that was broadcast on Facebook and Twitter by LMP executives from four different teams, and he emphasized the importance of merging two different markets during this crossover opportunity.
"I think it's natural for us, since we have always had a large Hispanic fan base here [in Arizona]," said Hall. "With our closeness and proximity to Mexico, we should always have a great bond with them."
Venados de Mazatlan president Lucio Toledo agreed with Hall and is eager to come to Arizona and honor Hispanic heritage along with the other seven LMP squads and its mascots in September.
"The D-backs have been exceptional hosts," said Toledo. "We feel right at home as part of the family. There is a strong American presence of 15,000 retirees that live in Mazatlán year-round, and that number grows to 25,000 during the winter. The crossover effect is already very strong, and the idea is to reinforce it even more."
The Venados and the D-backs share memories that go back to 1990, when current D-backs manager Torey Lovullo played for Venados.
"People remember Torey fondly and have nothing but great things to say about him," said Toledo. "He is one of the greatest to have come through Mazatlan."
The Hermosillo Naranjeros team was glad to be a part of this occurrence again, and Naranjeros president Jose Aguirre confirmed his league's commitment to this initiative.
"The LMP will always be there alongside the D-backs promoting baseball in both countries," said Aguirre, whose Naranjeros have a longstanding partnership with the D-backs based on player exchange and fan experiences since 2016.
Said Aguirre: "I still remember during our first game at Hector Espino Stadium when we had a sign in center field that said 'Diamondbacks, Sonora's team,' and we will be there for them both on and off the diamond."
Meanwhile, Hall also encouraged fans to expand their view of baseball across the border.
"We should be sending our fans over there to watch a great baseball product, and have fans come watch us as well. As long as we can continue to cross-promote one another, we will both grow and benefit from it."
The countdown to Hispanic Heritage Day has officially begun, and the fiesta in Arizona awaits baseball fans from every nationality embracing beisbol everywhere.
Martin Bater is a contributor to MLB.com.