Miller 'comfortable and confident' after spring opener
After 2 solid frames, righty says he's ahead of where he was last year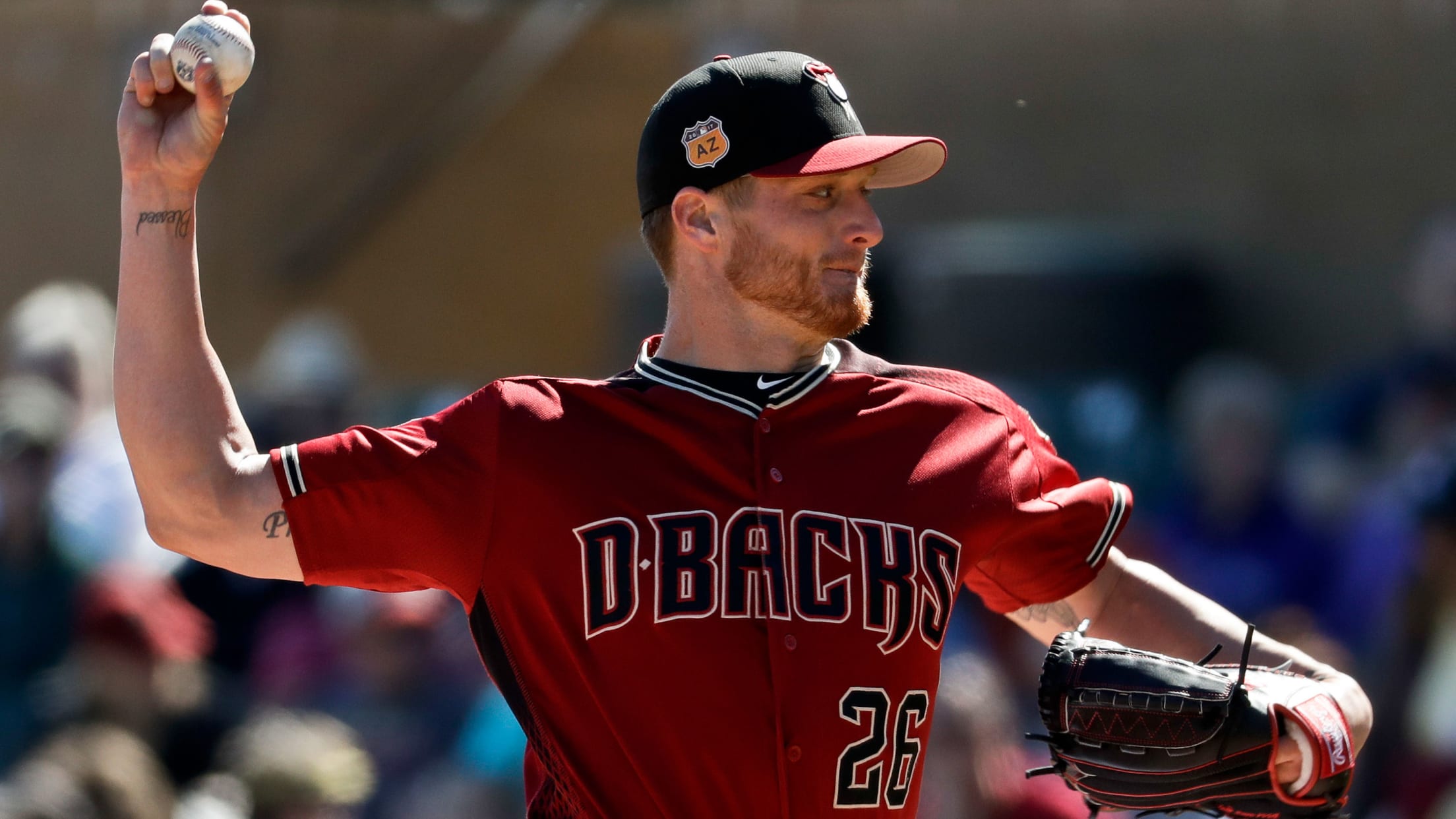 Shelby Miller struck out three in two innings in the D-backs' Cactus League opener. (AP)
SCOTTSDALE, Ariz. -- It is only Spring Training. Shelby Miller knows this, but the D-backs right-hander also remembers not only how poorly his 2016 regular season went, but also that he didn't feel comfortable even in the spring.So, after retiring the Rockies 1-2-3 in the first inning and nearly pitching
SCOTTSDALE, Ariz. -- It is only Spring Training. Shelby Miller knows this, but the D-backs right-hander also remembers not only how poorly his 2016 regular season went, but also that he didn't feel comfortable even in the spring.
So, after retiring the Rockies 1-2-3 in the first inning and nearly pitching out of a jam in the second in Saturday's 8-4 Cactus League loss, forgive him if he allows himself to feel good about things.
"At this time last year, I was battling my mechanics pretty hard," Miller said. "I wasn't as aggressive as I wanted to be with my pitches. Today I felt like I threw a lot of strikes. I got ahead early in a lot of counts, which set us up for some strikeouts and some softer balls put in play. Right now, mechanically and pitch-wise, I'm real comfortable and confident with what I've got going."
• Spring Training:Info | Tickets | Schedule | Gear
Miller struck out the first batter he faced and three total in his two innings of work. Last spring it took him until his third outing to get his first one.
D-backs manager Torey Lovullo said he thought Miller's stuff was "crisp" and that he repeated his delivery well.
"I feel like I'm further along than I was at this point last year, which is nice, but there are still things I need to work on," Miller said.
• Archie Bradley, who is battling for a spot in the rotation, allowed five runs in 1 1/3 innings.
"It's the first outing of the spring; you don't want to put too much into it, either way," Bradley said. "Giving up runs, giving up hits, is not something you like doing. At the same time, it's February. We have a long way to go."
While saying that Bradley needed to execute his pitches better, Lovullo said not to read too much into one outing and that it was just "part of his process."
• Nick Ahmed and Ketel Marte, who are part of the competition for the starting job at shortstop, were among the three players who wound up with three at-bats.
Ahmed played seven innings at short, and Marte got his three at-bats as designated hitter.
When players are competing for jobs, Lovullo said he likes to give them extended looks, so that they can get into the flow of the game.