Marlins tender contracts to Straily, 4 others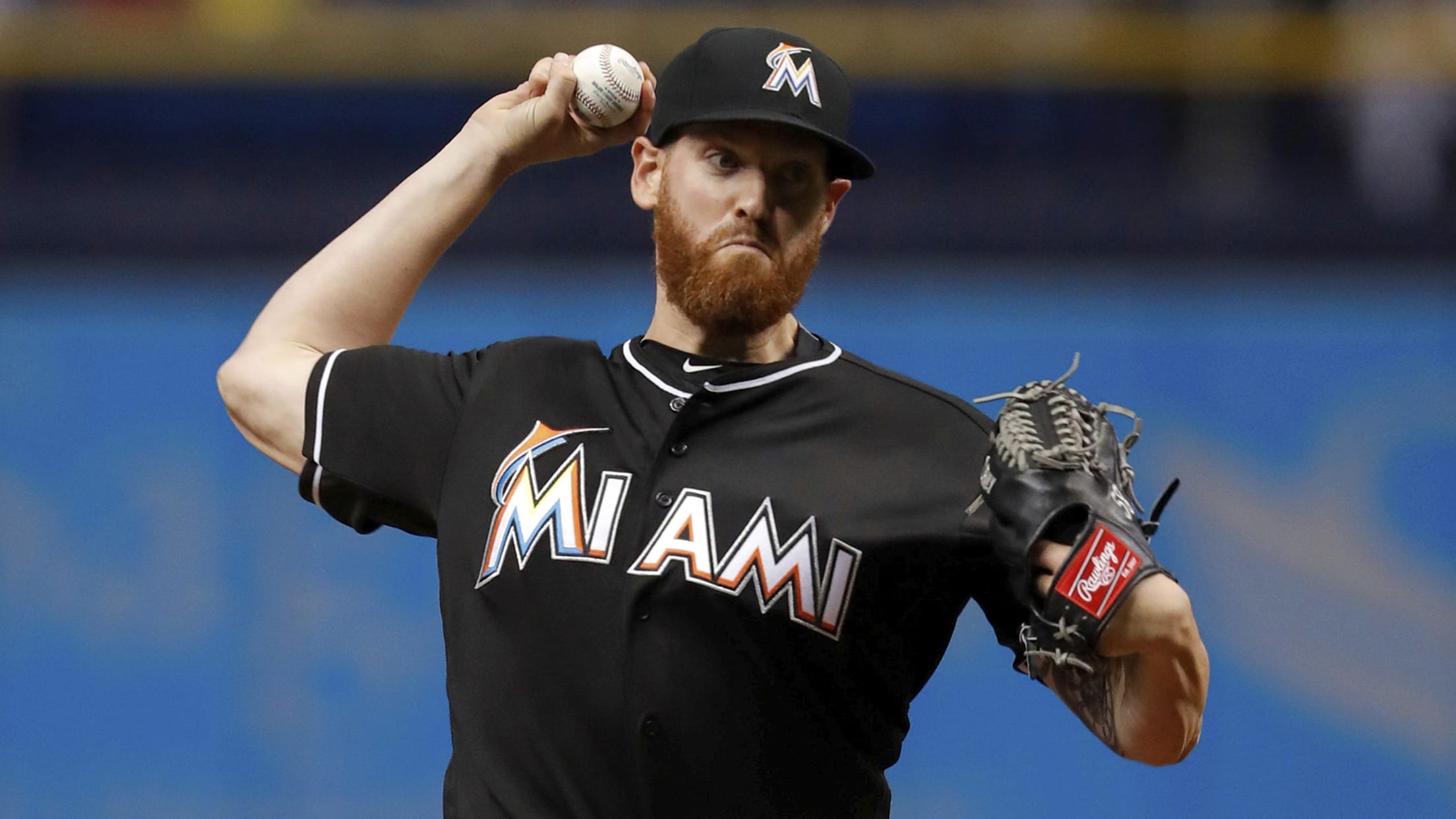 Miami Marlins starting pitcher Dan Straily throws during the first inning of the team's baseball game against the Miami Marlins on Friday, July 20, 2018, in St. Petersburg, Fla. (AP Photo/Mike Carlson) (Mike Carlson/AP)
MIAMI -- There were no non-tender surprises for the Marlins on Friday.As expected, the Marlins tendered contracts to all five of their arbitration players -- Dan Straily, J.T. Realmuto, Jose Urena, Miguel Rojas and Adam Conley.All clubs faced an 8 p.m. ET deadline on Friday to decide on whether to offer
MIAMI -- There were no non-tender surprises for the Marlins on Friday.
As expected, the Marlins tendered contracts to all five of their arbitration players -- Dan Straily, J.T. Realmuto, Jose Urena, Miguel Rojas and Adam Conley.
All clubs faced an 8 p.m. ET deadline on Friday to decide on whether to offer a 2019 contract to their arbitration-eligible players.
Tendering a player simply means the club is committed to extending a contract to a player for an amount to be negotiated. If the sides are at an impasse, a panel of three arbitrators may set the salary at a hearing. In such cases, the player and club each file a salary figure, and the arbitration panel selects which one.
• Hot Stove Tracker
Typically, players' arbitration years are between three and six years of Major League service time.
For Miami, Friday's decisions became a formality after the club recently designated Derek Dietrich, who was also arbitration-eligible, for assignment. He opted for free agency.
One possible non-tender candidate was Straily, who turns 30 on Saturday. The veteran right-hander enters his second season of arbitration, with two more years of club control left. He lost his arbitration case this past winter. Straily was awarded $3.375 instead of his $3.55 million request. He missed time in 2018 due to injury, logging 23 starts.
But the Marlins plan on Straily returning. He opened this season on the disabled list with right forearm inflammation, and in September, he was shut down after sustaining a left oblique strain. Straily went 5-6 with a 4.12 ERA.
There has been a great deal of focus on Realmuto this offseason, as speculation continues that he might be traded. However, Miami is holding firm that it is seeking a top prospect and more to consider moving arguably the best catcher in the Majors.
Realmuto has two more years left in arbitration before he would qualify for free agency in 2021.
Urena enters arbitration for the first time, and he is the front-runner to be the Marlins' Opening Day starter for the second straight year. After a slow start in 2018, the 27-year-old right-hander rebounded to go 9-12 with a 3.98 ERA and career highs in starts (31) and innings (174).
Rojas is arbitration-eligible for the second time, and he is valuable to the team in many ways. Along with splitting time at shortstop with JT Riddle, Rojas plays plus defense at third base and has been a late-inning defensive replacement at first base.
Rojas, who turns 30 in February, appeared in 153 games, batting .252 with career bests in home runs (11) and RBIs (53).
Conley is arbitration-eligible for the first time after transitioning from the rotation to the bullpen in 2018. He threw 50 2/3 innings -- all in relief -- and posted an 8.9 strikeouts-per-nine-innings rate. Conley, who added three saves, is a closer option in '19.