Murphy rooting for Kentucky in Big Dance
Nats second baseman believes Wildcats can win NCAA men's hoops title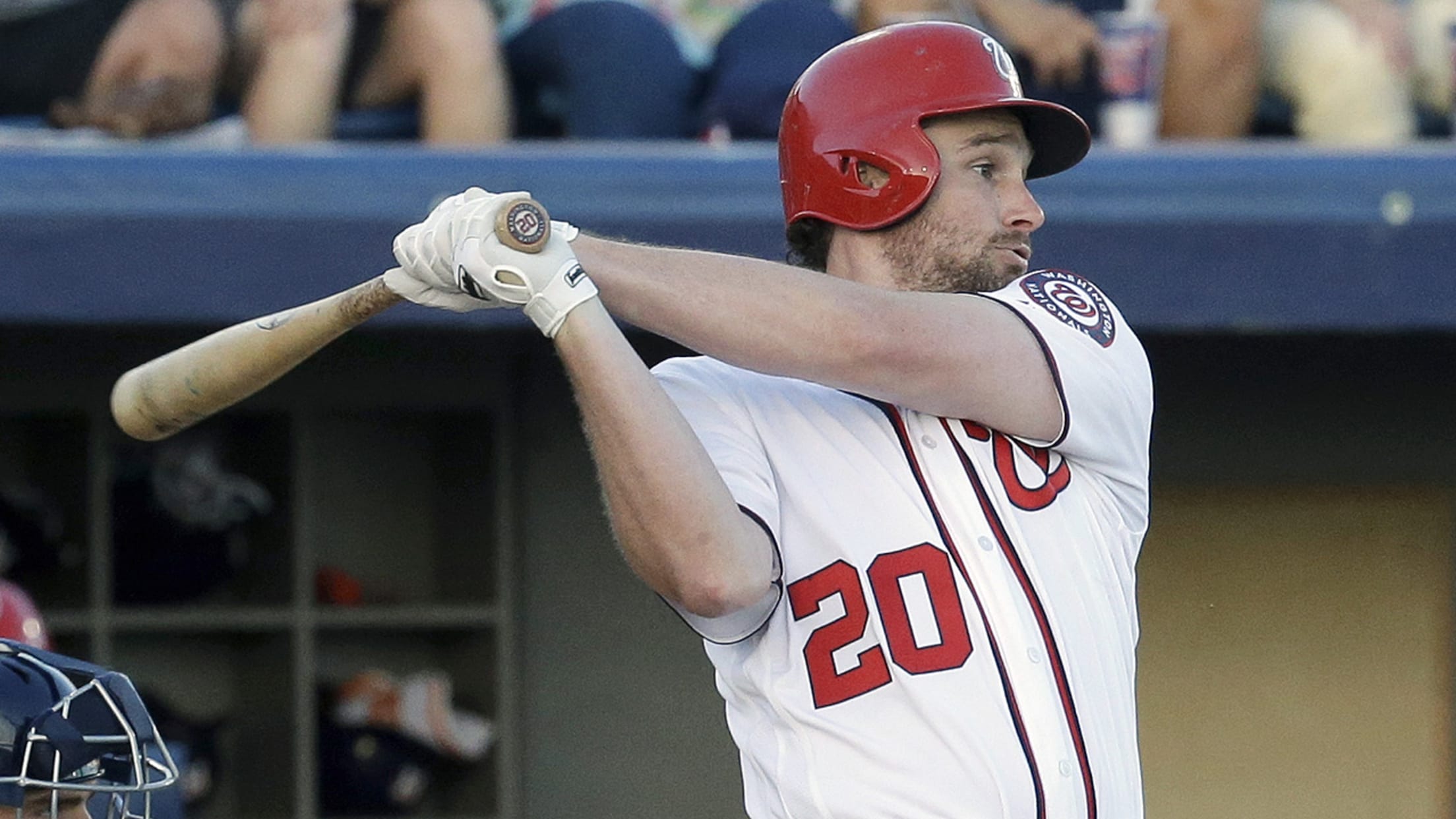 Daniel Murphy, who pulls for Kentucky because his father is a big fan, loves the unpredictability of the NCAA Tournament. (AP) (John Raoux/AP)
VIERA, Fla. -- Nationals second baseman Daniel Murphy will be watching the NCAA Tournament closely this month. He is rooting for the Kentucky Wildcats because his father is a big fan. Murphy believes Kentucky can go all the way because of its talented backcourt which includes Tyler Ulis and Jamal
VIERA, Fla. -- Nationals second baseman Daniel Murphy will be watching the NCAA Tournament closely this month. He is rooting for the Kentucky Wildcats because his father is a big fan. Murphy believes Kentucky can go all the way because of its talented backcourt which includes Tyler Ulis and Jamal Murray.
"They are playing good basketball right now," Murphy said about the Wildcats before Sunday's 4-4 tie against the Cardinals. "From what I've seen, Coach John Calipari has embraced that system that has been implemented -- the one and done. … I know they are a little under the radar this year by being a three or four seed. I watched them play Georgia [on Saturday]. They took one on the chin, but came back and won that ballgame."
• Spring:Tickets | Ballpark | 40-man roster | NRIs
Murphy said he loves the unpredictability that comes with the NCAA Tournament.
"The first weekend of the tournament, you see a lot of upsets. The first weekend is wild and crazy. Each year, you forget how it was the year before because things happen you don't expect."