Wright poised for Major League debut
Right-hander will take Adleman's place in rotation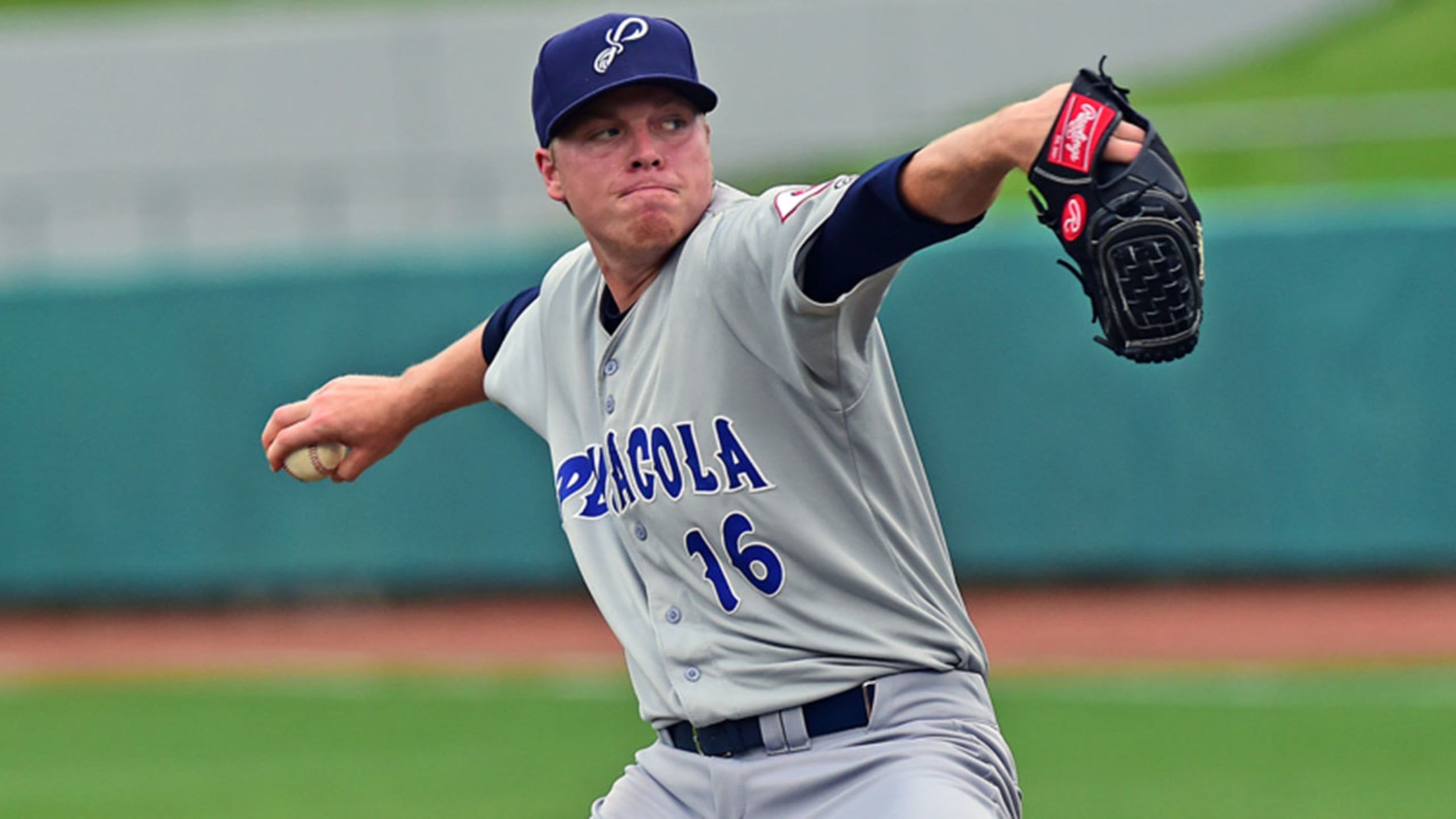 Daniel Wright will make his Major League debut after two starts with Triple-A Louisville that saw him allow 2 ER in 14 innings. (MiLB.com)
CINCINNATI -- Reds' manager Bryan Price announced before Sunday's game that 25-year-old right hander Daniel Wright will make his Major League debut Tuesday in place of Tim Adleman, who suffered a strain to his left oblique in his last outing."Yeah, I'd say it's a pretty good chance he'll be on
CINCINNATI -- Reds' manager Bryan Price announced before Sunday's game that 25-year-old right hander Daniel Wright will make his Major League debut Tuesday in place of Tim Adleman, who suffered a strain to his left oblique in his last outing.
"Yeah, I'd say it's a pretty good chance he'll be on the mound on Tuesday," Price said.
Wright has a 0.79 ERA with 32 strikeouts through 34 innings this season split between Triple-A Louisville and Double-A Pensacola. He is coming off a complete game shutout at Triple-A Louisville in which he allowed three hits, struck out eight, and didn't issue any walks.
Although most of his 10 appearances have come out of the bullpen, Wright has thrown 25 innings across his four starts with a 0.72 ERA with 22 strikeouts and no walks.
"I started out in the bullpen in Double-A and got a couple of spot starts for Nick Travieso when he went down with a groin injury," Wright said. "I did well in those starts and an opportunity opened up where I could start a couple of games in Louisville. I was kind of getting settled in Louisville, found a place to live and everything and I was expecting to be there a while. Then this opportunity opened up. Luckily, I'm getting a chance."
Wright will be the 10th different pitcher to start a game for Cincinnati this season.
"This system has had a lot of turnover this year," Wright said. "A lot of guys have gotten opportunities. They told us in Minor League camp at Spring Training that there would be a lot of opportunity this year. I just tried to go out and every time on the mound, throw well."
Cody Pace is a reporter for MLB.com based in Cincinnati.