Freese wanted to return to Angels in 2016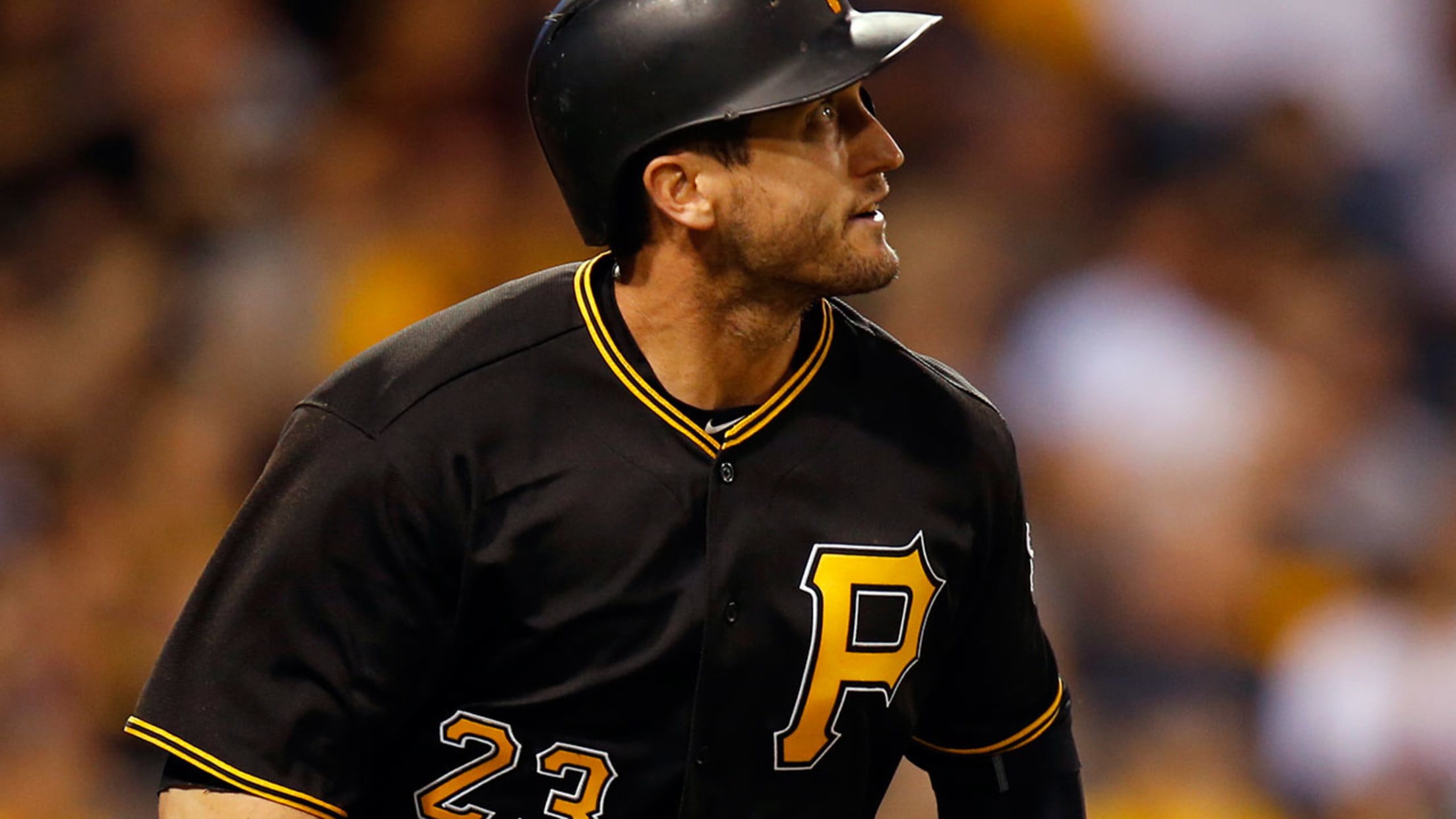 "From Day 1, I wanted to come back here. I love those guys," David Freese said. (Getty)
PITTSBURGH -- Pirates corner infielder David Freese was at the movies on Dec. 10, midway through a screening of "Creed," when he received a text message from a friend telling him the Angels had acquired Yunel Escobar to be their new third baseman.Until then, Freese maintained hope that he would
PITTSBURGH -- Pirates corner infielder David Freese was at the movies on Dec. 10, midway through a screening of "Creed," when he received a text message from a friend telling him the Angels had acquired Yunel Escobar to be their new third baseman.
Until then, Freese maintained hope that he would return to Southern California. His agent, Nez Balelo, and the Angels' new general manager, Billy Eppler, never got down to terms, but they maintained contact throughout the offseason.
Then Escobar became available at the Winter Meetings, and suddenly Freese was sent to look elsewhere.
"I wanted to be an Angel," Freese said Sunday, prior to the series finale between the Angels and Pirates at PNC Park. "I can't hide that. From Day 1, I wanted to come back here. I love those guys. We kind of had unfinished business. It just didn't happen."
Freese didn't join a team until March 11, basically the midway point of Spring Training.
He looked around and could not find a fit. The White Sox were looking for a third baseman, but preferred to trade for one and wound up acquiring two-time All-Star Todd Frazier. The Indians had a hole, but were locked in on Juan Uribe from the start, ultimately signing him for a base salary of $4 million.
Freese surprisingly felt "at peace" with it all.
"If there were seven or eight teams that didn't have a third baseman and I wasn't getting phone calls, I'd pull my hair out," Freese said. "But it was more calming to know that teams were set. And I get it. I'm 33, injury history -- teams are going to maybe go with their younger guys."
The Angels' decision was a good one. Escobar entered Sunday batting .314/.366/.426 from the leadoff spot and possesses a team-friendly contract, earning $7 million this year with a $7 million club option for next year. The player they traded for him, hard-throwing reliever Trevor Gott, is currently struggling in Triple-A.
"He's a good player," Freese said of Escobar. "Just my view, it seems like he fit what they needed in that lineup, saved some cash. It happened fairly early, so it was kind of good on my part to close that book."
Freese spent about an hour catching up with his former teammates during batting practice on Saturday. A few of them have talked about how much they miss Freese's endearing personality and team-first mentality in their clubhouse, even if they haven't necessarily needed him on the field.
The Pirates signed Freese for $3 million because they needed a fill-in at third base while Jung Ho Kang recovered from a leg injury. Now that Kang is back, Freese plays mainly against lefties, seeing time at first and third base. He missed Sunday's game against Hector Santiago only because his right hand remains sore from a hit-by-pitch.
"Just the guys," Freese, batting .291/.374/.424 this year, said of what appealed to him most about the Angels. "I think that's where it all starts. Obviously it's a chance to win. That's why I was so happy to be coming here, especially so late."