Farrell impressed by Price's bullpen session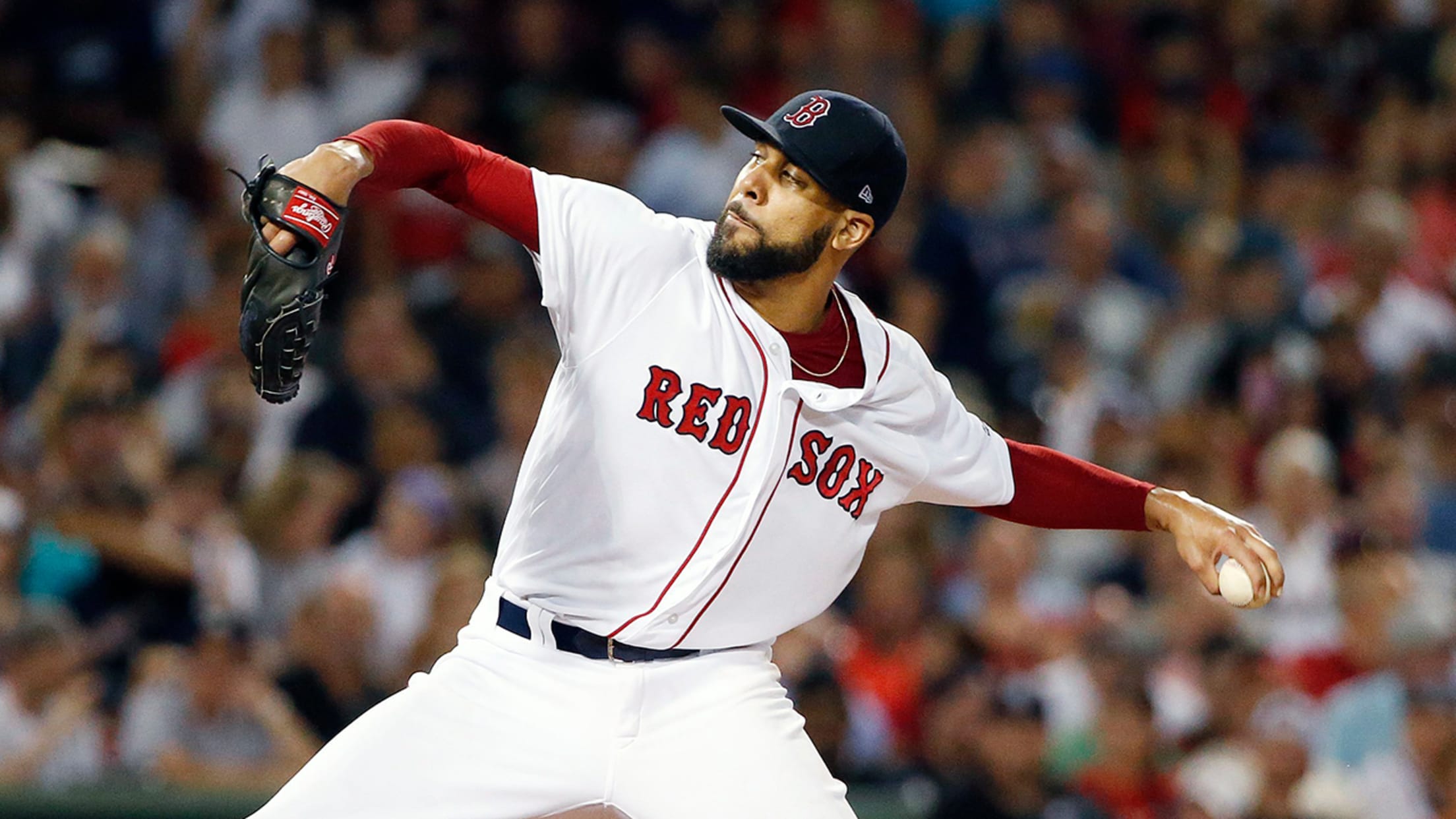 David Price could pitch out of the bullpen if there isn't enough time to build up his pitch count. (AP)
NEW YORK -- September started on a good note for David Price, who is trying to come back from a left elbow injury that has prevented him from pitching in a game since July 22."He threw a 29-pitch bullpen session] today that was, I'll be honest with you, it was
NEW YORK -- September started on a good note for David Price, who is trying to come back from a left elbow injury that has prevented him from pitching in a game since July 22.
"He threw a 29-pitch bullpen [session] today that was, I'll be honest with you, it was impressive," said Red Sox manager John Farrell. "It was powerful. He threw fastball/changeup. He came out of it feeling really good and really encouraged by it. As we've done with every throwing session, we'll see where he's at tomorrow. The next possible bullpen session is Sunday/Monday range."
Things have been on the upswing again for Price over the past couple of weeks, creating some optimism that he will pitch again in 2017. Recurring soreness and stiffness in the elbow prevented Price from doing any throwing from Aug. 16-20.
"Once we get a couple of bullpen [sessions] or more under his belt, we'll get a better read," said Farrell. "He's going to have to get back into a simulated game type of situation. Still too early to say the end date or even project what that date would be."
If the Red Sox don't wind up having enough time to stretch Price back out as a starter, there's a chance he could provide help as a reliever either late in the season or in the postseason.
Boston's current rotation consists of Chris Sale, Thomas Pomeranz, Rick Porcello, Eduardo Rodriguez and Doug Fister.