Out call stands after fourth-inning review
Giants' challenge unsuccessful as Span thrown out at second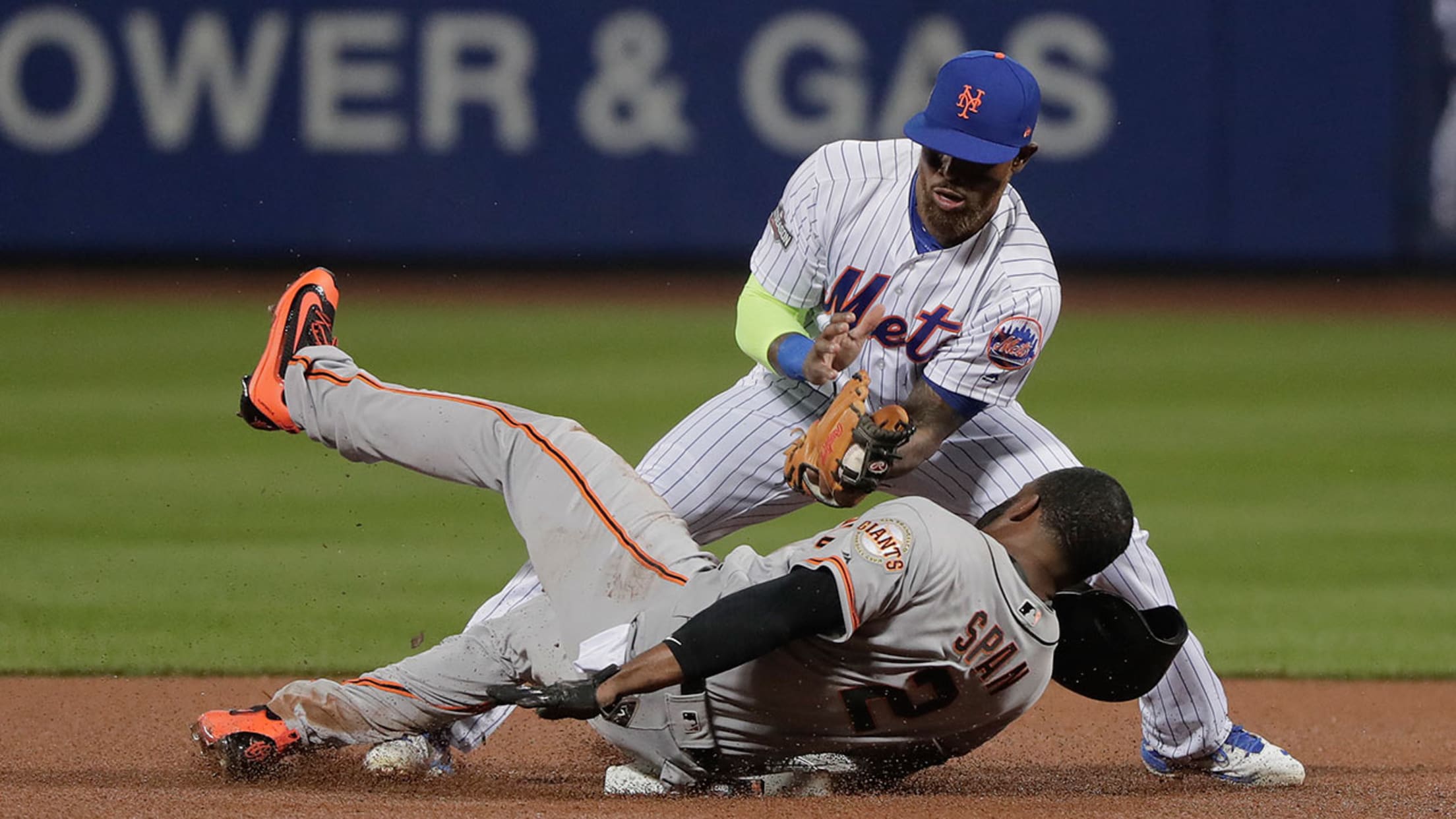 Denard Span was ruled out on a tag by Jose Reyes in an attempted steal Wednesday night. (AP)
NEW YORK -- A replay review ruling benefited the Mets and stalled the momentum the Giants tried to create when Denard Span attempted to steal second base against Noah Syndergaard in the fourth inning Wednesday night's National League Wild Card Game at Citi Field.It didn't matter in the end, as
NEW YORK -- A replay review ruling benefited the Mets and stalled the momentum the Giants tried to create when Denard Span attempted to steal second base against Noah Syndergaard in the fourth inning Wednesday night's National League Wild Card Game at Citi Field.
It didn't matter in the end, as Conor Gillaspie hit a three-run home run in the ninth inning as the Giants stunned the Mets, 3-0.
:: NL Wild Card: Giants vs. Mets coverage ::
The Giants issued a challenge when Span was ruled out, and it appeared they might have made a wise decision as multiple replay angles showed he beat José Reyes' tag. But the call stood when replay officials could not definitely determine Span maintained contact with the second-base bag while Reyes was applying the tag.
As Span walked toward the Giants' dugout, he appeared befuddled by the ruling, which became more important when Syndergaard walked Brandon Belt moments later. Instead of having two on with none out, San Francisco did not advance a runner past first base during what proved to be a scoreless fourth inning.