Rays hoping Castillo can pitch through slump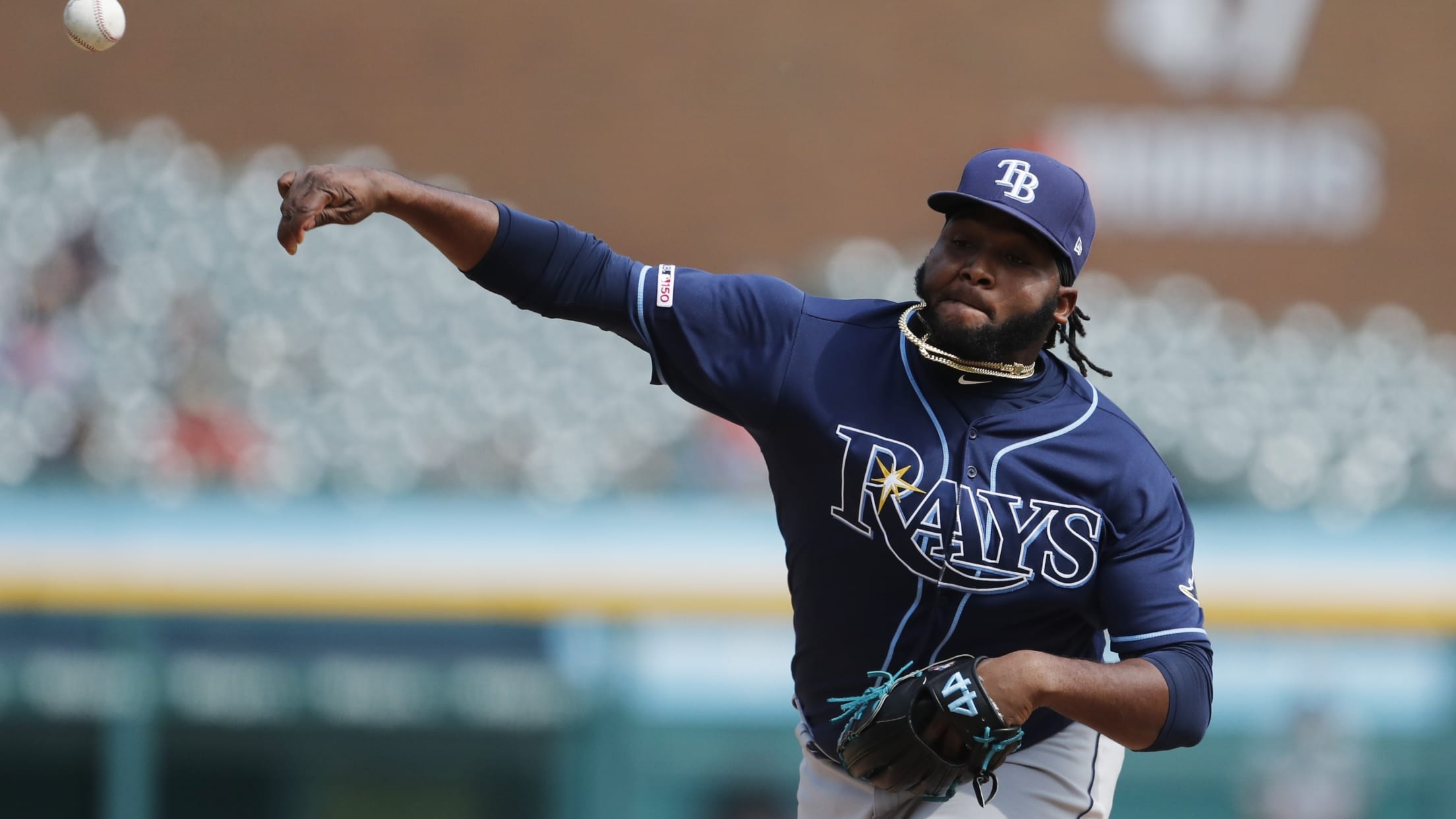 OAKLAND -- The best way for Diego Castillo to cure whatever's ailing his pitching is to continue pitching, Rays manager Kevin Cash said. "There's not a ton that you can do when you're in a non-game setting," Cash said Friday, less than 24 hours after Castillo blew his first save
OAKLAND -- The best way for Diego Castillo to cure whatever's ailing his pitching is to continue pitching, Rays manager Kevin Cash said.
"There's not a ton that you can do when you're in a non-game setting," Cash said Friday, less than 24 hours after Castillo blew his first save opportunity of the season. "I think the best thing for Diego is to get back on the mound and put him in a situation where he can kind of let it go."
Castillo's blown save, which was sealed when Oakland's Matt Chapman hit a three-run, walkoff homer, continued the right-hander's pronounced slump. Castillo has recorded an 8.68 ERA in his last 10 appearances (nine earned runs in 9 1/3 innings). His overall ERA has ballooned from 1.50 to 3.51 in this span.
Chirinos poised to graduate
Ideally, the opener strategy helps develop pitchers for more significant roles. Openers become relievers who can thrive in high-leverage situations. And the bulk-innings pitchers who follow the opener become starters.
The Rays are witnessing the latter evolution with Yonny Chirinos, who has started in nine of his 15 appearances this year and is scheduled to make his 10th start Saturday against the A's. Chirinos has averaged slightly more than six innings per start, a highly respectable figure for a pitcher who's not a regular member of a rotation.
"The way he has pitched is certainly deserving of the opportunity to start games," Cash said.
Chris Haft has covered the Major Leagues since 1991 and has worked for MLB.com since 2007. Follow him on Twitter at @goodforball.