Dodgers call up Tsao, option Bolsinger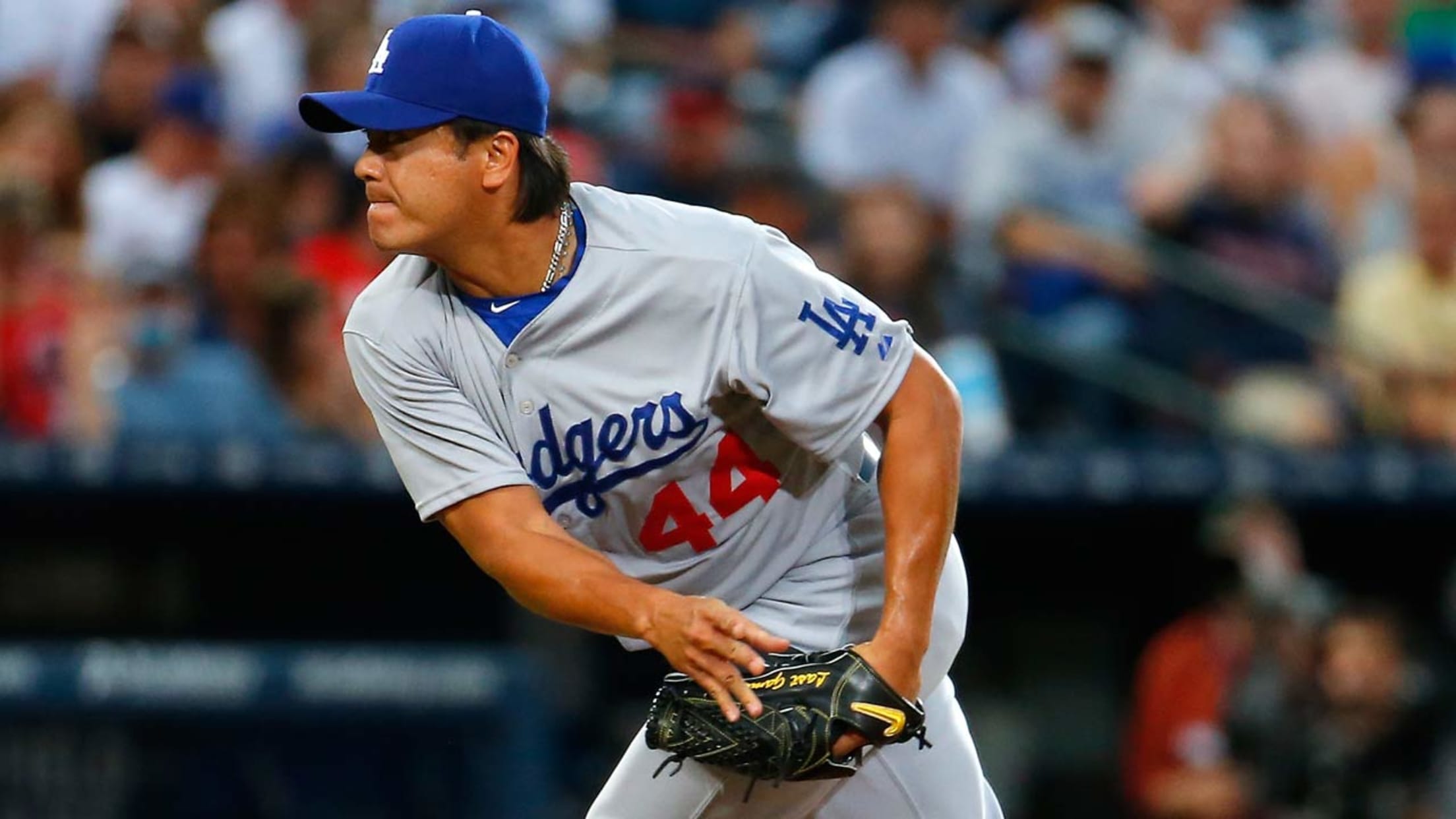 Chin-hui Tsao will join the Dodgers' bullpen. (Getty)
ANAHEIM -- Mike Bolsinger was optioned to Triple-A Oklahoma City on Thursday, a day after his spot start against the Angels. Right-hander Chin-hui Tsao was called up to replace him on the 25-man roster.Tsao pitched the scoreless eighth inning in Thursday's 7-4 loss to the Angels.Bolsinger labored through 4 1/3
ANAHEIM -- Mike Bolsinger was optioned to Triple-A Oklahoma City on Thursday, a day after his spot start against the Angels. Right-hander Chin-hui Tsao was called up to replace him on the 25-man roster.
Tsao pitched the scoreless eighth inning in Thursday's 7-4 loss to the Angels.
Bolsinger labored through 4 1/3 innings against the Angels on Wednesday, allowing three runs and seven hits while being forced to work almost entirely off his slider. The right-hander was on an 80-pitch limit since he was making his debut after a DL stint with an oblique strain.
Tsao slots into the Dodgers' bullpen after registering a 3.31 ERA in 16 1/3 innings and six saves in seven opportunities with Oklahoma City. The 34-year-old allowed eight earned runs in seven innings last season with the Dodgers.
"Outside of [Julio] Urias, Tsao is throwing the best," manager Dave Roberts said. "In this situation, it's a coverage thing to get us through in case something unforeseen happens to a starter. He can give us a couple innings and add some length, it's a quick move."
Bolsinger was called up Wednesday at the expense of infielder Charlie Culberson, so replacing him with another pitcher will continue to leave the Dodgers with a short bench.
Roberts confirmed that he expects the team to go back to a full bench before Friday's game in San Diego, so another move should be coming in the next day. Roberts said Wednesday that Micah Johnson, Austin Barnes, Rob Segedin, and Alex Guerrero are all possibilities to fill the void on the bench.
Injury Notes
Adrian Gonzalez, out of the starting lineup for a third straight day with lower-back tightness, is expected to miss a start Friday, then return Saturday.
"He just got out of the cage and did his normal cage work. He's going to get some more treatment and be available," Roberts said.
Scott Van Slyke, on the DL with lower-back tightness, remains in Arizona, but a rehab assignment should be coming soon. Roberts said Wednesday that the assignment should last around seven days.
"He'll be coming soon, the reports I get are that he's feeling well," Roberts said.
Jack Baer is a reporter for MLB.com based in Los Angeles.