Dodgers give slumping Gonzalez 2-game break
'Hopefully a couple games will allow him to reset,' Roberts says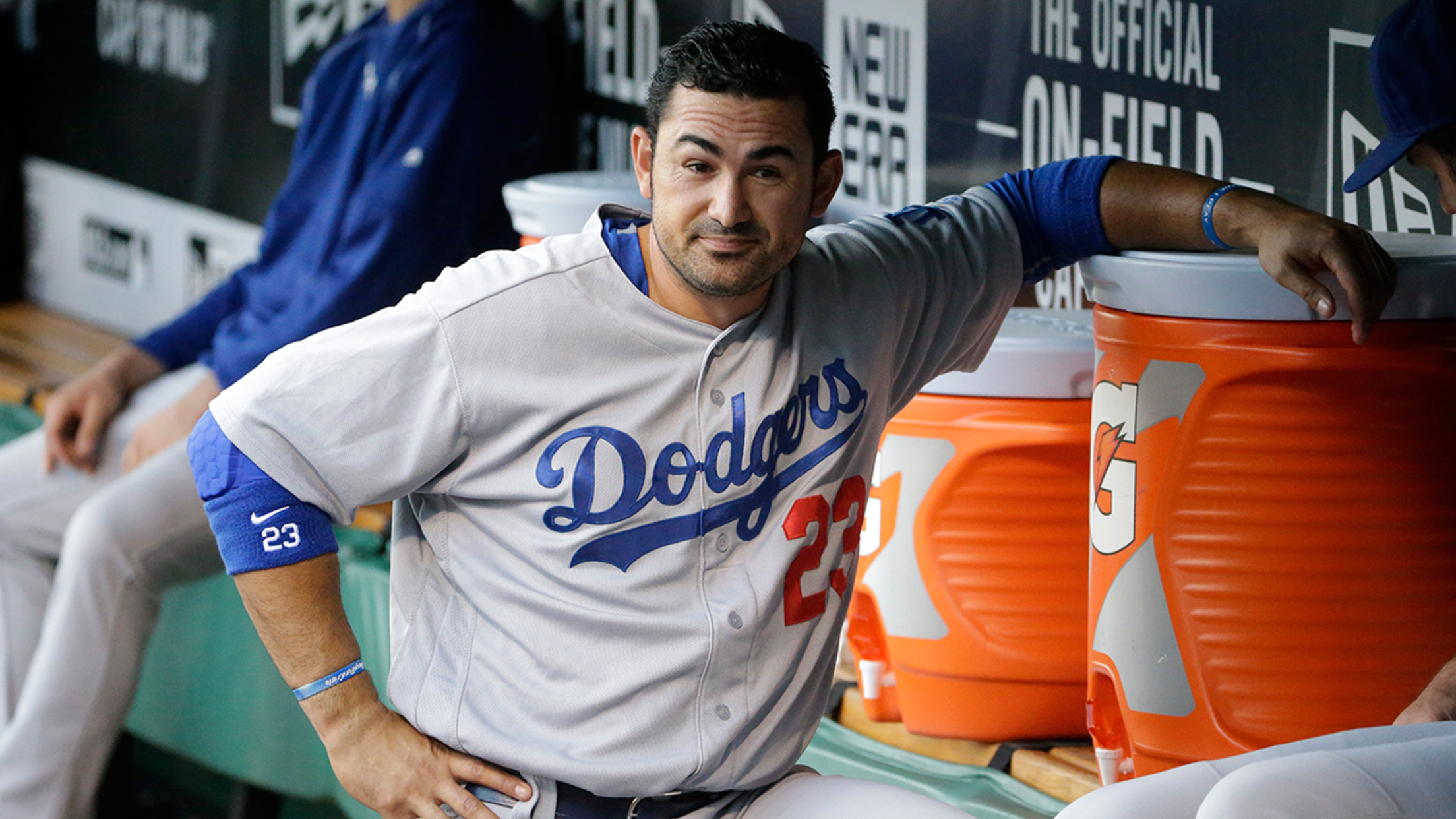 Dodgers first baseman Adrian Gonzalez has hit .183 with a .513 OPS in June. (AP)
PITTSBURGH -- Slumping Dodgers first baseman Adrian Gonzalez will sit two games and try to "reset" his offensive approach, manager Dave Roberts said before Sunday's 4-3 loss to the Pirates.Gonzalez did pinch-hit in the game, grounding out in the seventh inning."It's just to give him a mental blow, a couple
PITTSBURGH -- Slumping Dodgers first baseman Adrian Gonzalez will sit two games and try to "reset" his offensive approach, manager Dave Roberts said before Sunday's 4-3 loss to the Pirates.
Gonzalez did pinch-hit in the game, grounding out in the seventh inning.
"It's just to give him a mental blow, a couple days where he can sit back and watch and be ready to come off the bench," said Roberts, who acknowledged that Gonzalez shuns days off. "That's what's made him great.
"But you look at over the last couple weeks, he's not swinging well and it's just good to get away. It's kind of been some of the swings, something ultimately I felt a couple days away would be good for him. It's the overall approach, and the results, too. Hopefully a couple days will allow him to reset."
Gonzalez is a career .289 hitter with 162-game averages of 28 homers, 103 RBIs and an .854 OPS. This year, he is batting .263 with six homers, 33 RBIs and a .709 OPS. In June, Gonzalez is hitting .183 with a .513 OPS.
Roberts said he has "complete certainty" that Gonzalez is healthy and not bothered by neck issues that have hounded him in recent years.
Roberts said Gonzalez, perhaps adjusting to defensive shifts, has fallen into the trap of grounding balls to the pull side and flipping soft flies to the opposite field.
"He's always been streaky. I have no doubt he will come out of it and slug the way he can," Roberts said. "The process needs to be more balls hit to the pull side. I definitely don't think this is the new normal for Adrian. This is not what I envision for Adrian and I'm not too concerned on the offensive side. The shape he keeps in, the intelligence, the approach, I am certain this is not the new normal."
Scott Van Slyke replaced Gonzalez at first base Sunday night.
Ken Gurnick has covered the Dodgers since 1989, and for MLB.com since 2001.