Urias strikes out two in first spring start
Left-hander hopes to exit camp as part of Dodgers' rotation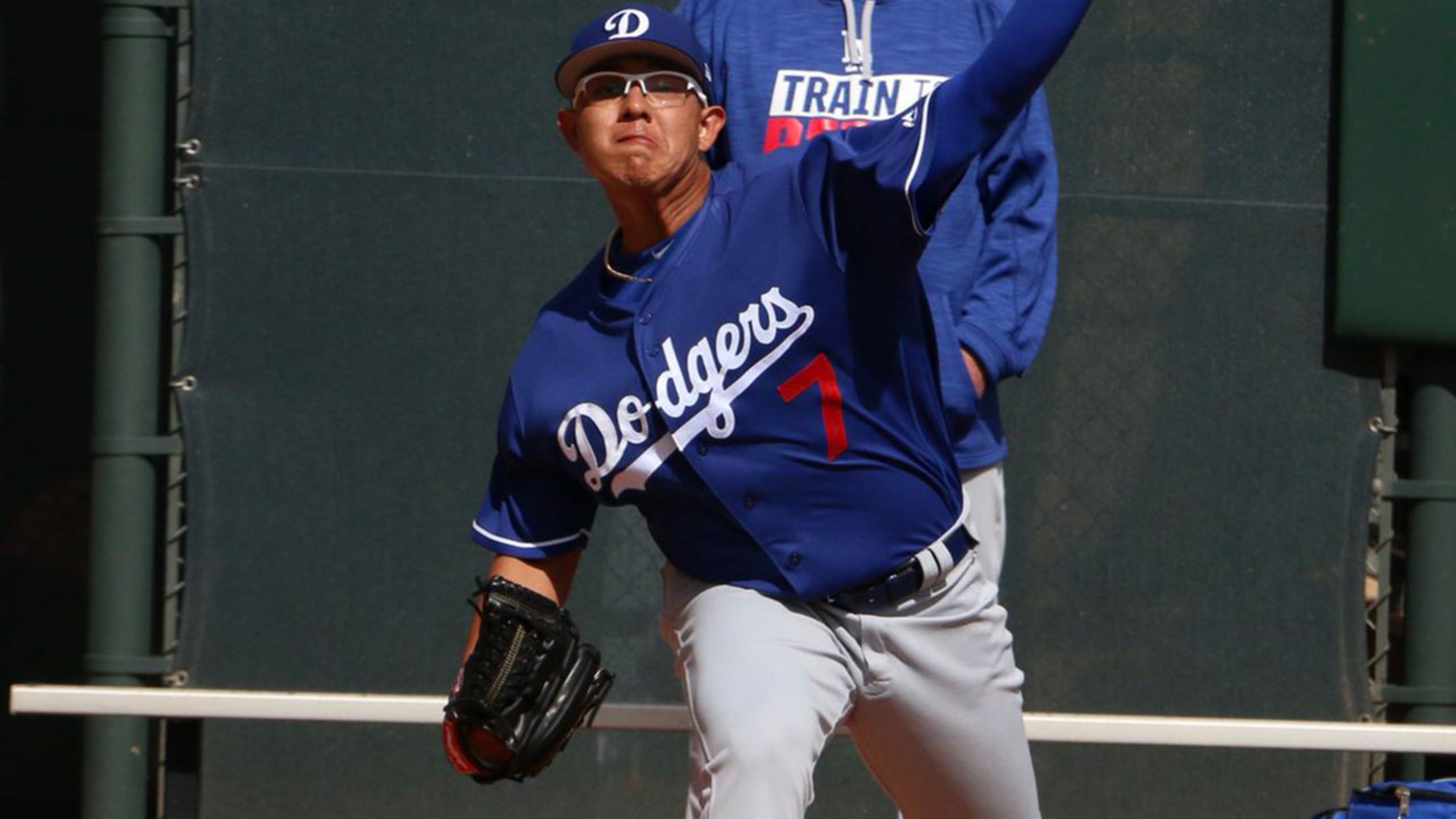 Left-hander Julio Urias allowed one run on two hits with two strikeouts against the Rockies on Tuesday. (Dodgers)
SCOTTSDALE, Ariz. -- Julio Urias started the fourth game of the Cactus League season for the Dodgers on Tuesday, just like a No. 4 starter would.The left-handed prodigy started against the Rockies and threw a 14-pitch first inning in the Dodgers' 14-3 win. He allowed one run on two singles
SCOTTSDALE, Ariz. -- Julio Urias started the fourth game of the Cactus League season for the Dodgers on Tuesday, just like a No. 4 starter would.
The left-handed prodigy started against the Rockies and threw a 14-pitch first inning in the Dodgers' 14-3 win. He allowed one run on two singles with two strikeouts, and after the outing, he threw another inning in the bullpen.
The Dodgers won't say how they will ration Urias' innings, but the fact that he's already in the rotation is a hint that he will begin the regular season with the big league club, which is what Urias is hoping for.
Dodgers manager Dave Roberts said Urias was clocked between 91-97 mph, and the plan for him is to start again in five days.
"He's just done such a good job not letting things out of his control distract him," said Roberts. "We try to make him understand, he's a special person and pitcher, and we're trying to be methodical about what's best for him. You guys want to know, he wants to know and we want to know, but we're trying not to act too quickly. As you've seen, we're being very cautious."
Urias allowed a leadoff single to Charlie Blackmon, got DJ LeMahieu on a grounder to second, caught Carlos Gonzalez looking at a slider, then allowed an RBI single to Nolan Arenado. He struck out Ian Desmond to end the frame.
"My goal this year is to better what I have," said Urias. "Last year at midseason, I worked with [pitching coach Rick] Honeycutt on the curveball and slider. I threw one curve today, threw one slider for the strikeout, and overall felt well."
Urias said he feels more comfortable this spring than last year, which was his first with the Major League club.
Ken Gurnick has covered the Dodgers for MLB.com since 2001.