Dodgers prospects throw no-hitter in losing effort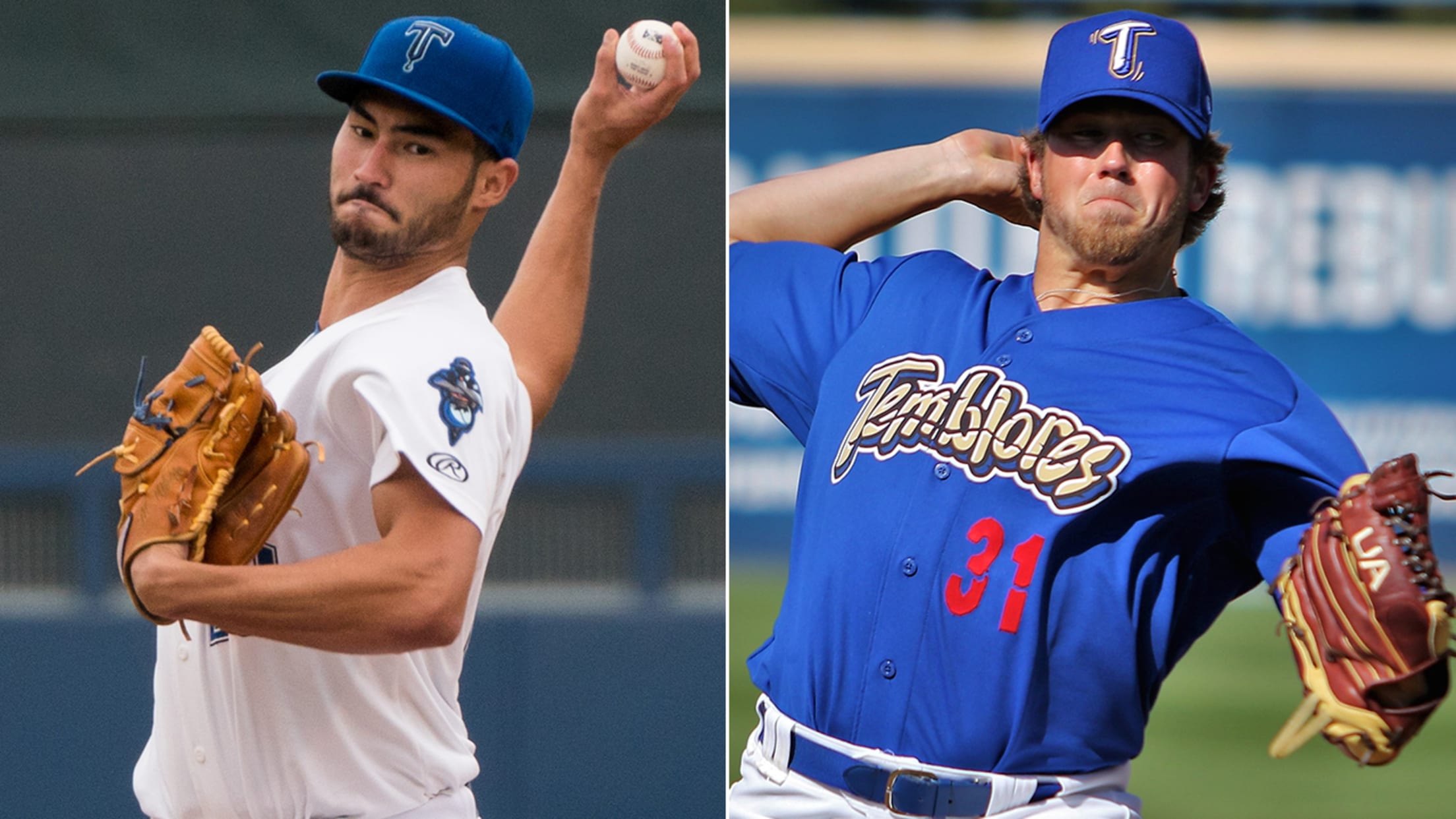 You don't see a no-hitter every day. And you see this kind of no-hitter on even fewer days. The Tulsa Drillers pitched a combined no-hitter against the Arkansas Travelers on Sunday ... and lost. The Dodgers' Double-A affiliate blanked the Travelers in the hit column, but fell to the Mariners
You don't see a no-hitter every day. And you see this kind of no-hitter on even fewer days.
The Tulsa Drillers pitched a combined no-hitter against the Arkansas Travelers on Sunday ... and lost.
The Dodgers' Double-A affiliate blanked the Travelers in the hit column, but fell to the Mariners affiliate, 1-0, in 10 innings -- on a walk-off, bases-loaded walk in the bottom of the 10th.
• Gameday
4 Driller pitchers combine to toss Tulsa's first 9 inning NO-HITTER in 28 years, however, Drillers fall 1-0 in 10 innings at Arkansas. Winning run scores on bases loaded walk with 2 outs in the 10th!

— Tulsa Drillers (@TulsaDrillers) April 14, 2019
Four Drillers pitchers combined for the losing no-hitter, including two of the Dodgers organization's Top 30 prospects -- No. 8 Mitchell White, who started the game and pitched four innings with six strikeouts, and No. 25 Marshall Kasowski, who pitched a scoreless eighth inning in relief.
The other two Tulsa pitchers were Parker Curry (three innings) and Louis Head (1 2/3 innings), the eventual losing pitcher.
It was just the second time in Texas League history that a team threw a no-hitter and lost. The only other instance was all the way back on July 22, 1939, when Oklahoma City had Orval Grove and Wilcy Moore throw a no-hitter and lose -- against Tulsa.
It's the second time in Texas League history and the first since 1939 (Oklahoma City's Orval Grove and Wilcy Moore) that a team has pitched a no-hitter and lost.

— Minor League Baseball (@MiLB) April 14, 2019
The game's only run came via a combination of hit batsman, two walks and the Minor League rule that places a runner on second base to start extra innings. With that runner on second, Head opened the bottom of the 10th inning with back-to-back strikeouts, but he hit the Travelers' Joe DeCarlo with a pitch, then walked Jordan Cowan to load the bases for Joseph Odom. Odom walked on four pitches, ending the game and cementing the bizarre feat in the Texas League record books.