Grandal's forearm issue leads to early exit
Dodgers catcher aggravates strain, leaves game after just one at-bat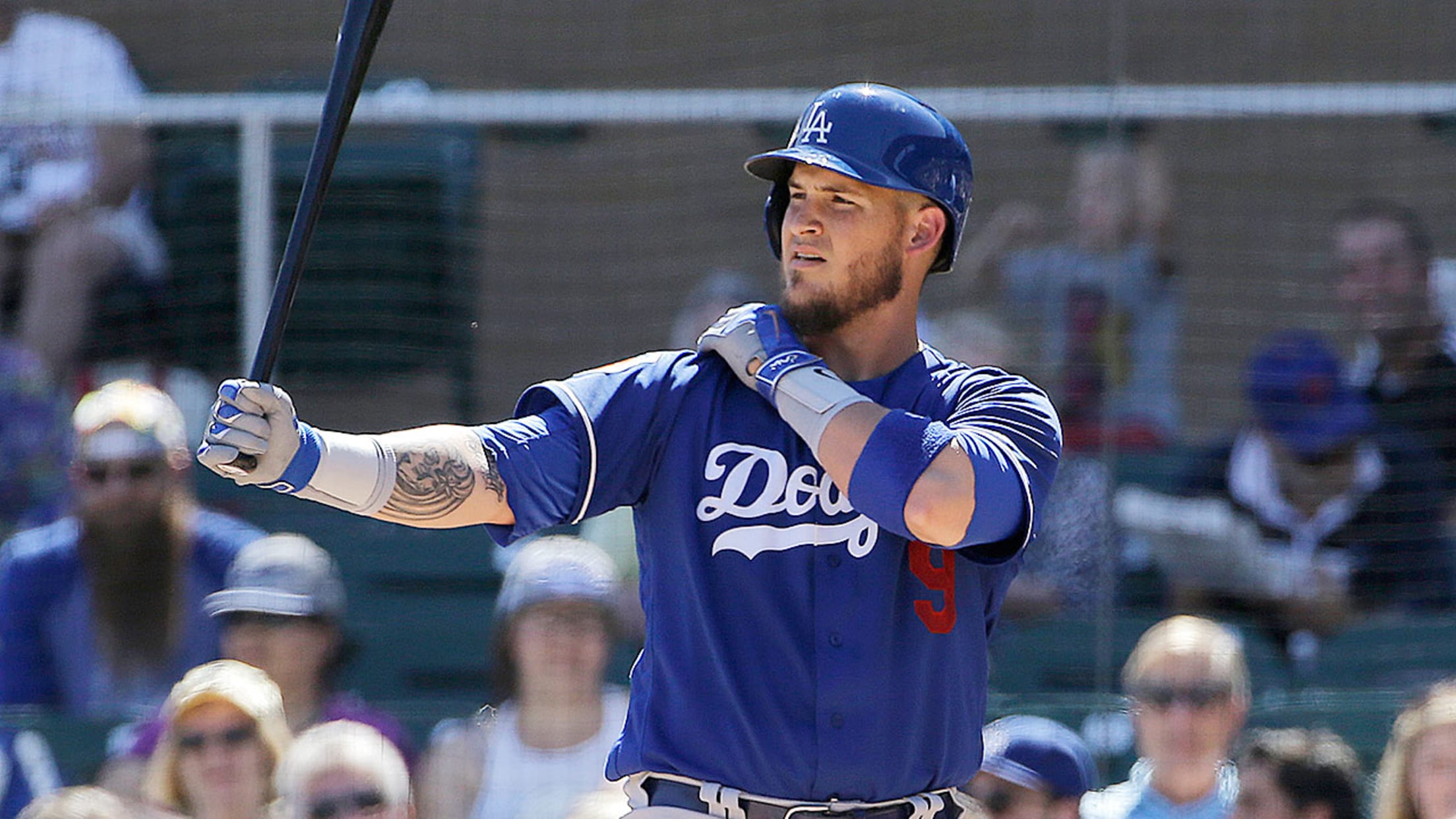 Yasmani Grandal struck out in his lone at-bat on Monday. (AP)
PHOENIX -- Dodgers catcher Yasmani Grandal left Monday's 6-3 loss to the Mariners at Camelback Ranch after two innings with an aggravation of a right forearm strain.Manager Dave Roberts said he planned for three at-bats for Grandal, who then was to be excused for a doctor's appointment. Instead, Grandal struck
PHOENIX -- Dodgers catcher Yasmani Grandal left Monday's 6-3 loss to the Mariners at Camelback Ranch after two innings with an aggravation of a right forearm strain.
Manager Dave Roberts said he planned for three at-bats for Grandal, who then was to be excused for a doctor's appointment. Instead, Grandal struck out in his second-inning at-bat and was replaced behind the plate by Austin Barnes for the third inning.
Grandal missed several days last week with strained forearms that he said were the result of extra batting practice. He said he was not able to work on his swing during the offseason as he healed from surgery on his left (non-throwing) shoulder.
After leaving Monday's game, Grandal said he had a doctor's appointment, and he left the Dodgers' clubhouse without saying anything more.