Butera impressed by softball pitcher's riser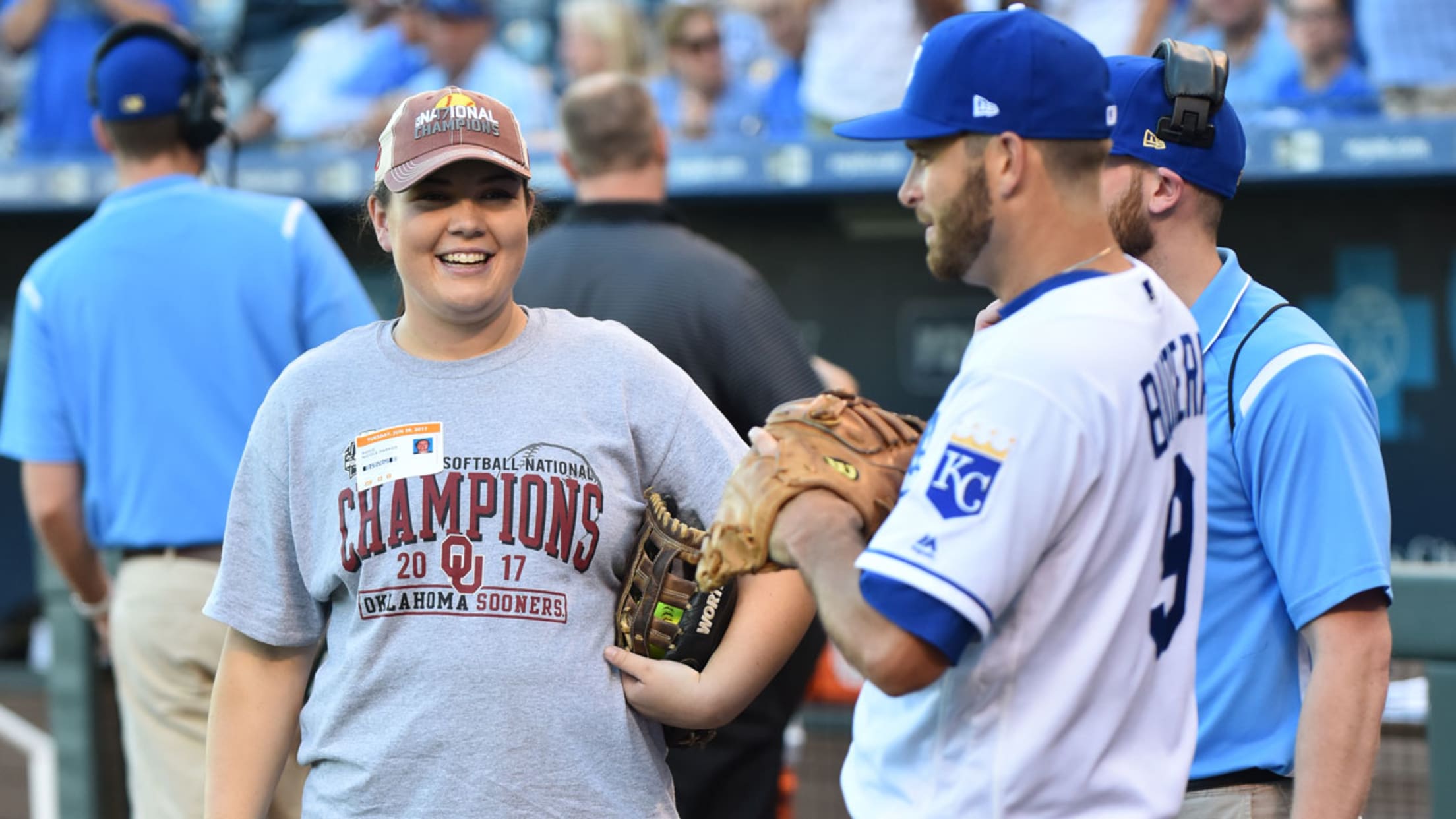 Royals catcher Drew Butera: "The first rise ball, I mean, I knew it would rise, but nothing like that." (Royals)
DETROIT -- Royals catcher Andrew Butera got the assignment of catching famed Oklahoma softball pitcher Paige Parker last week, when Parker was scheduled to throw out the ceremonial first pitch at Kauffman Stadium.Parker, a native of Independence, Mo., was a first team All-American in 2016, and second team All-American in
DETROIT -- Royals catcher Andrew Butera got the assignment of catching famed Oklahoma softball pitcher Paige Parker last week, when Parker was scheduled to throw out the ceremonial first pitch at Kauffman Stadium.
Parker, a native of Independence, Mo., was a first team All-American in 2016, and second team All-American in '15 and '17. She has led her the Sooners to back-to-back national championships in '16 and '17.
"She was going to throw out the first pitch, and I didn't want to catch a softball pitcher without ever having done it before," Butera said. "I asked if she wanted to throw a few in the cages so I could get used to it.
• Parker knocks Butera over
"The first rise ball, I mean, I knew it would rise, but nothing like that."
The warmup session was captured on video with several of Butera's teammates observing.
It was awesome to experience that. She is the best for a reason!!!! Rise ball is no joke!!!! https://t.co/6bsTaIgt85

— Drew Butera (@drewbutera) June 27, 2017
"It was really cool," Butera said. "She had a drop ball, which was like a splitter, and a curve, which was like a cutter. But to me, that rise ball, it still blows me away. I was like, 'How do you hit that?' I guess you don't. That's why she's the best.
"It was cool to see the video of the guys' reaction behind me."