Baker urges faster pace toward gains in diversity
Nats manager hopes more minorities become managers, executives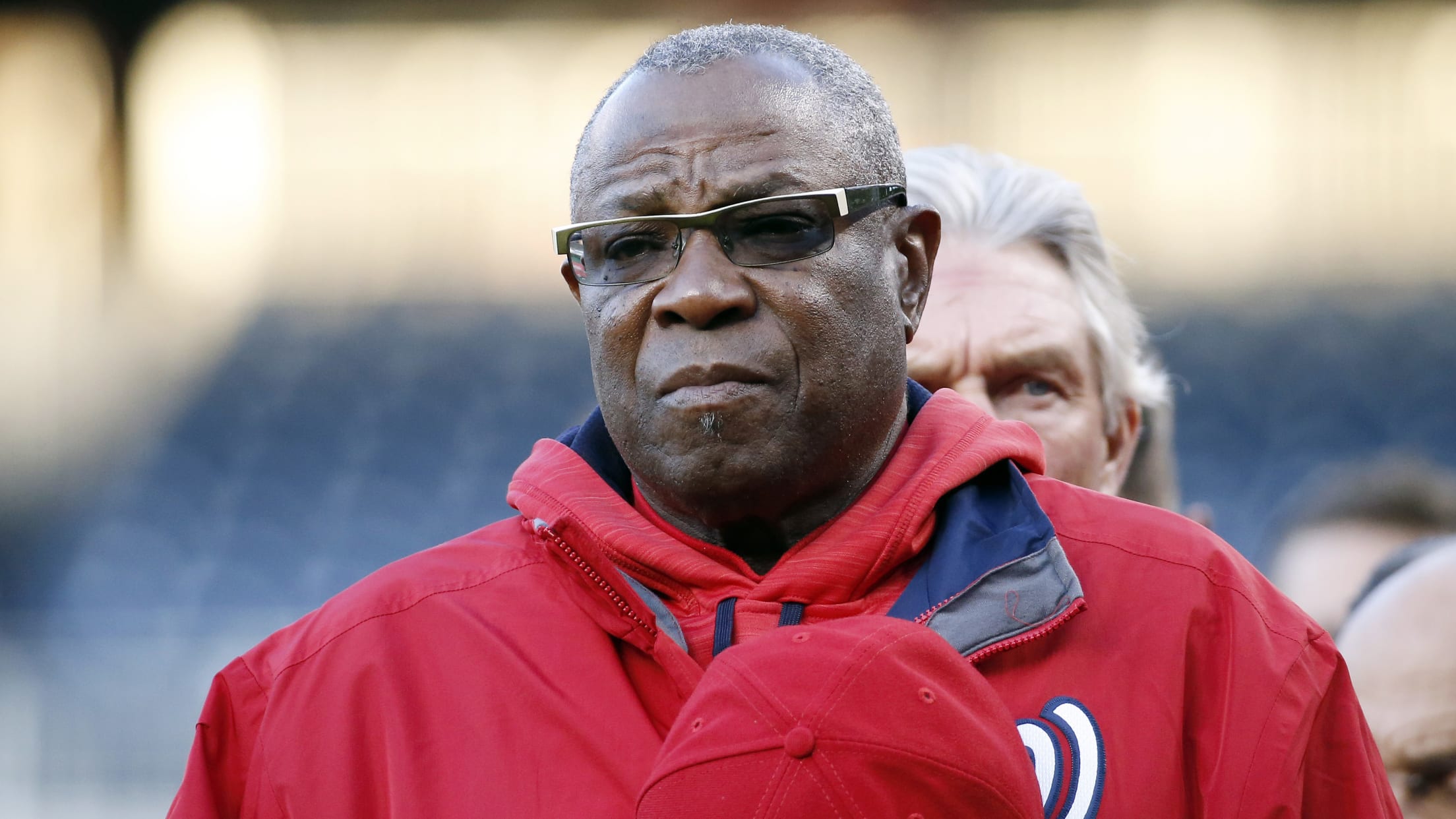 Dusty Baker views Nationals assistant hitting coach Jacque Jones as a future manager. (AP) (Alex Brandon/AP)
WASHINGTON -- On the eve of Jackie Robinson Day, Nationals manager Dusty Baker was thinking about how far the sport has come since Robinson's debut in 1947, and also about challenges that remain.Baker said baseball's commitment to diversity is about a lot more than this important celebration."It's similar to Black
WASHINGTON -- On the eve of Jackie Robinson Day, Nationals manager Dusty Baker was thinking about how far the sport has come since Robinson's debut in 1947, and also about challenges that remain.
Baker said baseball's commitment to diversity is about a lot more than this important celebration.
"It's similar to Black History Month. It needs to be more than just a day or more than just a month," Baker said before Thursday's 6-2 win over the Braves. "I was thinking about it [Wednesday] night, we've got to have more candidates than [White Sox executive vice president] Kenny Williams and [D-backs general manager] Dave Stewart in the front office. We've got to have more managers than me and [Dodgers manager] Dave Roberts."
• Jackie Robinson Day coverage
One African-American former player Baker views as a future manager is Nationals assistant hitting coach Jacque Jones, who played 10 seasons for four teams before retiring in 2008 and becoming a Minor League hitting instructor.
Jones said Thursday he considers Jackie Robinson Day "great for the game," and explained time will tell about how baseball looks in terms of managers and executives.
Nationals pitcher Joe Ross will take the mound Friday, proudly wearing No. 42 like all of his teammates, a number only one digit off from his customary No. 41. Ross said starting on Jackie Robinson Day provides extra motivation.
"For me, it's big," Ross said. "A lot of guys in here, without him the opportunity for us to be playing might not be possible."
Ross said, even if it's not currently reflected at the managerial or GM level, he considers baseball "on a forward progression still."
Baker, who has more wins (1,672) than any other black manager in baseball history, said the bottom line for him is that more prospective black managers and GMs that previously have not gotten "a sniff" are emerging and deserve considerate in the next wave of openings.
"There are candidates that are out there," Baker said.
Alex Putterman is an associate reporter for MLB.com.