In My Words: Dylan Cease
White Sox No. 4 prospect discusses Futures Game and more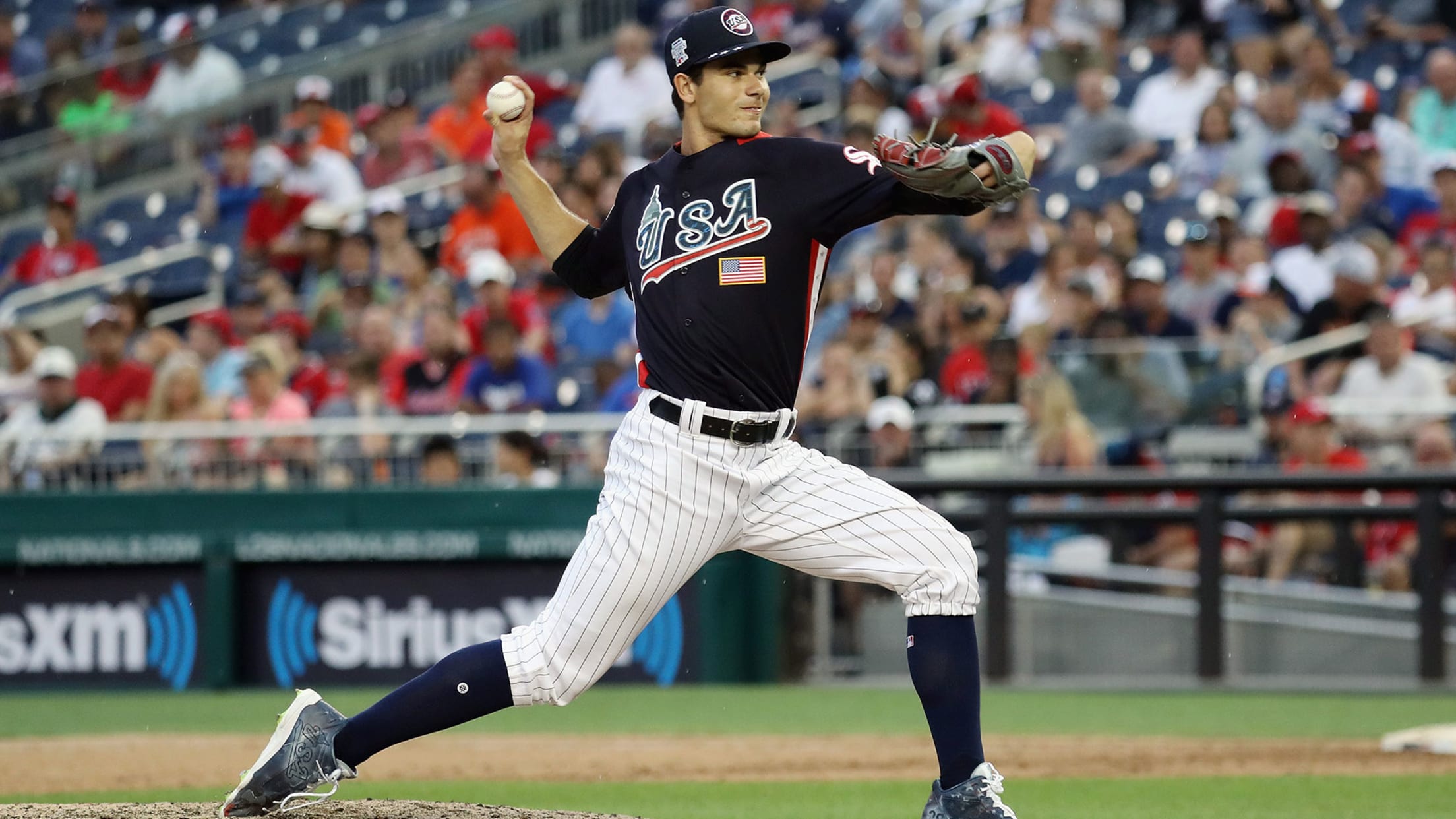 I pitched in big league ballparks during high school, and appeared in the All-America Game at Wrigley Field and another game at Petco Park.But it was different pitching in Nationals Park during the Futures Game. It definitely was the biggest crowd to see me pitch. I guess that's what it
I pitched in big league ballparks during high school, and appeared in the All-America Game at Wrigley Field and another game at Petco Park.
But it was different pitching in Nationals Park during the Futures Game. It definitely was the biggest crowd to see me pitch. I guess that's what it will be like in the big leagues, in terms of cameras and people staring at you. It was a unique experience. It was a little uncomfortable at first, but I wasn't nervous about it.
I was told I would throw the ninth inning; I knew I probably wouldn't get the full inning. At the onset, I just wanted to throw strikes with the nastiest pitches I could, and I was able to retire the two guys I faced.
It was cool to be around all those talented players. I felt like everyone was throwing 98 mph with good offspeed pitches. There were eight homers in the game. So obviously, everyone could hit. It was great to see my Birmingham teammate Luis Basabe hit a homer off a 102 mph fastball from [Reds prospect] Hunter Greene.
It shows you what top-notch competition looks like. I can use that experience to help me prepare for future endeavors like that. I felt grateful to be on the field with those guys.
I've definitely had a ton of growth this year. I'm happy with it, but I'm not fully satisfied. There's still more I can do to improve. I've been healthy, and that's a big thing. I'm getting better at executing my pitches.
At the higher levels, you have to make adjustments pitch to pitch. The more you have a good feel for how the ball is coming out of your hand, and you're able to locate it, the more success you're going to have. When you're pitching, you can't think your way to throwing strikes. It has to be something your body knows how to do. You feel that release point. Last year, I really didn't have a great feel with offspeed pitches. I was hit or miss with my fastball command. This year, for the most part, I've been throwing strikes with everything. It's really come a long way.
In June, I got promoted to Double-A Birmingham. It's always an adjustment when you go to a new team. You need to get acquainted with everyone and see where you fit in. But in terms of playing, it's all about how well you can execute your pitches and your plan.
There's a lot of talent here. When you watch day in and day out, you see why these players are so highly regarded. Baseball, though, is a tough game sometimes. You have to watch guys over a long period of time to figure out what their strengths and weaknesses are. But the White Sox definitely have a ton of great ballplayers.
I know Sox fans are following us in the Minors. I'm just trying to keep focused on my process. I need to be locked in right now in terms of what I have to do to get to the big leagues. It's very easy to start daydreaming, and then all of the sudden, you realize you're not that locked in.
I'm glad everyone is excited in Chicago, because it definitely makes it more fun. Hopefully, we're all up there as soon as possible to help the White Sox win.
As told to Ed Sherman