Lauer looking to repeat start in Pittsburgh
Notes on 7-7 May record, Hosmer, strikeouts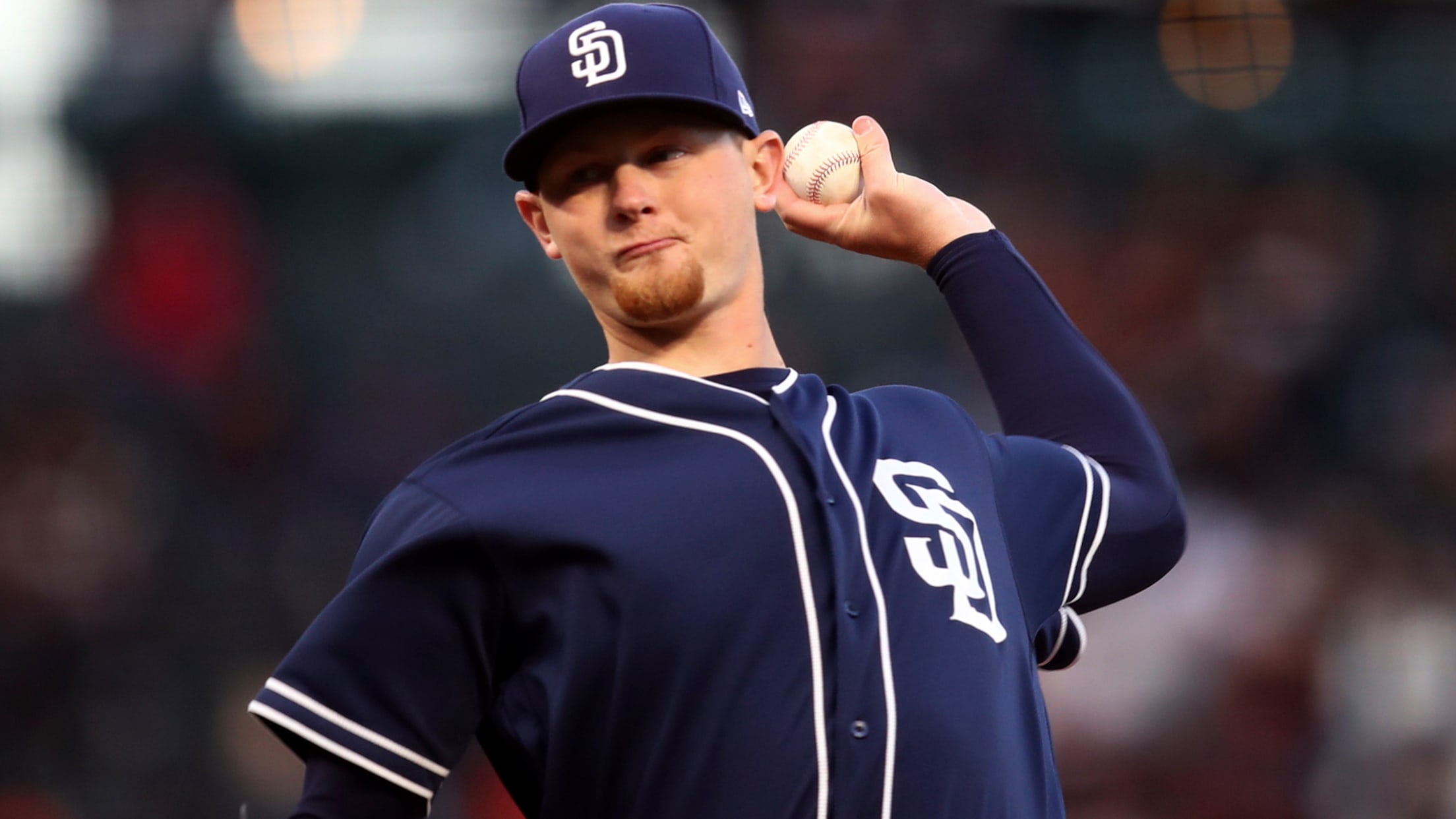 Bill Center, longtime sportswriter for U-T San Diego, is an employee of the Padres.Weather permitting, Eric Lauer will make his fifth start for the Padres in Pittsburgh tonight in the opener of a 10-game road trip.The 6-foot-3, 227-pound Lauer, 22, was promoted from Triple-A El Paso on April 24. One
Bill Center, longtime sportswriter for U-T San Diego, is an employee of the Padres.
Weather permitting, Eric Lauer will make his fifth start for the Padres in Pittsburgh tonight in the opener of a 10-game road trip.
The 6-foot-3, 227-pound Lauer, 22, was promoted from Triple-A El Paso on April 24. One start was brilliant. On May 6 in San Diego, Lauer shut out the Cardinals on seven hits and a walk with five strikeouts over six innings.
His other three outings have been something else. He has given up 15 runs on 20 hits and seven walks in just 10 1/3 innings -- for an ERA of 13.07 and a WHIP of 2.61. In his most recent start, he gave up four homers in a span of 2 1/3 innings -- becoming the first Padres pitcher to give up four homers in a game since Ben Howard in 2003.
"I think Eric is learning," Padres manager Andy Green said recently. "I think what gets lost in the shuffle so much is I don't know of another starting pitcher outside of Joey Lucchesi who is in the big leagues from that 2016 draft class. That's how quickly he got to the Major Leagues right now."
"There should be expected some outings like last time. There should be some expectations that he has to find his footing from time to time. I think we're optimistic going into the start in Pittsburgh that he has enough stuff to get guys out. We just want to see him attack hitters."
NOTEBOOK
• The Padres' 10-game road trip takes them to Washington and the Dodgers after Pittsburgh. The Padres are 7-7 thus far in May, including a 2-1 series win over the Dodgers in Monterrey, Mexico, and a split of a four-game series with St. Louis.
• RHP Brad Hand has converted six straight saves over his last seven outings. Over those seven outings, Hand has allowed one run on three hits and four walks with 14 strikeouts in 8 1/3 innings -- lowering his earned-run average from 3.29 to 2.46.
• 1B Eric Hosmer is 6-for-19 in a five-game hitting streak with two doubles, a homer, four RBIs, two runs scored and a stolen base.
• Over the last 14 games, Padres pitchers have 141 strikeouts while Padres hitters have stuck out 188 times. Padres hitters no longer lead the Major Leagues in strikeouts.