Molitor: Situation called for Abad in seventh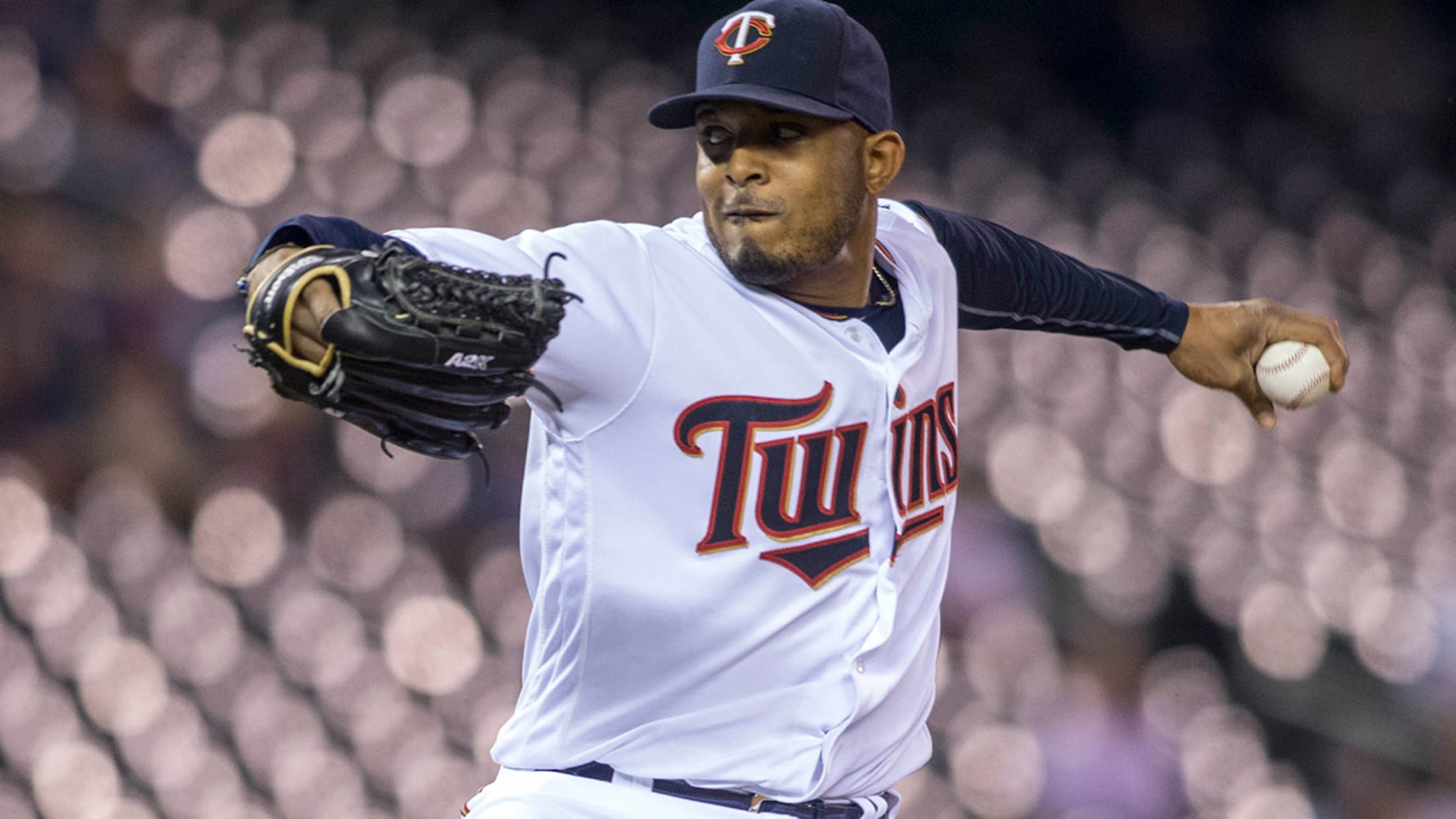 Didi Gregorius' homer was the first HR Fernando Abad had allowed in 28 appearances this season. (AP)
MINNEAPOLIS -- While the Minnesota bullpen has struggled with consistency all season, left-hander Fernando Abad has been a rock for the Twins. Abad hadn't allowed a home run all season and was particularly tough against lefties, who were 3-for-30 against the southpaw heading into Thursday's game.With that in mind, of
MINNEAPOLIS -- While the Minnesota bullpen has struggled with consistency all season, left-hander Fernando Abad has been a rock for the Twins. Abad hadn't allowed a home run all season and was particularly tough against lefties, who were 3-for-30 against the southpaw heading into Thursday's game.
With that in mind, of course the Twins would turn to Abad against the left-handed Didi Gregorius with the Yankees threatening in a tie game in the seventh inning.
But in the blink of an eye, Gregorius yanked Abad's first-pitch fastball 372 feet, per Statcast™, into the right-field bleachers, and the three-run home run ultimately accounted for the final margin of victory in the Twins' 4-1 loss in the series opener at Target Field.
"We just wanted to get [Abad] in there to give him a chance to face that particular part of the lineup," said Twins manager Paul Molitor. "You're hoping for a strikeout, and even a walk wouldn't be the worst thing in the world, but he tried to get ahead and [Gregorius] was ready."
It was the first home run Abad had allowed in 28 appearances this season, and only the second home run of Gregorius' career in 336 at-bats against left-handed pitchers. Abad went on to induce a groundout from Chase Headley and struck out Ike Davis to finish the inning.
"There's not too many guys I'd rather have come in for that situation," said Twins starter Kyle Gibson. "He's going to get back out there and it might be another 30 or 40 innings before he gives up another homer. He's been great. It's just one of those days for him."
Gregorius' homer made a tough-luck loser out of Gibson, who dropped to 0-5 on the season. In his second start back from a right shoulder strain, Gibson had only allowed one run through six solid innings before leaving the game with runners on second and third and one out in the decisive seventh inning.
"As a starting pitcher, I don't think it's ever tough to see my runs cashed in," said Gibson, who was charged with three earned runs. "It's tougher to see the team lose a game, and like you said, [Abad] hadn't given up a home run all year."
Do-Hyoung Park is a reporter for MLB.com based in Minneapolis.