Morales, Travis making progress in recoveries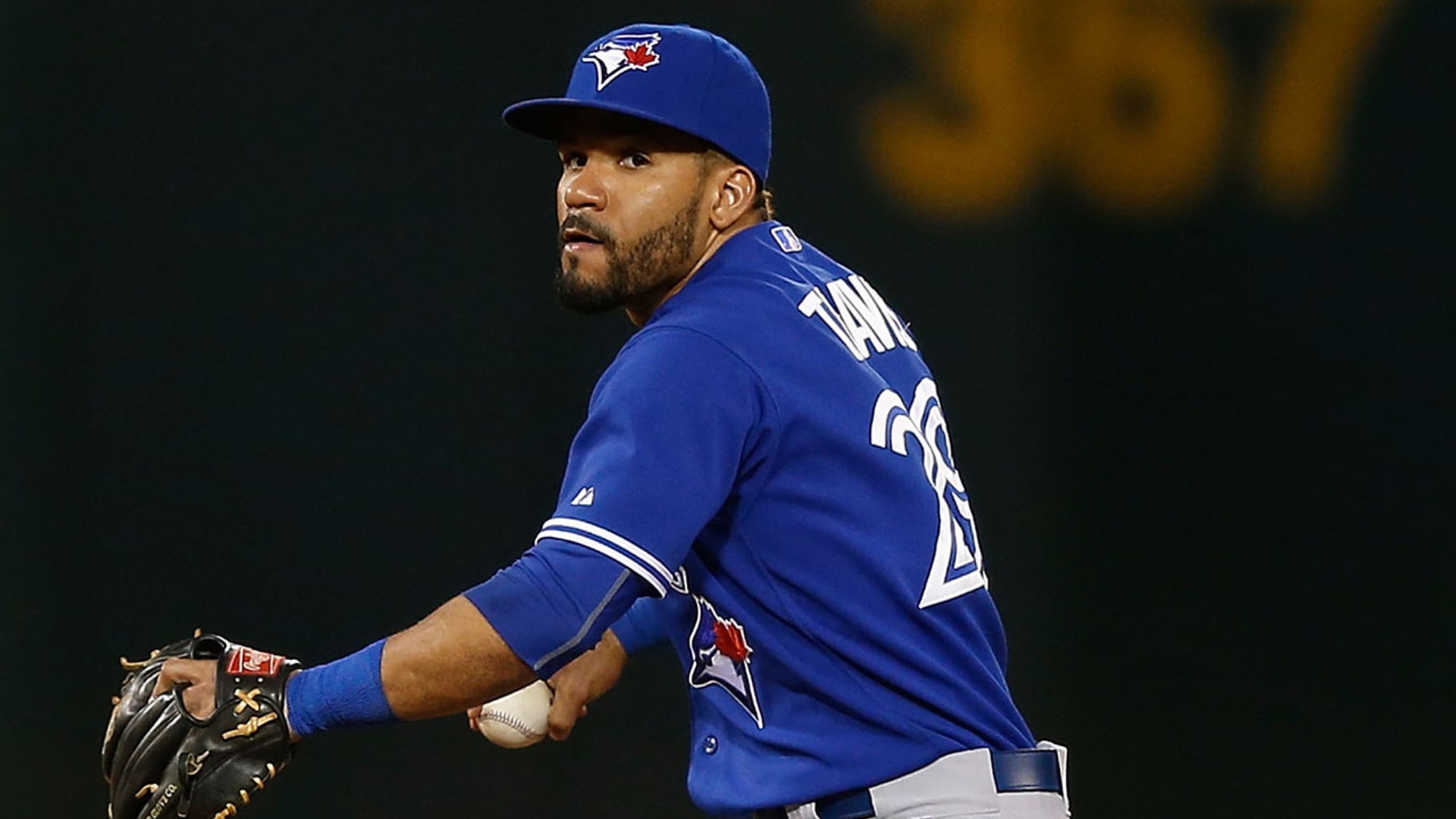 Devon Travis has been fielding grounders as he works his way back following shoulder surgery. (Getty)
BOSTON -- Blue Jays head athletic trainer George Poulis gave an update on several of the club's injured players on Sunday.Left-hander Franklin Morales, who was placed on the 15-day disabled list with shoulder fatigue on April 10 (retroactive to April 7), is progressing."Franklin is feeling good right now, so he's
BOSTON -- Blue Jays head athletic trainer George Poulis gave an update on several of the club's injured players on Sunday.
Left-hander Franklin Morales, who was placed on the 15-day disabled list with shoulder fatigue on April 10 (retroactive to April 7), is progressing.
"Franklin is feeling good right now, so he's going to start throwing again on Monday," Poulis said. "We'll start progressing him through his throwing program. He'll be just playing catch at this point and we'll move him along from there."
Morales has appeared in two games this season. He faced two batters, retiring both.
Second baseman Devon Travis, on the DL after left shoulder surgery in November, will reach a significant milestone on Monday.
"Good news," Poulis said. "Devon is going to take batting practice -- on the field, from a coach -- for the first time on Monday. We're really excited about that. He's feeling good, taking his ground balls and mixing in well. We'll just keep progressing him gradually from there, too. We're very, very encouraged."
But there's no timetable yet for his return.
"As far as a timeline goes, it's been a long road," Poulis said. "We don't want to set a timeline and then have him see a goal and can't make it. We're protecting him from that. So, he's doing great but there is no timeline."
Left-hander Aaron Loup is on the DL with a strained flexor tendon in his elbow. He's progressing but does not have a schedule for a return.
"He's throwing at 90 feet [Sunday]," Poulis said. "I just talked to him and he said he's feeling normal now. It's just a matter of building him back up. No timeline on him either, but hopefully he progresses normally without any setbacks."
Right-hander Bo Schultz is on the DL as he recovers from offseason hip surgery.
"Bo is going to throw one inning during an extended spring training game on Monday," Poulis said. "We'll get him through these extended games and see where he's at in his recovery."
Maureen Mullen is a contributor to MLB.com.