Freeman hoping for quick return from finger injury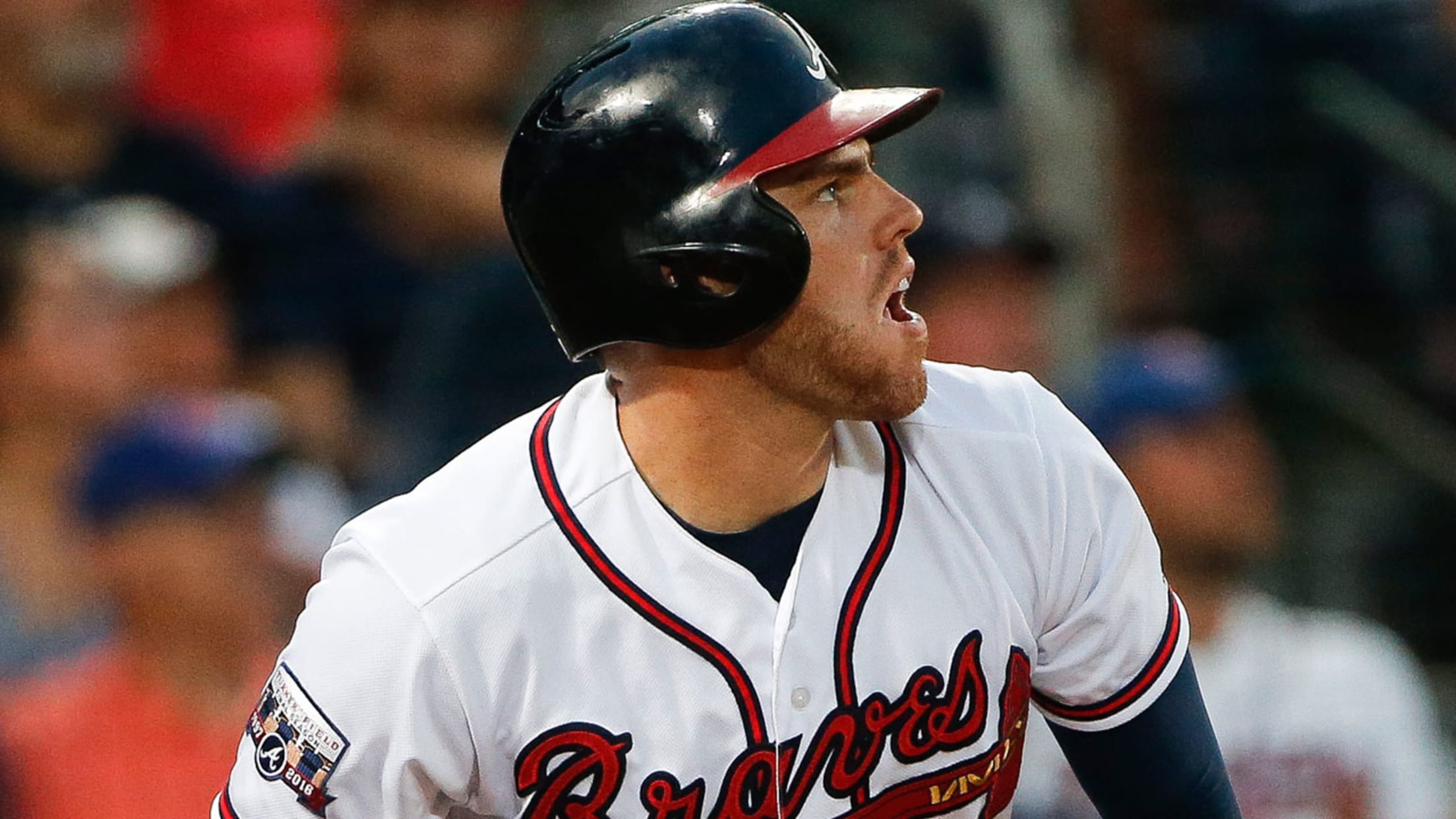 Freddie Freeman missed Sunday's game against the Nationals with a swollen right middle finger. (AP) (AP)
ATLANTA -- Freddie Freeman had hoped to keep the news of his injured right middle finger under wraps until he returned to the Braves' lineup.But after he didn't even step into the on-deck circle during Atlanta's eighth-inning rally in Sunday's 7-6, 10-inning win over the Nationals, the 26-year-old first baseman
ATLANTA -- Freddie Freeman had hoped to keep the news of his injured right middle finger under wraps until he returned to the Braves' lineup.
But after he didn't even step into the on-deck circle during Atlanta's eighth-inning rally in Sunday's 7-6, 10-inning win over the Nationals, the 26-year-old first baseman was forced to reveal the nature of his nagging injury.
After receiving a cortisone shot following Saturday's contest, Freeman was unavailable to play Sunday as he waited for the swelling in his finger to subside. He said it takes roughly 48 hours to recover from the injection and hopes to be in the lineup for Monday's series opener in Arizona.
"It's actually been hurting since Spring Training," Freeman said. "I've been grinding it out. I got a shot during the All-Star break, as well. It just kind of finally wore off. It's pretty painful every single day, but it got to the point yesterday where I swung a bat before the game in the cage and it kind of blew up on me again."
Despite the injury, Freeman's experienced one of his better seasons at the plate while playing in 122 of 124 games. He's already hit a career-high 24 homers, while batting .287 with a .539 slugging percentage, which would also set a career high if the season ended today.
The two-time All-Star currently boasts a 10-game hitting streak, during which he's slashed .452/.591/1.065 with five home runs and 12 RBIs.
"It's been a battle all year and it hurts, but I've been able to grind through it," he said. "It doesn't really affect me too much, just a couple of swings here and there every day. But yesterday it just got to a point where I couldn't even grip the bat anymore."
Pat James is a reporter for MLB.com based in Atlanta.