Pence takes break from rehab assignment
Giants outfielder left first game early with possible aggravation of hamstring injury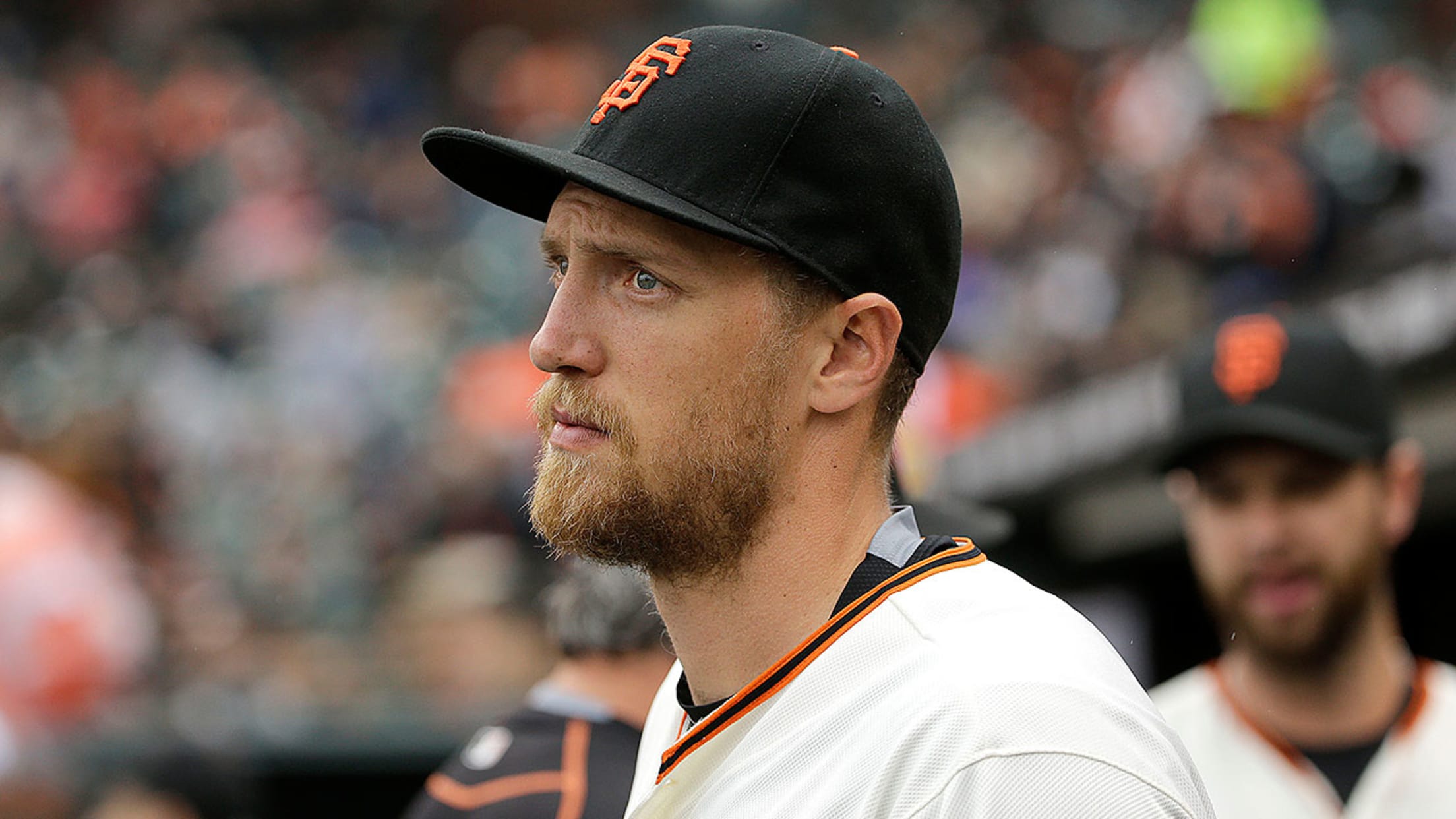 Hunter Pence had surgery on his right hamstring June 9. (AP)
SAN DIEGO -- Intent on remaining cautious in nursing Hunter Pence toward playing shape, the Giants ordered the right fielder to rest Sunday, one day after he played three innings in the first game of his Minor League injury rehabilitation assignment with Triple-A Sacramento.The Giants believe Pence may have aggravated
SAN DIEGO -- Intent on remaining cautious in nursing Hunter Pence toward playing shape, the Giants ordered the right fielder to rest Sunday, one day after he played three innings in the first game of his Minor League injury rehabilitation assignment with Triple-A Sacramento.
The Giants believe Pence may have aggravated his injured right hamstring while he tried to evade a first-inning pitch that struck him during Saturday's first inning against Round Rock.
Referring to Pence's unquenchable passion for competing, Giants manager Bruce Bochy joked, "I'm sure he's texting Gresh [head athletic trainer Dave Groeschner] asking to play."
Bochy indicated Pence will be re-examined before he returns to the field. Pence hit .298 with seven home runs and 36 RBIs in 50 games before he was injured.
• Right-hander Matt Cain's throwing session off a bullpen mound proceeded without him experiencing any severe trouble with his injured right hamstring, confirming that he will start Wednesday at Boston as planned.
• Bochy said third baseman Matt Duffy (left Achilles) and right-hander Cory Gearrin (right shoulder) will report to the Giants' training complex in Scottsdale, Ariz., to continue their recoveries. Tuesday potentially will be critical for both players, as Duffy will try running and Gearrin will attempt to throw off a mound.